By adjusting different angles, the fish meat is cut into slices with a specified thickness, which is suitable for cutting raw and cooked products such as salmon, chicken breast, red meat, bacon, etc., which can achieve the highest efficiency and best performance on the market
The Specification of Salmon Bevel Cutting Machine
| | |
| --- | --- |
| Dimension | 2475*1036*1740mm |
| Power | 500w |
| Slicing Thickness | 2-100mm |
| Cutting Speed | 250pcs/min(Dual channel) |
| Cutting Temperature | -4℃-6℃ |
| Angle Adjustment | 15-90° |
| Width of Belt | 2-208mm |
| Input/output height | 100-50mm/100+50mm |
Show Detail Photos of Salmon Bevel Cutting Machine
Set cutting angle 15-90° through touch screen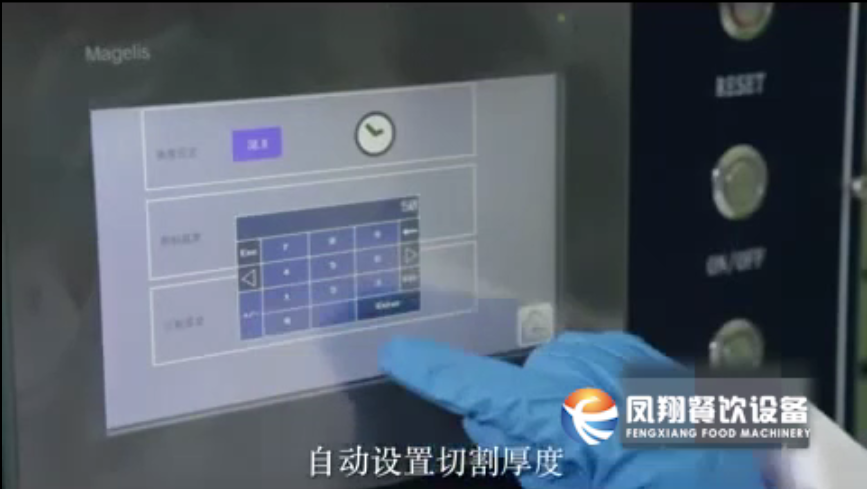 The two blades move linearly relative to each other, easily cutting the coarse fiber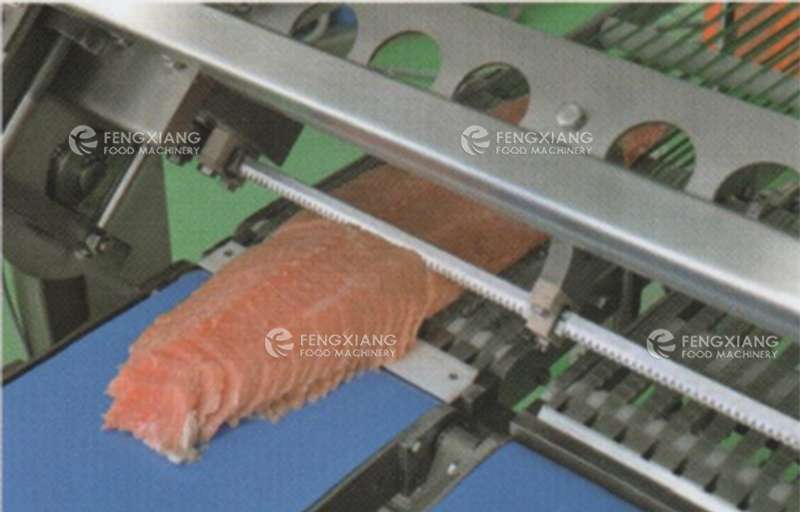 The belt is quickly disassembled and easy to clean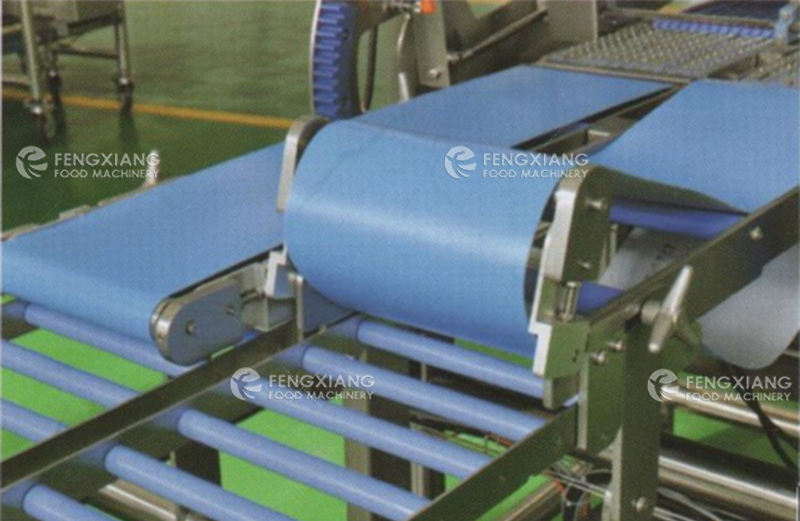 The design of the conveyor belt has small spikes, which have the function of fixing food.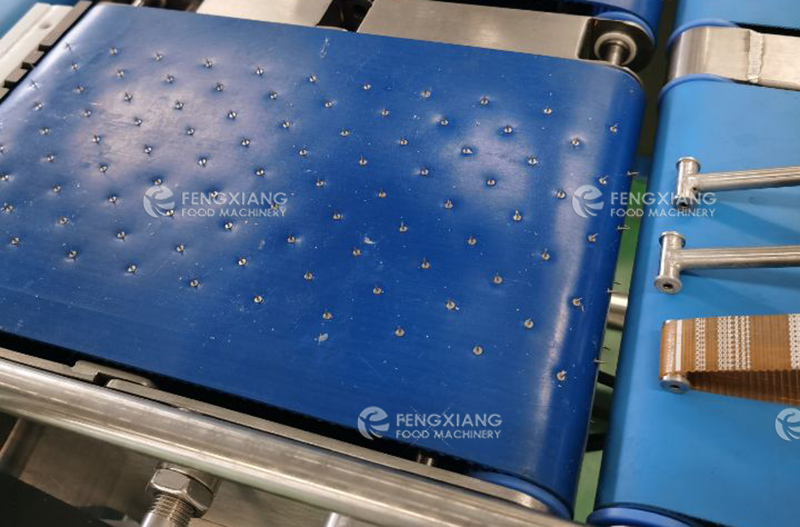 Feature of Salmon Bevel Cutting Machine
1. Set the parameters through the touch screen, the angle can be adjusted arbitrarily from 15-90°, and can be arbitrarily matched with different cutting thicknesses 2-100mm, the process parameters are standardized
2. The belt is quickly disassembled, the equipment cleaning is simple and safe, and the cleaning is in place
3. The linear relative motion of the two blades produces a shearing effect, which can cut the coarse fiber
4. The conveyor belt is designed with small nails, which can buckle food ingredients and have anti-skid function
5. The machine has wide applicability, and can be used for cutting fish meat such as salmon, chicken breast, red meat and bacon.
6. Widely used: salmon, chicken breast, red meat, bacon and other raw and cooked products, suitable for kitchen, restaurant, canteen, hotel and other vegetable processing plants.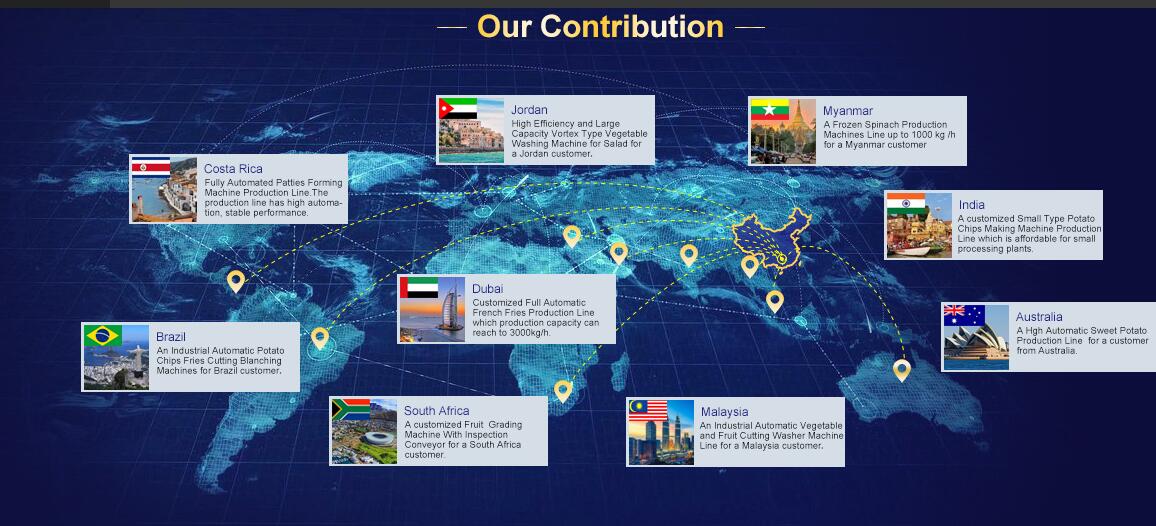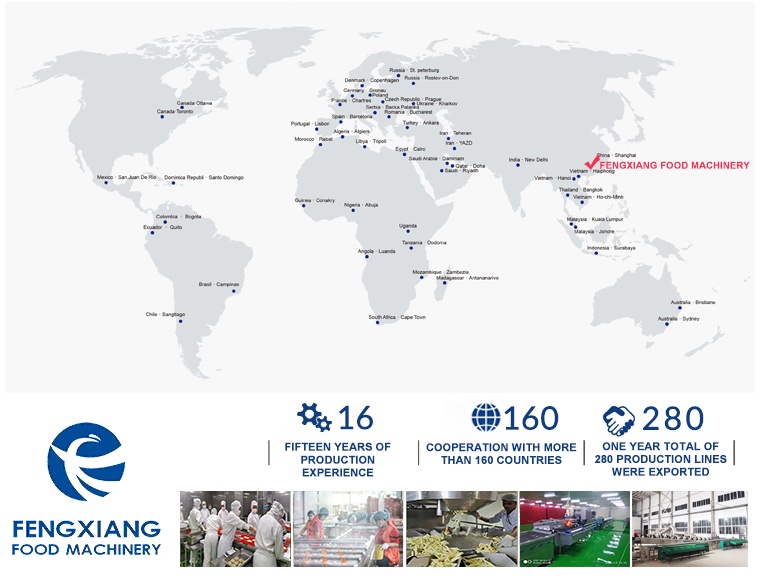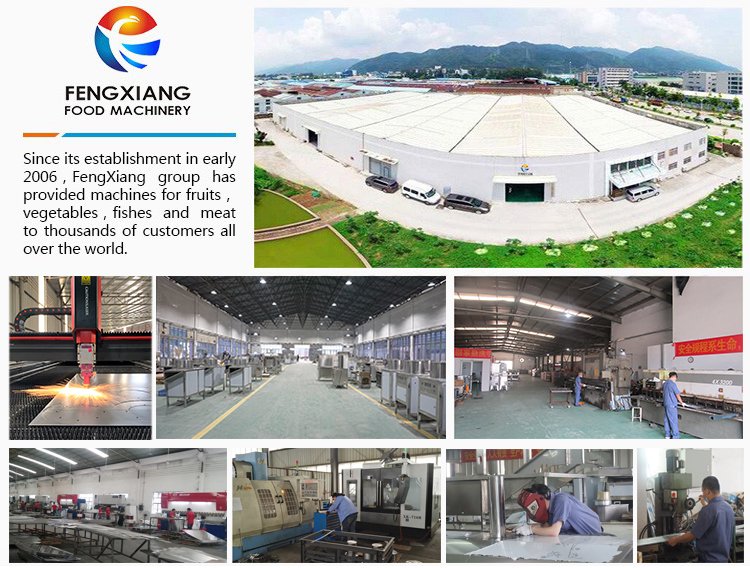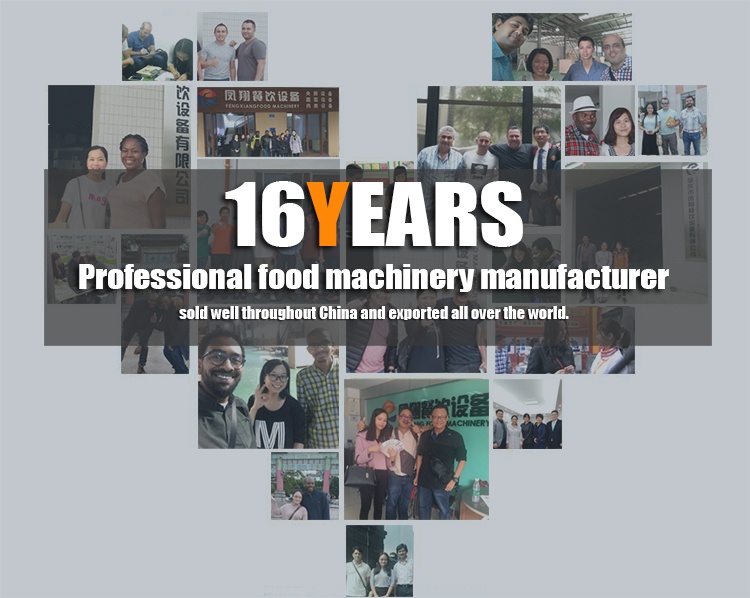 Fengxiang Food Machinery Co., Ltd. is a professional food processing machinery company and a supplier and manufacturer of fruit and vegetable processing machinery. It has 16 years of senior industry experience. Fengxiang Catering Equipment has won a wide reputation with skilled engineers and excellent service teams, providing cost-effective processing machinery and a complete production line for thousands of catering units and kitchenware enterprises.
Fengxiang catering equipment provides customers with food processing solutions, including vegetable cutting machine, vegetable washing machine, peeling machine, sorting machine, drying machine, frying machine, juicer machine, packaging machine, seafood processing equipment, meat processing equipment,etc. Fengxiang catering equipment can customize products for customers on demand, please contact us for more details.

GB-400 Electric Fish Skin Peeling Machine FGB-118 Squid Ring Slicing Machine FGB-168 Fish Debone Machine