As long as the deboned fish fillets are placed on a conveyor belt or a chute, the machine can automatically remove the fish skin. The operation is simple and fast, which is very suitable for large-scale production in the factory. Fish skin removal rate is as high as 99%, easy to install and remove, and easy to clean.
The Specification of Squid Fish Skin Peeling Machine
Capacity: 30-50pcs/min
Power: 750w
Voltage: 220/380V
Roller speed: 22m/min
Net weight: 98kg
Show Detail Photos of Squid Fish Skin Peeling Machine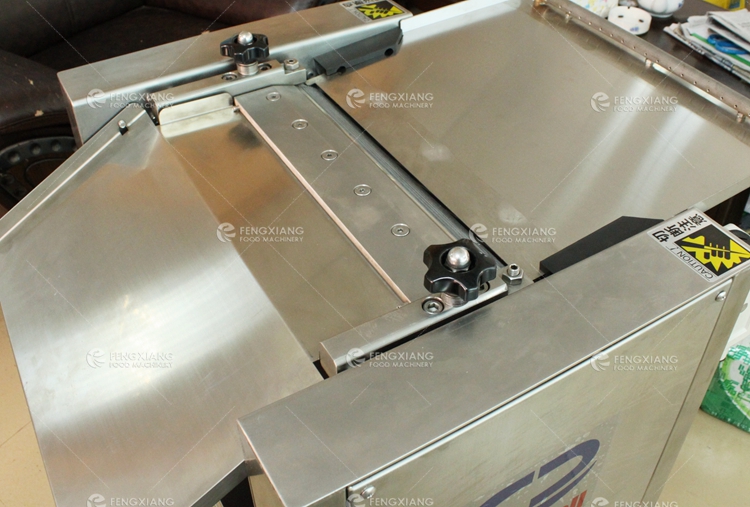 Finished Goods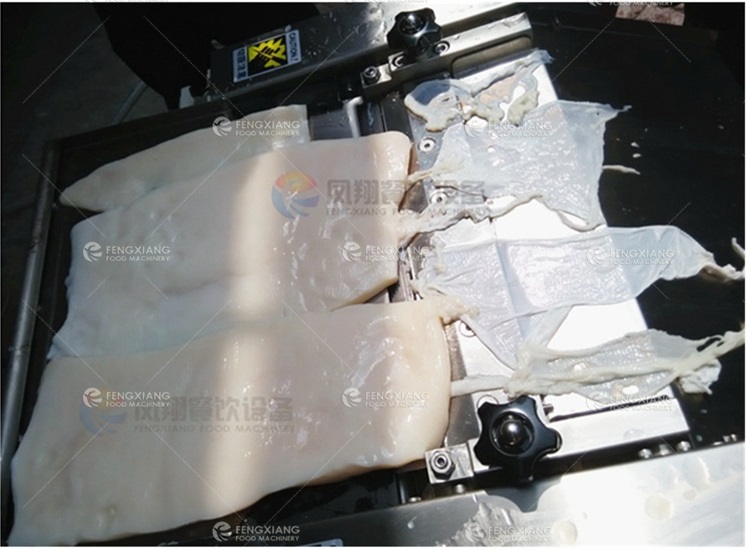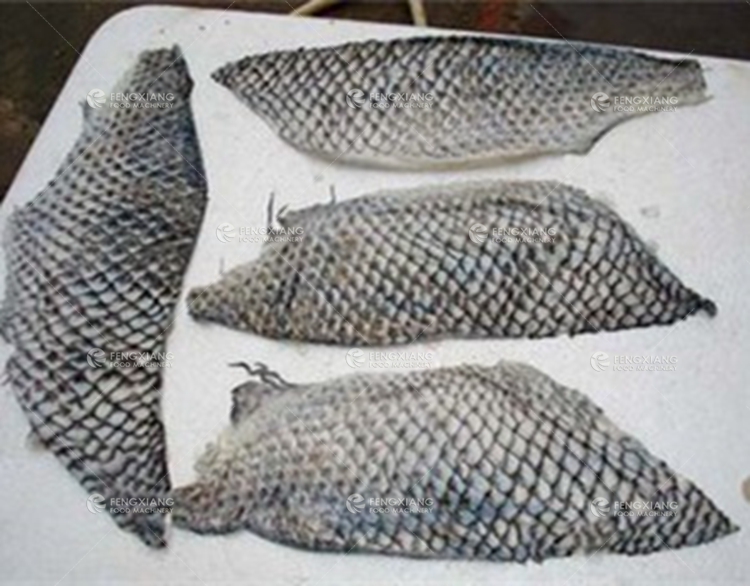 Feature of Squid Fish Skin Peeling Machine
1. Skin roller is made up of stainless steel which has been specially treated with heat,therefore, it wears out less and lasts for twice or longer time than other products
2. Skin roller is specially produced ,so the surface of the fish ia clean and the actual,outcome of cutting efficiency is more than 99 %, which maximize the capability and productivity
3. The blades can be adjusted front and back up and down so it can be applied to any kind of fish.
4. The input insert place,bottom support,upper board and others can be separated with one touch action, therefore, the machine can be washed out easily and always keep clean.
5. Suitable for peeling different fish, such as tilapia, carp, squid etc.
Working Video of Squid Skin Peeling Machine
Fengxiang Catering Equipment Co., Ltd. is a professional food processing machinery company and a supplier and manufacturer of fruit and vegetable processing machinery. It has 13 years of senior industry experience. Fengxiang Catering Equipment has won a wide reputation with skilled engineers and excellent service teams, providing cost-effective processing machinery and a complete production line for thousands of catering units and kitchenware enterprises.
Fengxiang catering equipment provides customers with food processing solutions, including vegetable cutting machine, vegetable washing machine, peeling machine, sorting machine, drying machine, frying machine, juicer machine, packaging machine, seafood processing equipment, meat processing equipment,etc. Fengxiang catering equipment can customize products for customers on demand, please contact us for more details.

GB-270 Fish Skin Peeling Machine FGB-118 Squid Ring Slicing Machine FGB-168 Fish Debone Machine