The fish slicer can cut up 3 fishes and can process butterfly slices. It is suitable for small fish species, such as catfish, saury, scorpion fish, small yellow croaker, and sardines. Back to fish belly height) fish within 40mm.
The Specification of Squid Fish Skin Peeling Machine
Dimension: 660*1050*1020mm
Voltage: 380V
Power: 400w (200w*2, reducing motors)
Capacity: 60 fish/min
Net weight: About 100KG
Function: fillet fish into 3 pieces(bone removing), or into butterfly pieces
Show Detail Photos of Squid Fish Skin Peeling Machine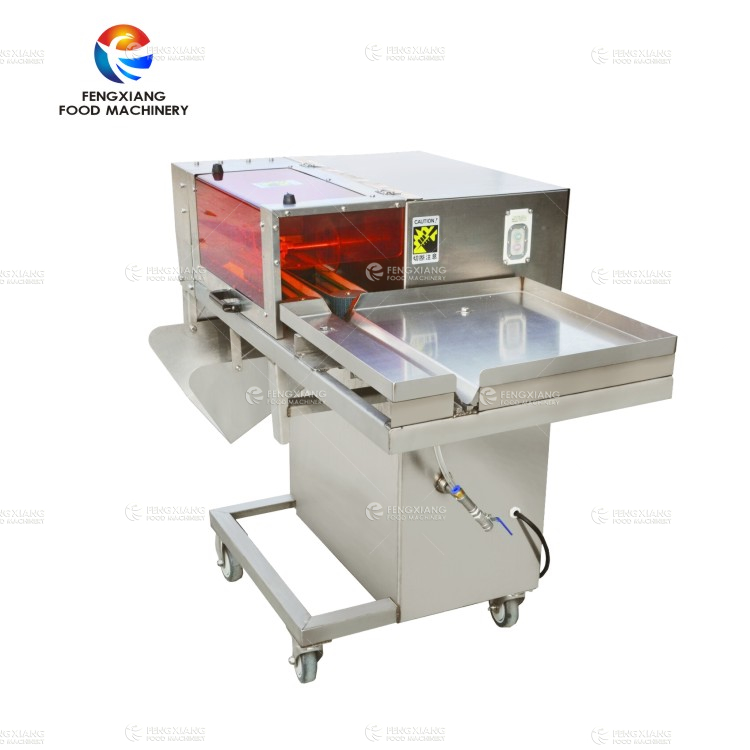 Divide the fish into three and export the bones from another outlet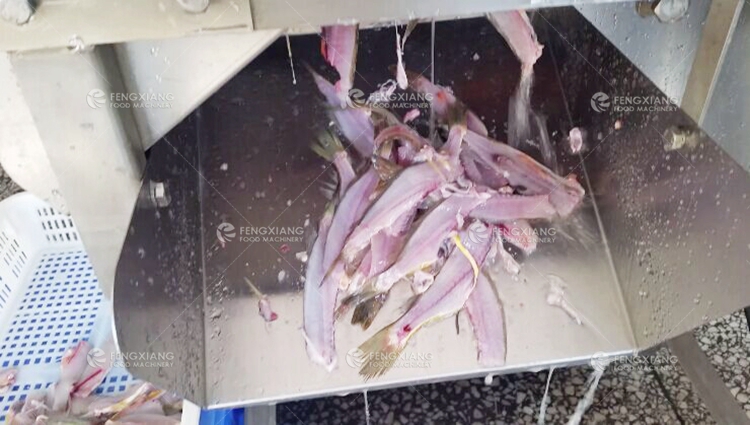 butterfly pieces
Yellow croaker after splitting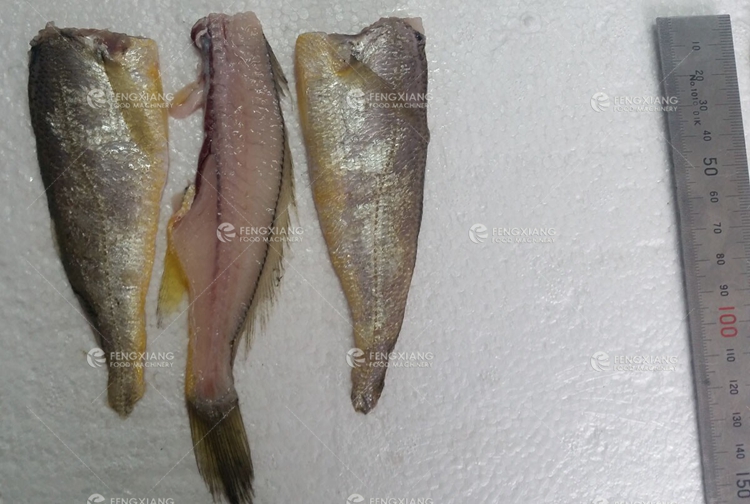 Feature of Squid Fish Skin Peeling Machine
1.High yield about 76%~80% after head cutting to completed product because band knife can be moved according to the shape of bones.
2.Less size than existing machine by using of stainless steel and nonferrous metals that is in compliance of HACCP.
3.Filleting can be performed precisely by centering devices when input fishes. Without any works in advance like removing tail or flesh of the bell is needed and the performance will be better than manual.
The Working Video of Fish Skin Peeling Machine
Fengxiang Catering Equipment Co., Ltd. is a professional food processing machinery company and a supplier and manufacturer of fruit and vegetable processing machinery. It has 13 years of senior industry experience. Fengxiang Catering Equipment has won a wide reputation with skilled engineers and excellent service teams, providing cost-effective processing machinery and a complete production line for thousands of catering units and kitchenware enterprises.
Fengxiang catering equipment provides customers with food processing solutions, including vegetable cutting machine, vegetable washing machine, peeling machine, sorting machine, drying machine, frying machine, juicer machine, packaging machine, seafood processing equipment, meat processing equipment,etc. Fengxiang catering equipment can customize products for customers on demand, please contact us for more details.

GB-400 Electric Fish Skin Peeling Machine FGB-118 Squid Ring Slicing Machine FGB-168 Fish Debone Machine