The ultrasonic washing machine uses the latest ultrasonic technology for seafood processing and cleaning, such as crayfish, lobster, scallop, crab, oyster, clam, conch, seafood, shellfish, etc., has stable, long life, fast speed, high power And the use of ultrasound is efficient, flexible and of high quality and convenient functions. The specifications of the cleaning tank can be customized according to customer requirements. The output can reach 400-600kg per hour. The high cleanliness is an effect that cannot be achieved by manual cleaning. Be widely used in hotels,restaurants,canteens,food factory and other units
Parameter
Dimension:1000*700*1000mm Capacity:200-300kg/h
Voltage:220V Tank Dimension:750x300x510mm
Detail Show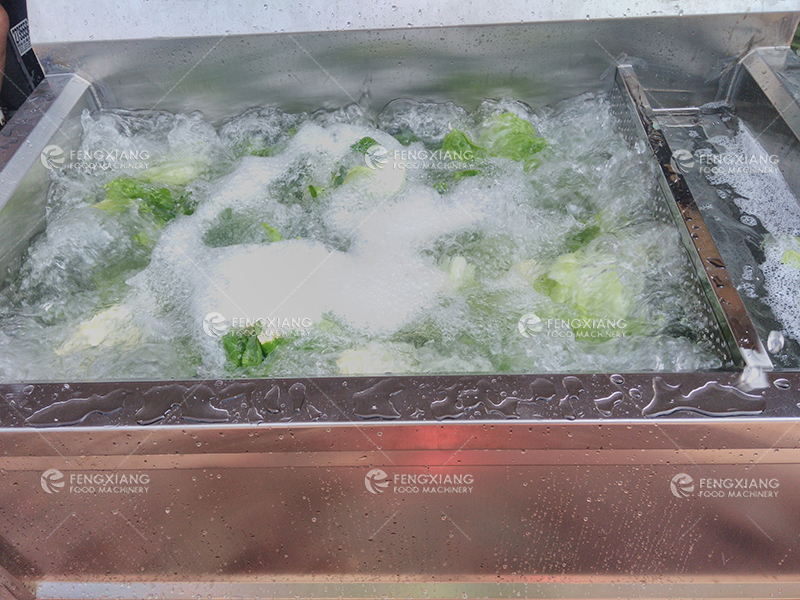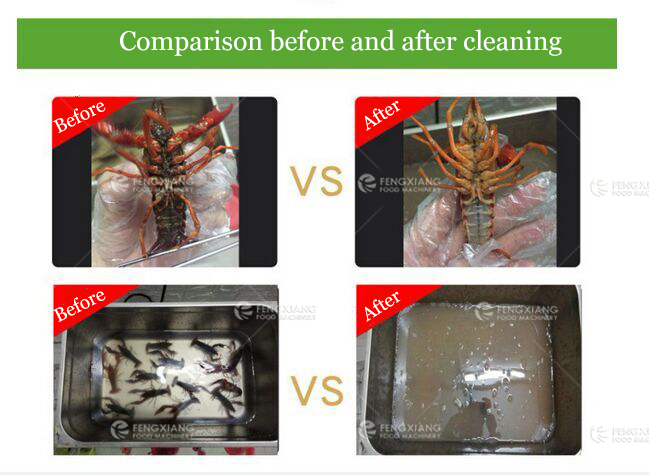 The working picture of the ultrasonic cleaner from customer feedback, multi-functional cleaning of a variety of materials, the effect is significant.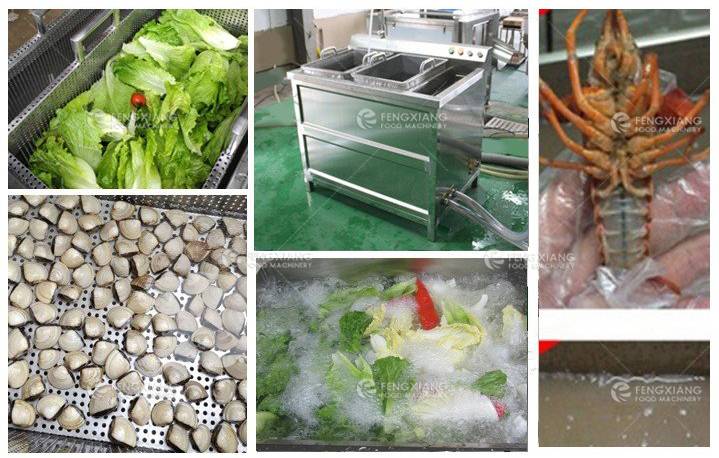 Feature
1. High washing efficiency, shaking the cell wall to kill harmful bacteria
2. Effectively remove oil stains
3.Stainless steel material, durable and meet food safety standards
4. Stable work of high quality generator
5. Bubble surfing, ozone disinfection, activated carbon water saving
6. Easy to operate, easy to clean and reduce manpower
Principe
Through the principle of efficient ultrasonic emission, the water molecules in the lobster shell will vibrate and fall on the surface of the dirt. It replaces the traditional manual method, no brushing is needed, and it has the advantages of quick cleaning of dead corners and openings.
Working Vid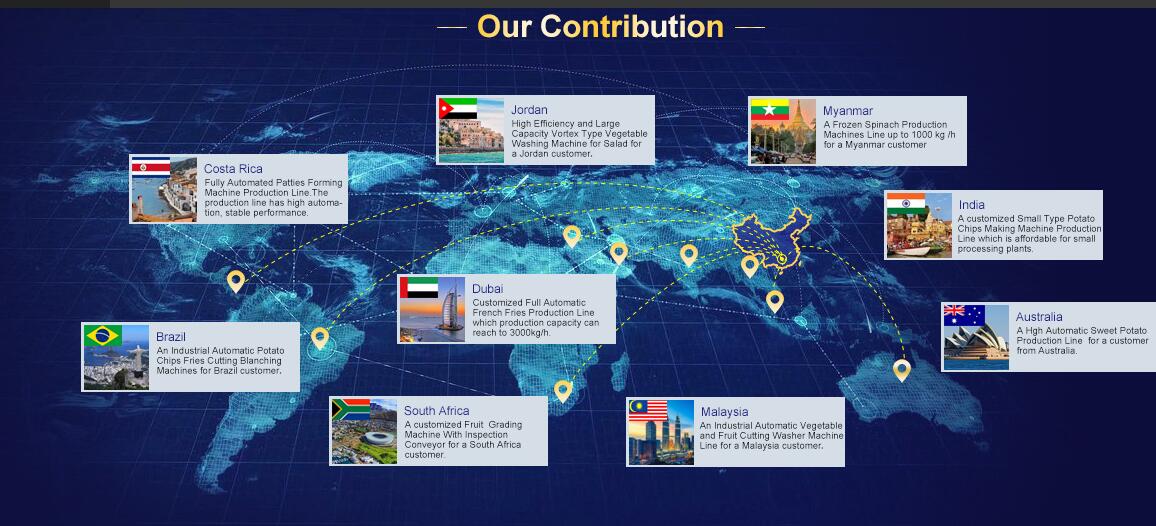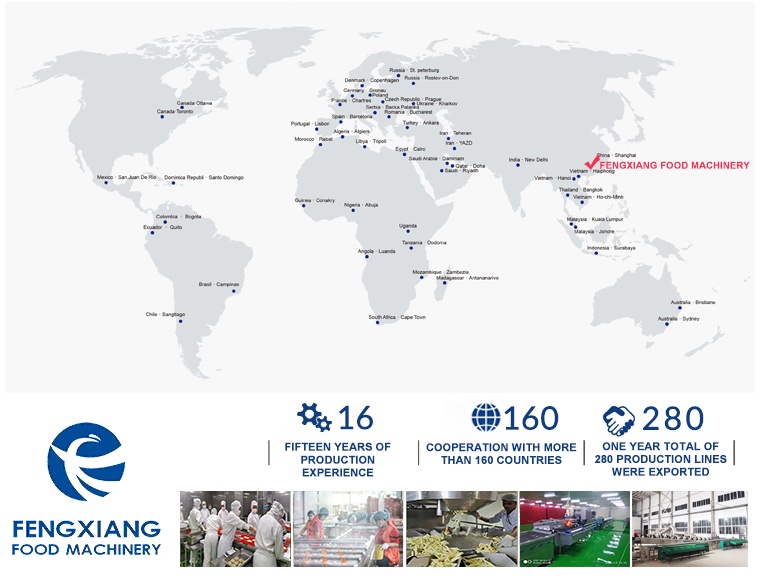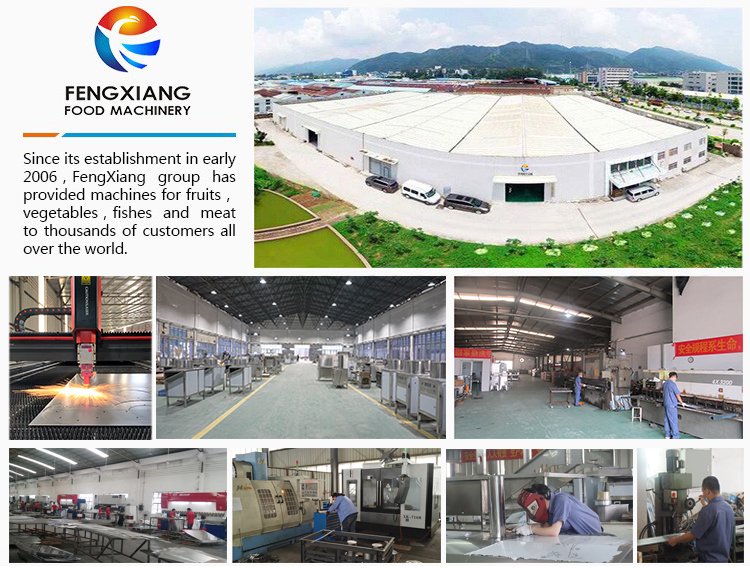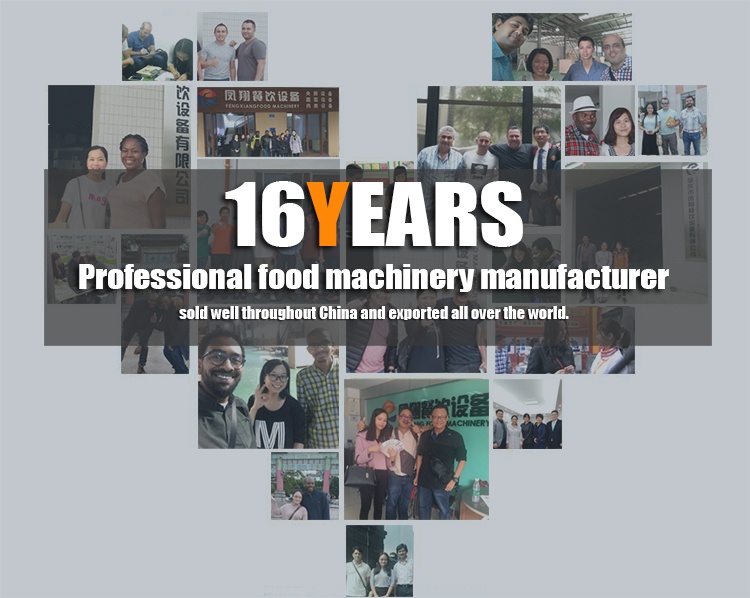 Fengxiang Food Machinery Co., Ltd. is a professional food processing machinery company and a supplier and manufacturer of fruit and vegetable processing machinery. It has 16 years of senior industry experience. Fengxiang Catering Equipment has won a wide reputation with skilled engineers and excellent service teams, providing cost-effective processing machinery and a complete production line for thousands of catering units and kitchenware enterprises.
Fengxiang catering equipment provides customers with food processing solutions, including vegetable cutting machine, vegetable washing machine, peeling machine, sorting machine, drying machine, frying machine, juicer machine, packaging machine, seafood processing equipment, meat processing equipment,etc. Fengxiang catering equipment can customize products for customers on demand, please contact us for more details.

GB-400 Electric Fish Skin Peeling Machine FGB-118 Squid Ring Slicing Machine FGB-168 Fish Debone Machine