High-speed fruit peeling coring and separating machine 700 kg per hour, only one person to operate, less failure rate, simple operation, apple peeling, pear peeling, etc.
Specification of High Speed Peeling Coringand Separating Machine
| | |
| --- | --- |
| Dimension | 2350*800*1750mm |
| Production | 50pcs/min |
| Power | 1.3kw |
| Capacity | 380kg/h |
| Air pressure | 0.55Mpa |
Detail Photos of High Speed Peeling Coringand Separating Machine
Step one:Place the apple at the infrared and position it accurately.
The PLC control panel can adjust the cutting speed.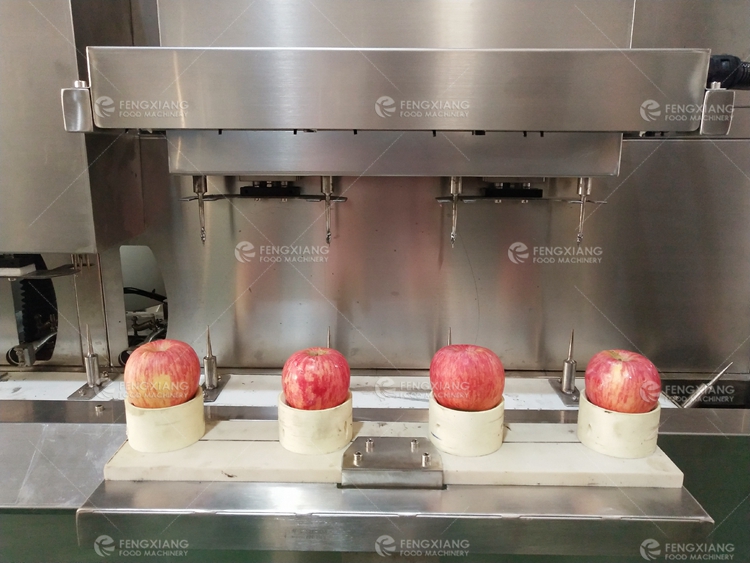 Step two:The apple is peeled at high speed, the thickness is adjustable, and it is perfect without damage.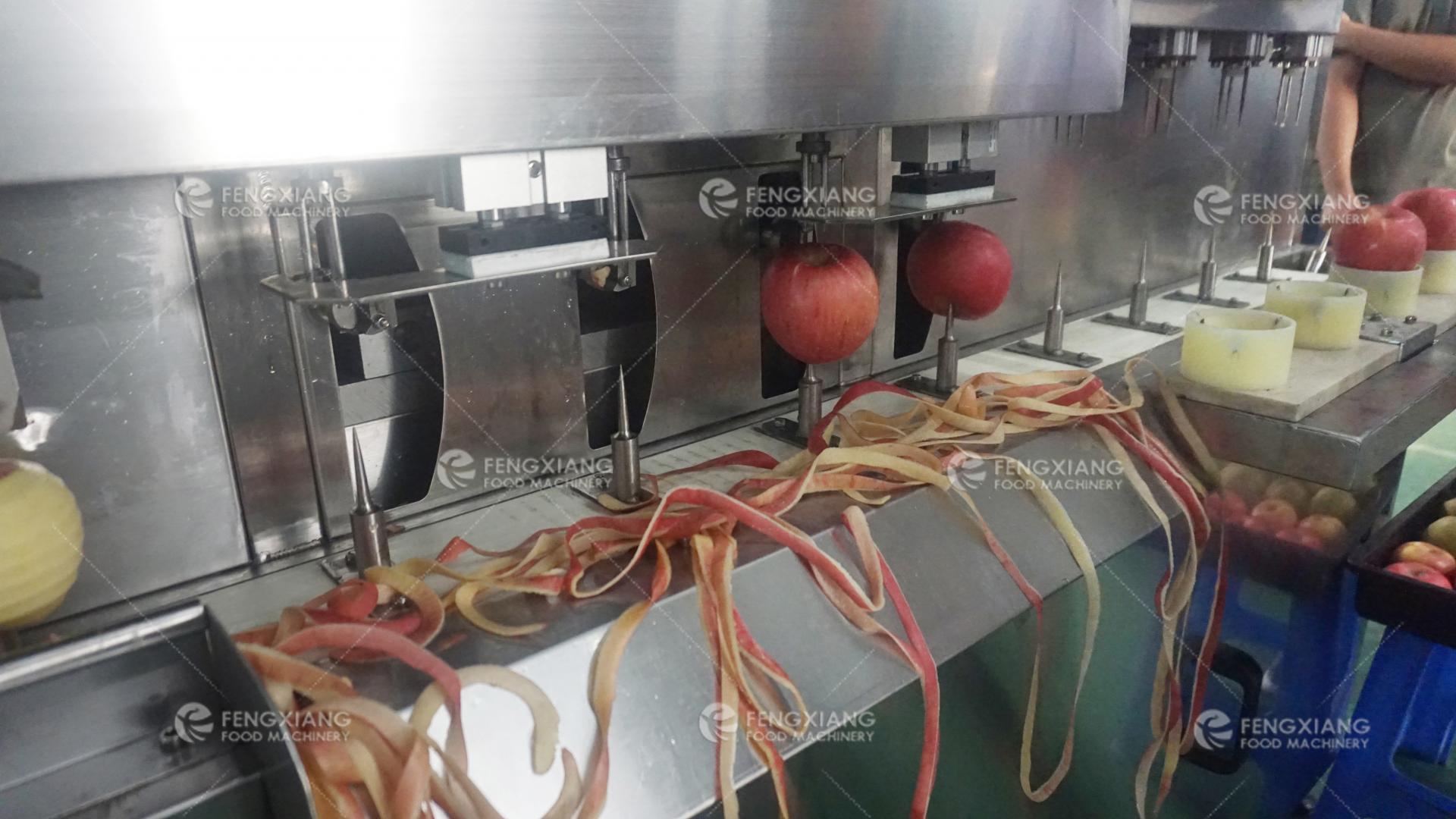 Step three:Divide the apple evenly into several petals, can be customized according to customer needs.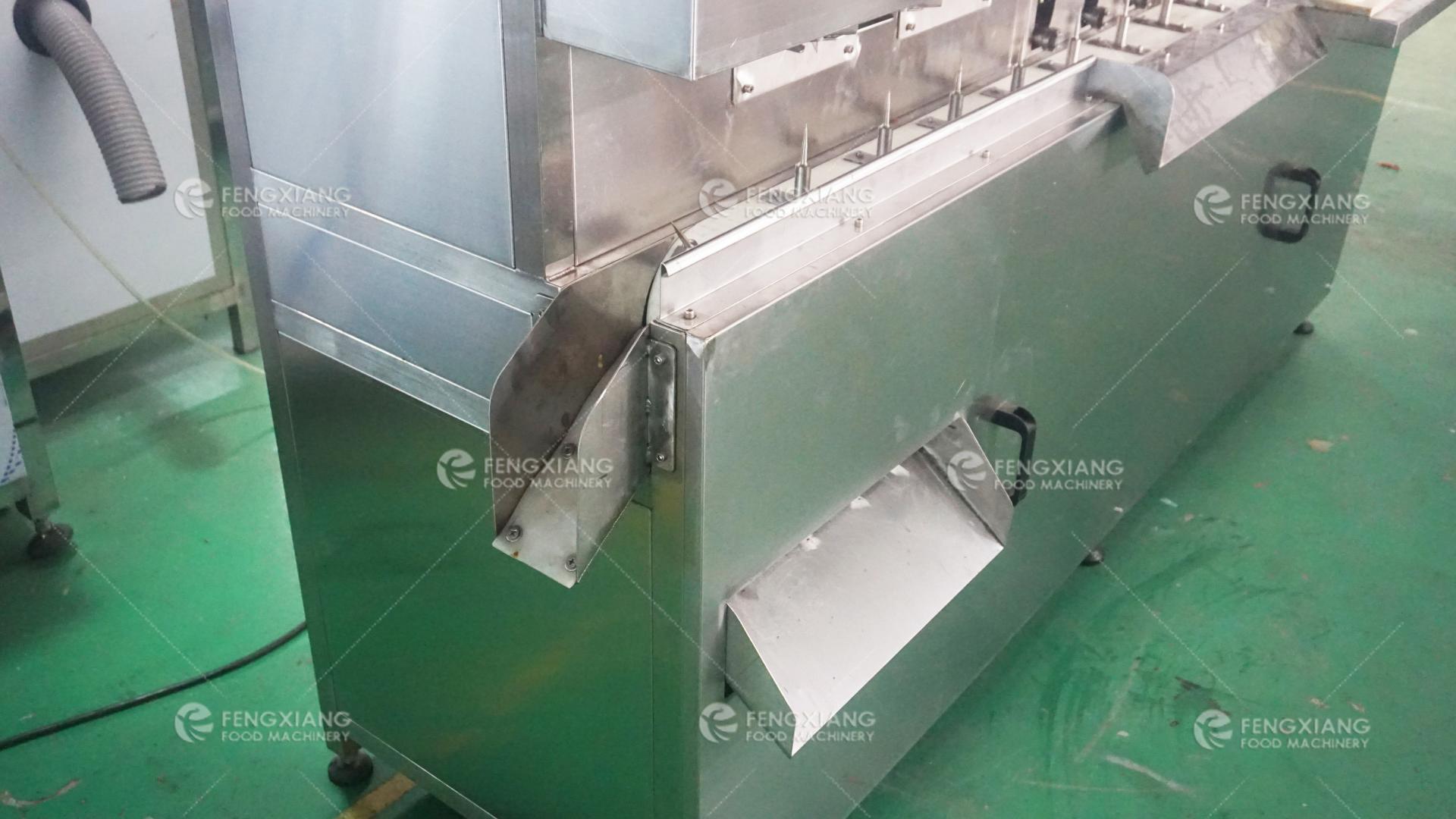 Finished Goods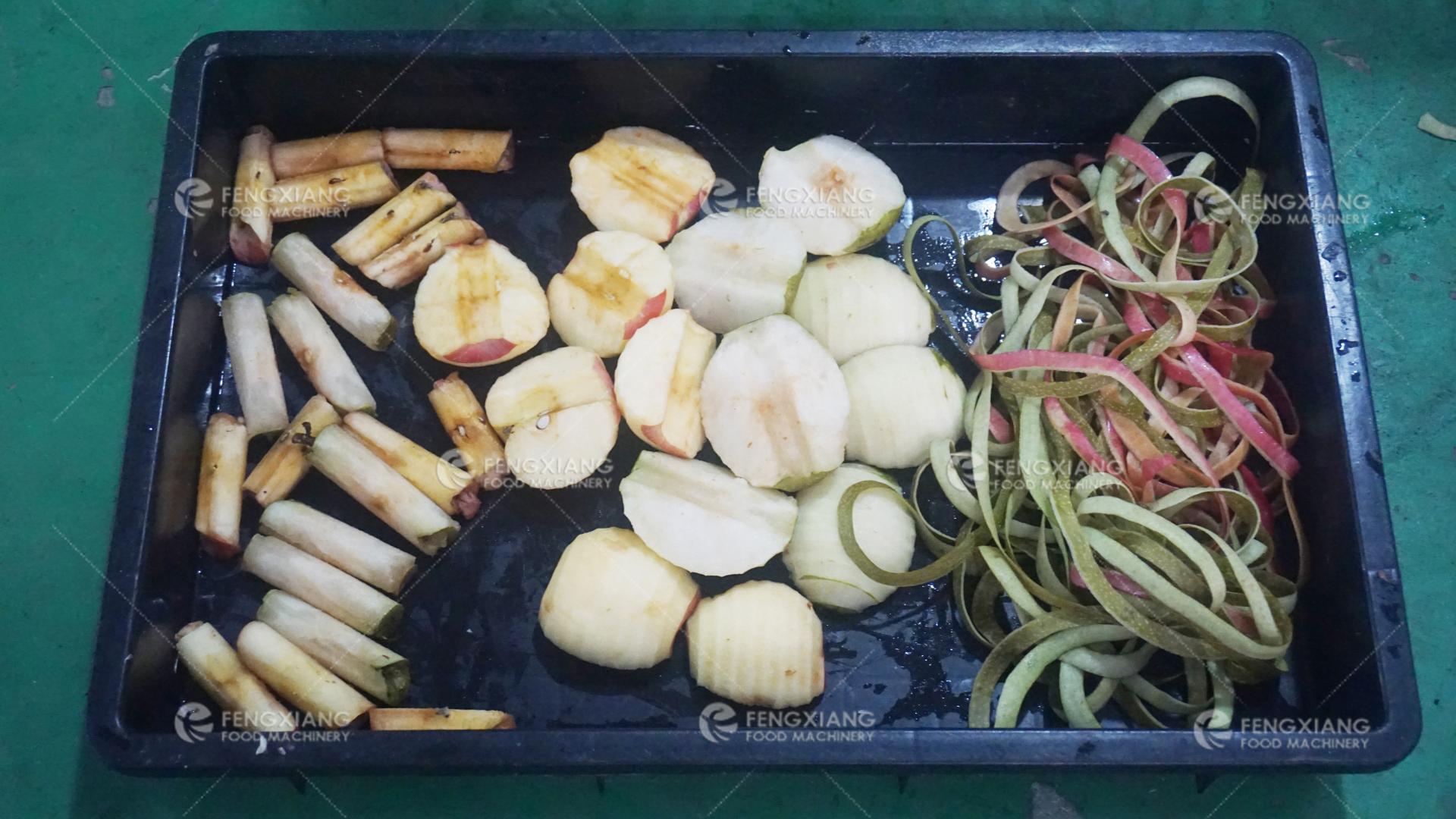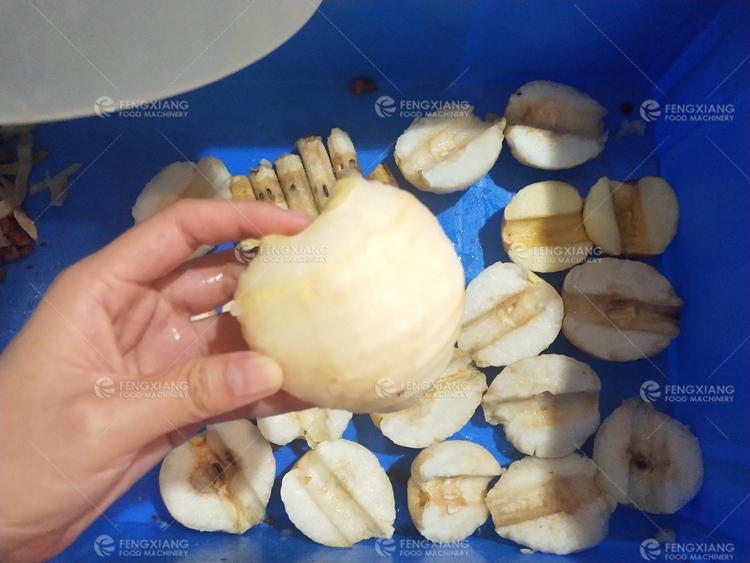 Feature of High Speed Peeling Coringand Separating Machine
1. The incision is smooth, without leaking juice, no damage, no deformation;
2. The size can be used on one machine without changing any molds;
3. Denuclearization rate can reach 100%;
4, frequency conversion speed regulation, simple operation;
5. After denucleation, 2, 3, 6 petals can be cut;
Principe of High Speed Peeling Coringand Separating Machine
The apricot denuclearizer uses a high degree of automation, and the automatic conveying device of the mold conveyor belt is used for conveying and rushing the core. The fruit can be separated by placing the fruit on the template, which can continue the uninterrupted work and completely solve the manual Low nuclear efficiency and labor- and time-consuming issues.
Video of High Speed Peeling Coringand Separating Machine
Zhaoqing Fengxiang Food Machinery Co.,Ltd. is a professional food processing machinery company and a supplier and manufacturer of fruit and vegetable processing machinery. It has 13 years of senior industry experience. Fengxiang has won a wide reputation with skilled engineers and excellent service teams, providing cost-effective processing machinery and a complete production line for thousands of catering units and kitchenware enterprises.
Fengxiang provides customers with food processing solutions, including vegetable cutting machine, vegetable washing machine, peeling machine, sorting machine, drying machine, frying machine, juicer machine, packaging machine, seafood processing equipment, meat processing equipment,etc. Fengxiang can customize products for customers on demand, please contact us for more details.

FXP-88 Apple Peeling Slicing Coring Machine Automatic Coring Sectioning Machine VS-4 Fruit Vegetable Separating Machine