The automatic shrimp dicing machine is used to cut seafood,fruits and vegetables and other materials into cubes. The frame of the machine is made of SUS304 stainless steel, which is corrosion-resistant. There is a micro switch at the inlet, which is safe to operate. Fast dicing,and adjustable the cutting thickness, this dicing machine can achieve the highest efficiency and best performance on the market.
The Parameters of Seafood Shrimp Dicing Machine
| | |
| --- | --- |
| Dimension: | 800 * 700 * 1260mm |
| Capacity: | 500-800kg / h |
| Voltage: | 220V / 380V |
| Weight: | 100kg |
| Power: | 1hp |
| Cutting thickness: | 3-25mm |
The Application of Seafood Shrimp Dicing Machine
Material:Root Vegetable and fruit,such as potato,vloe,taro,cucumber,Chinese water chestnut,carrot,etc.
Suitable for kitchen, restaurant, mess hall, hotel and other vegetable processing factory.
The Feature of Seafood Shrimp Dicing Machine
1. This process is performed automatically, so products of different sizes and varieties can be processed to ensure maximum efficiency
2. The dicer complies with HACCP's hygiene, hygiene and safety regulations. Made of stainless steel 304.
3. Cutting size: 3. 4. 5. 6. 8. 10. 12. 15 mm. In additional, we can offer other size of vegetable dicing machine as per customers demand.
The Picture of Seafood Shrimp Dicing Machine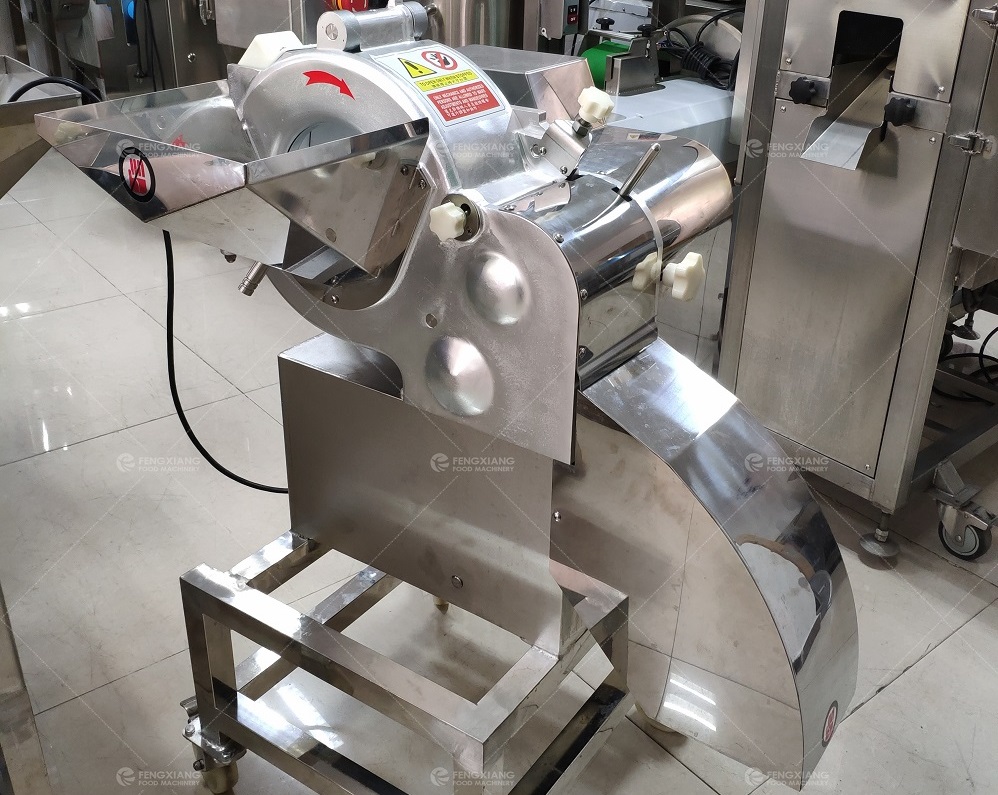 Large material inlet port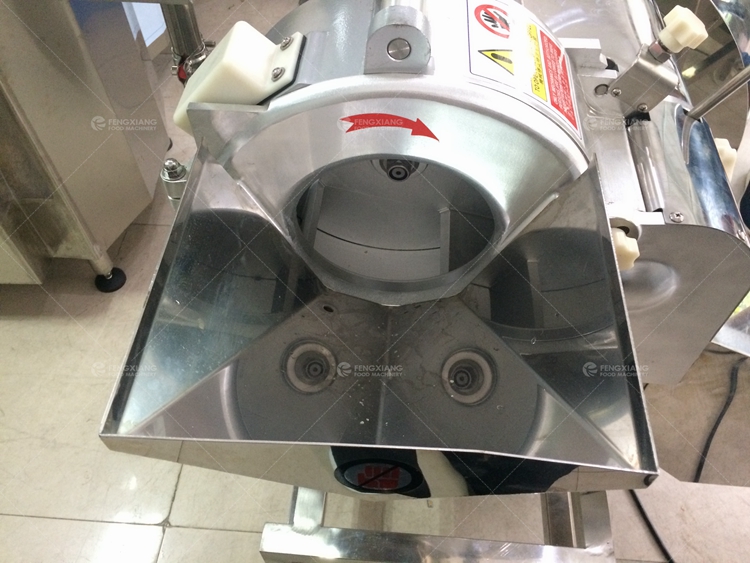 Finished Goods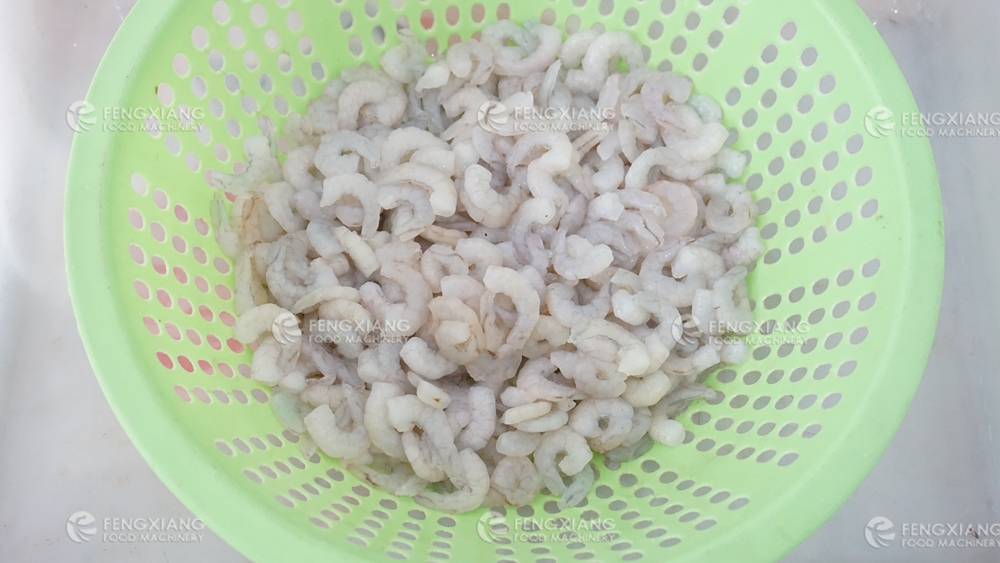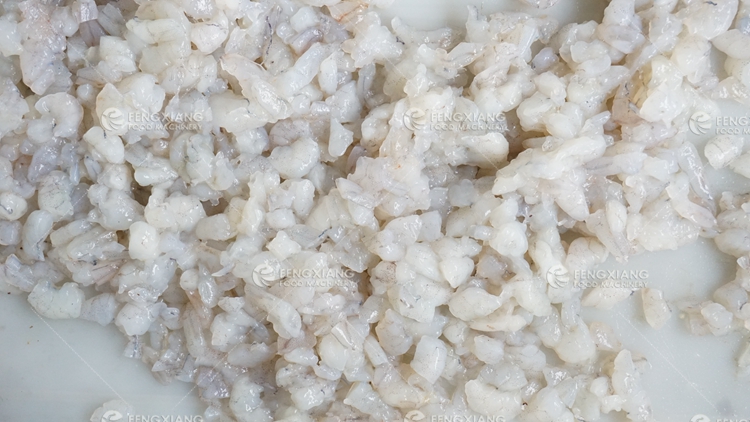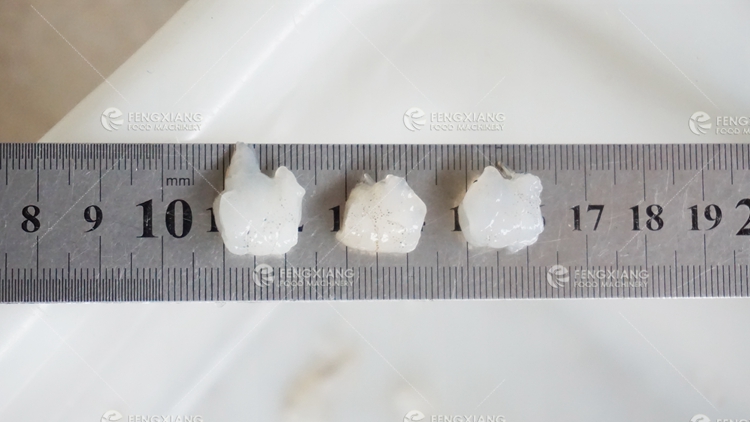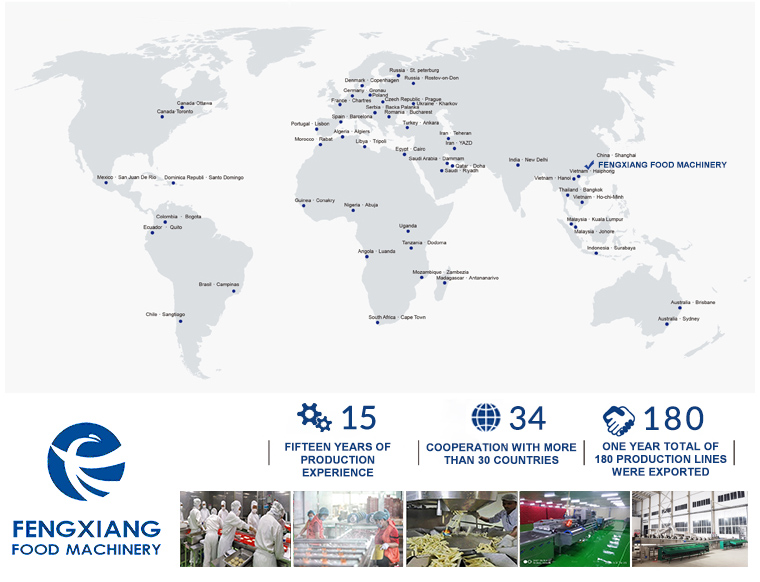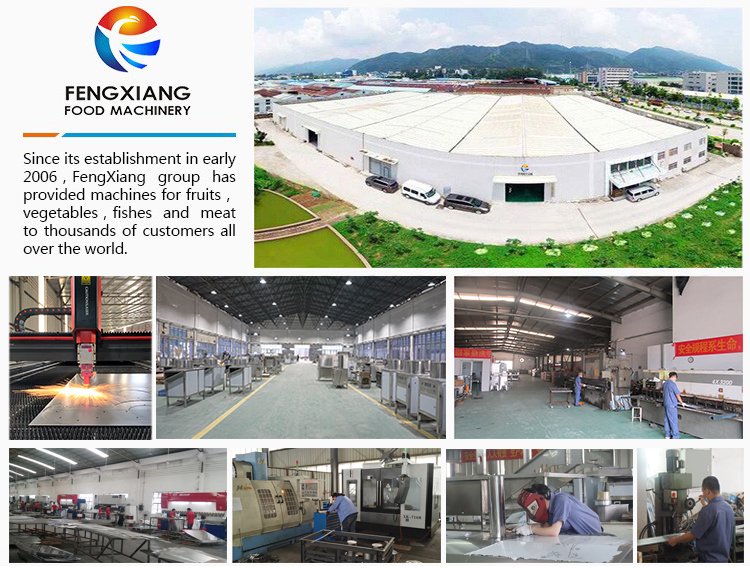 Zhaoqing Fengxiang Food Machinery Co.,Ltd. is a professional food processing machinery company and a supplier and manufacturer of fruit and vegetable processing machinery. It has 16 years of senior industry experience. Fengxiang Food Machinery has won a wide reputation with skilled engineers and excellent service teams, providing cost-effective processing machinery and a complete production line for thousands of catering units and kitchenware enterprises.
Fengxiang Food Machinery provides customers with food processing solutions, including vegetable cutting machine, vegetable washing machine, peeling machine, sorting machine, drying machine, frying machine, juicer machine, packaging machine, seafood processing equipment, meat processing equipment,etc. Fengxiang Food Machinery can customize products for customers on demand, please contact us for more details.

FC-503 Ginger Slcing Machine FC-315 Ginger Slicing Machine FC-306 vegetable Cutting machine