The fruit and vegetable bleaching machine is suitable for quick freezing of fresh vegetables, fruits, aquatic products, and other materials, scalding and scalding before dehydration, soaking, sterilization, disinfection, etc. Especially suitable for fragile and long products.

The blanching machine is a steam heating blanching machine. The box is equipped with a steam input automatic temperature control solenoid valve device, a manual steam input device and a temperature control detector, which can automatically adjust and maintain the temperature within the adaptable range.
Product Detail of Small Automatic Vegetable Blanching Machine
The machine can be customized according to customer requirements, has a small footprint and is easy to operate.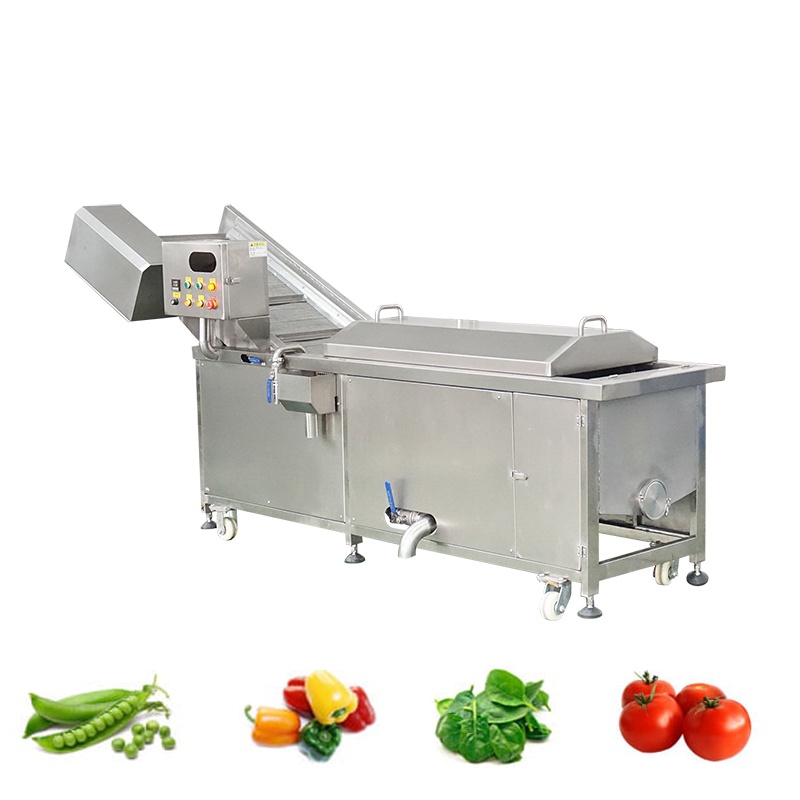 The whole machine is made of high-quality stainless steel, durable and beautiful in appearance.
Provide a feeding hoisting conveyor, which can be connected to a large-scale processing production line.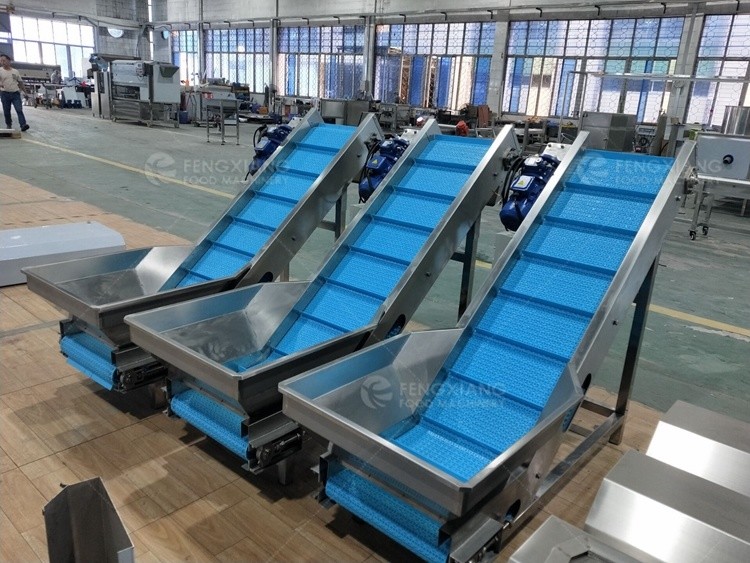 Blanching Effect: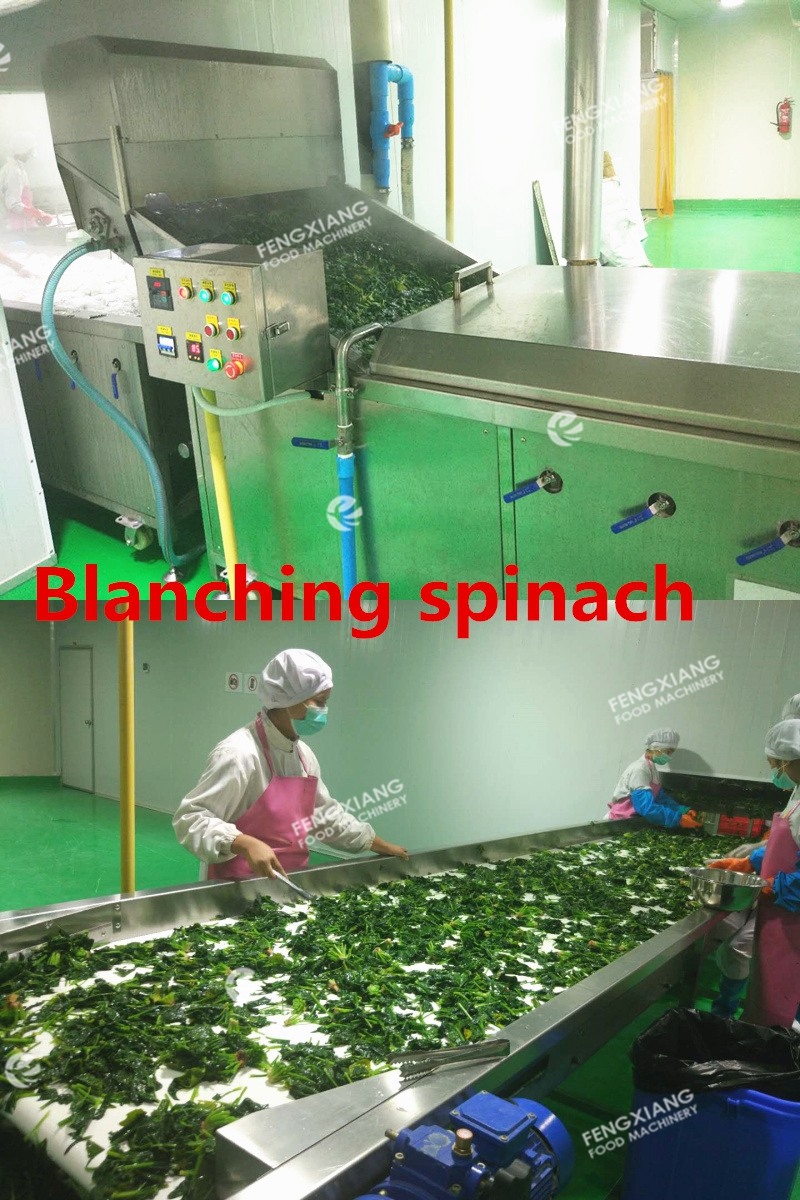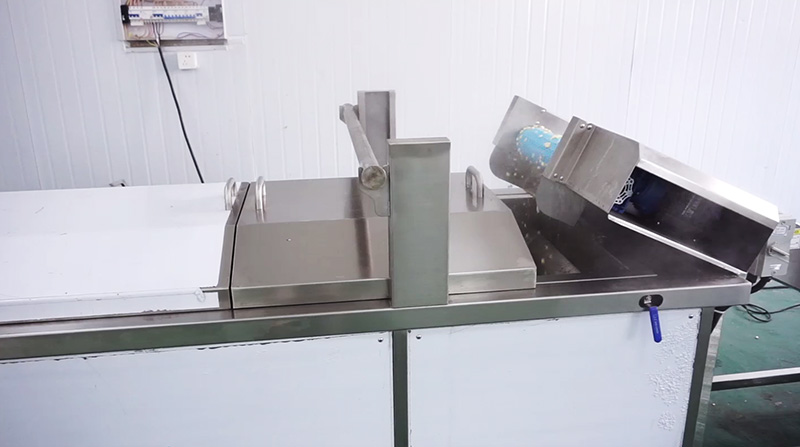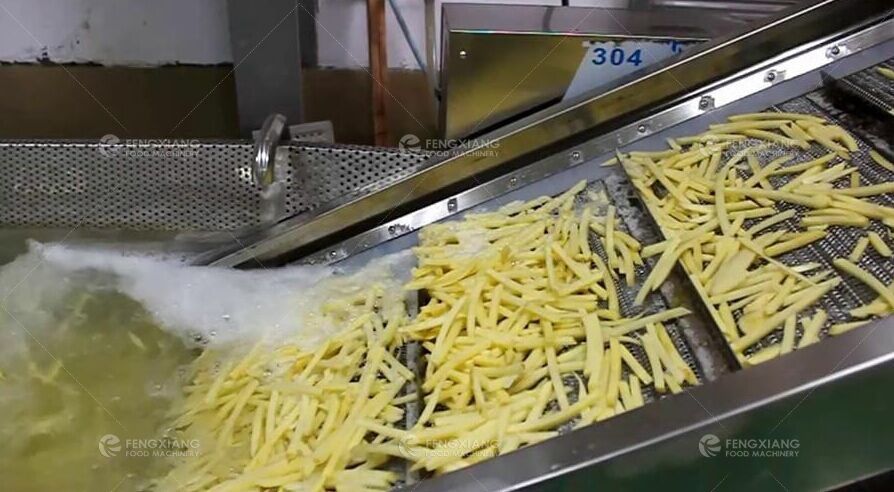 ---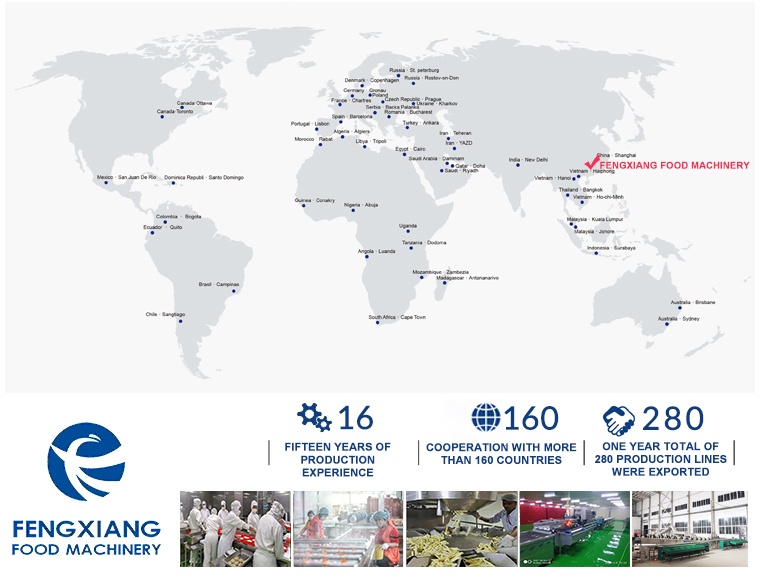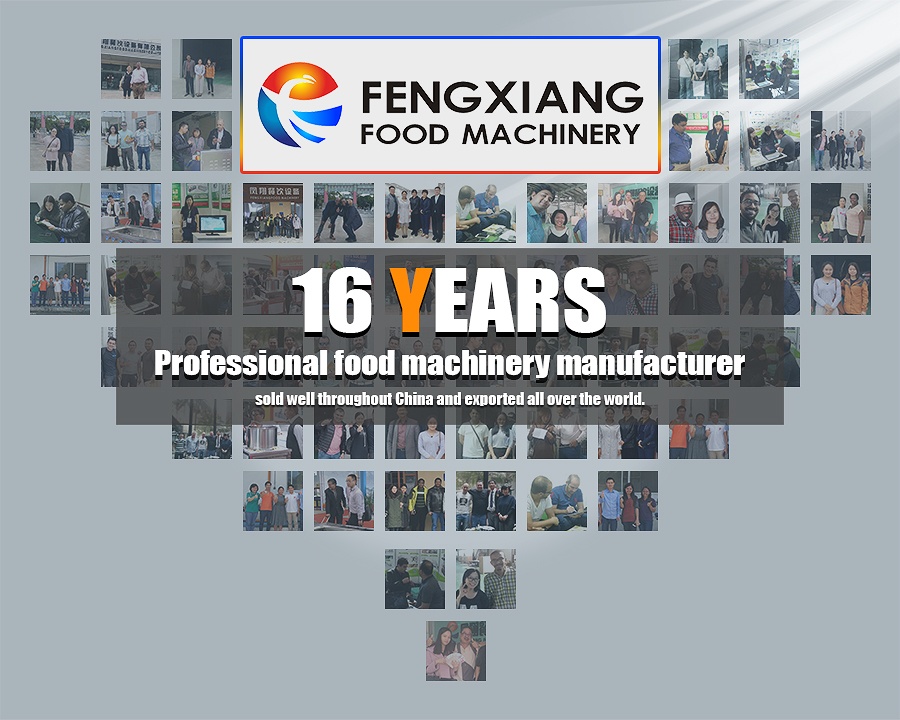 Zhaoqing Fengxiang Food Machinery Co.,Ltd. is a professional food processing machinery company and a supplier and manufacturer of fruit and vegetable processing machinery. It has 16 years of senior industry experience. Fengxiang Catering Equipment has won a wide reputation with skilled engineers and excellent service teams, providing cost-effective processing machinery and a complete production line for thousands of catering units and kitchenware enterprises.
Fengxiang catering equipment provides customers with food processing solutions, including vegetable cutting machine, vegetable washing machine, peeling machine, sorting machine, drying machine, frying machine, juicer machine, packaging machine, seafood processing equipment, meat processing equipment,etc. Fengxiang catering equipment can customize products for customers on demand, please contact us for more details.