This production line is mainly for cleaning, peeling, sorting, dicing/slicing/slicing, soaking, dehydrating and weighing the potatoes. First, pour the potatoes into the spray-type bubble cleaning machine to clean the material in all directions, and then transport the material to a large spiral cleaning and peeling machine with a conveyor belt for cleaning and peeling, and then transport it to the six-station selection conveyor Selected, and then transported to a large potato chip machine and a large dicing and slicing machine for slicing, dicing, and slicing. Potato chips, cubes and strips are transported by horizontal conveying + lifting conveyor to the soaking washing machine for soaking. After the soaking is completed, the material is transported to the continuous dehydrator for high-speed dehydration. After the dehydration is completed, the material is transported by the conveyor belt to the double-head weighing machine for weighing.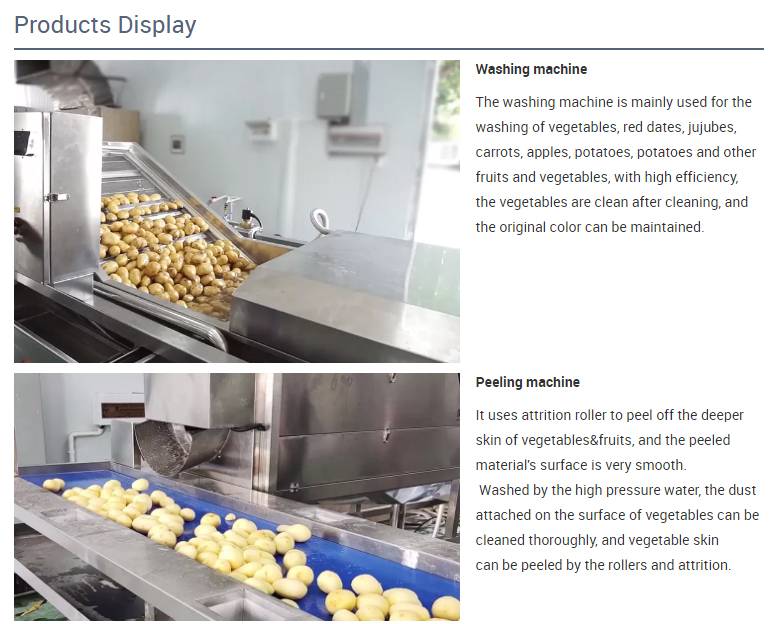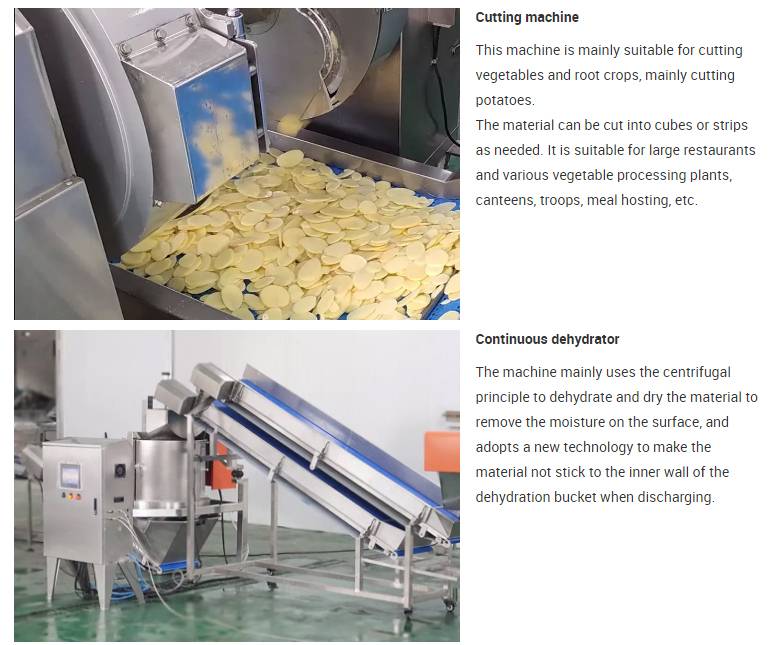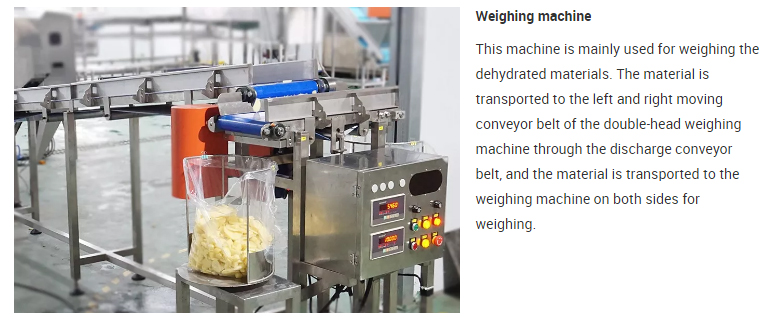 ---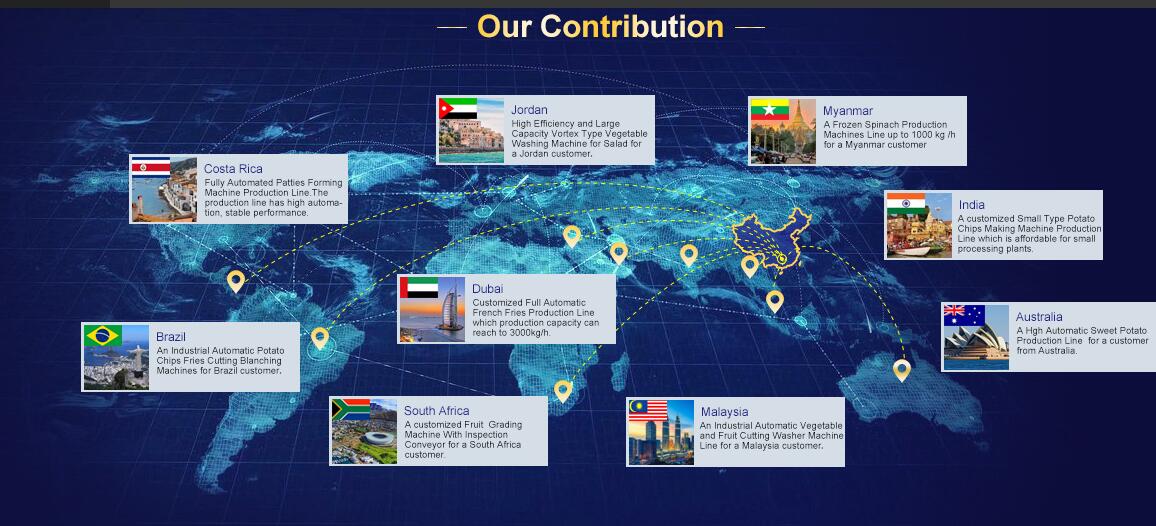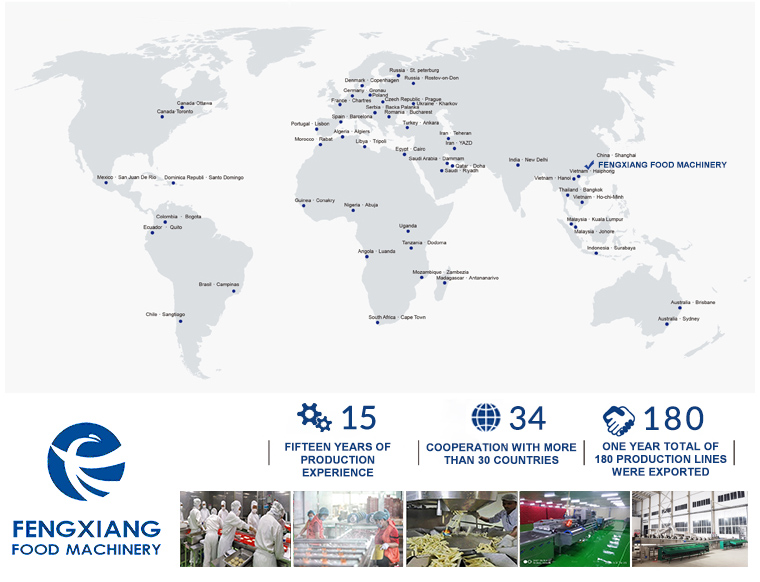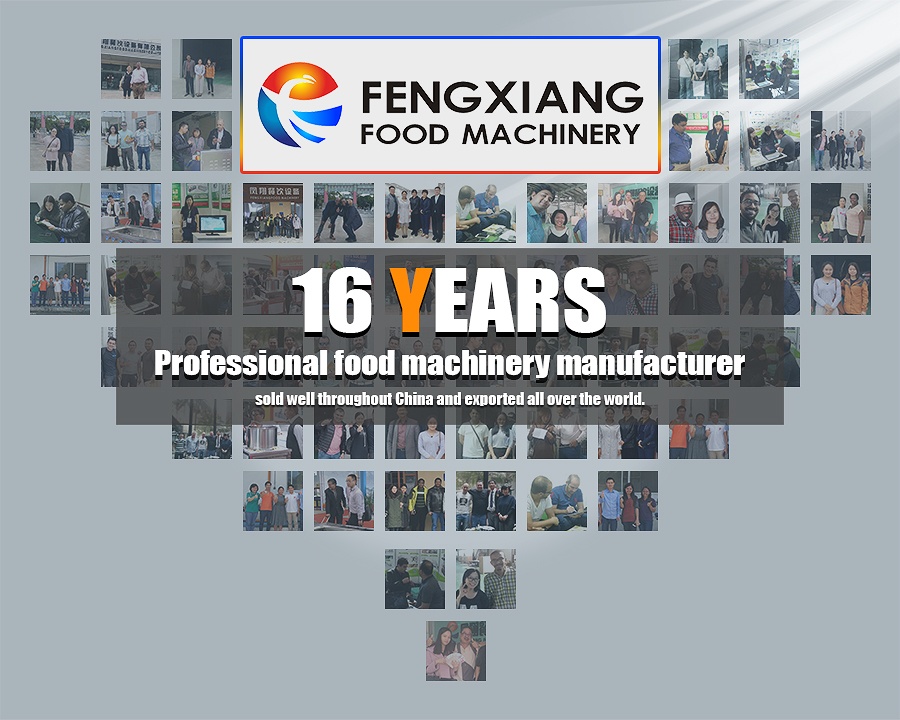 Fengxiang Food Machinery Co., Ltd. is a professional food processing machinery company and a supplier and manufacturer of fruit and vegetable processing machinery. It has 16 years of senior industry experience. Fengxiang has won a wide reputation with skilled engineers and excellent service teams, providing cost-effective processing machinery and a complete production line for thousands of catering units and kitchenware enterprises.
Fengxiang provides customers with food processing solutions, including vegetable cutting machine, vegetable washing machine, peeling machine, sorting machine, drying machine, frying machine, juicer machine, packaging machine, seafood processing equipment, meat processing equipment,etc. Fengxiang can customize products for customers on demand, please contact us for more details.