XWA-1300 Automatic Vegetable washing machine lettuce washer cabbage washing machine

DESCRIPTION
This machine was use the natural mechanics principle of water flowing and scouring to ensure that the vegetables will not be damaged during the entire washing process, thus achieving the goal of industrialized standardized process of net vegetable processing.
Parameter
Dimension:4020*1710*1650mm
Voltage:380V/50HZ/3Phase
Power:4.4kw
Capacity: 1T-3T/H
Machine Total Volume:1300L
Filter Tank Volume:760L
Net Weight:730kg
Product Feature
The design of the vortex box allows the vegetables to be turned over and washed 360 degrees, and the bottom of the box is provided with a sedimentation tank, which can effectively strengthen some of the vortex of the sand and gravel, and can better clean the vegetables.
Machine sheet metal full 304 stainless steel
►Remove the drum
The first coarse filtration, the surface floats are separated and filtered.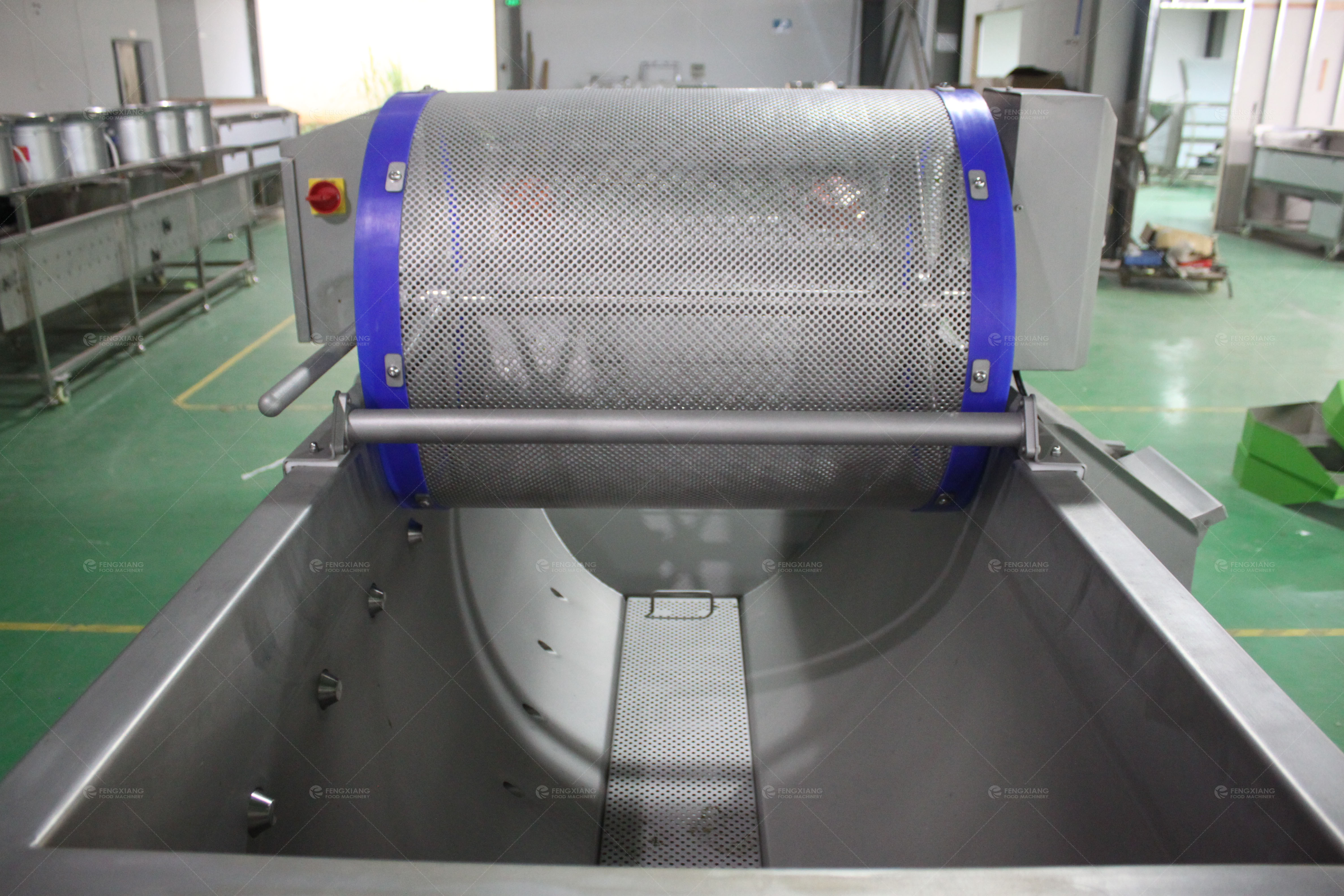 Motor 304 stainless steel drum motor, can be used for lifting.
►Eddy current steering valve
The eddy current adjustment valve can be easily placed outside the cabinet without changing the direction with any tools to adjust the material cleaning time.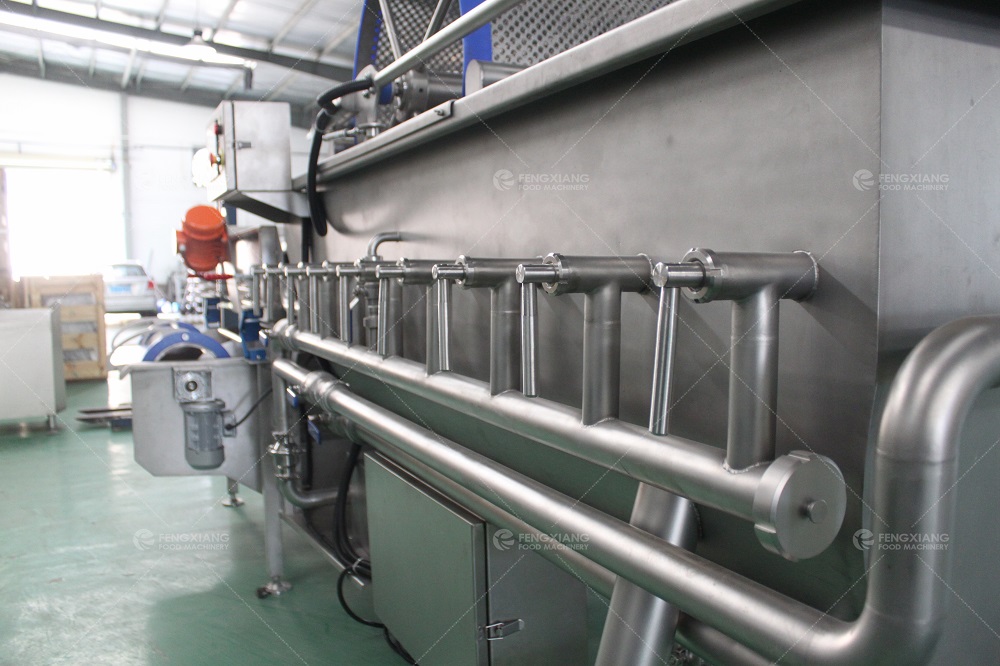 Independent valve control vortex force, suitable for all kinds of cut vegetables, broken vegetables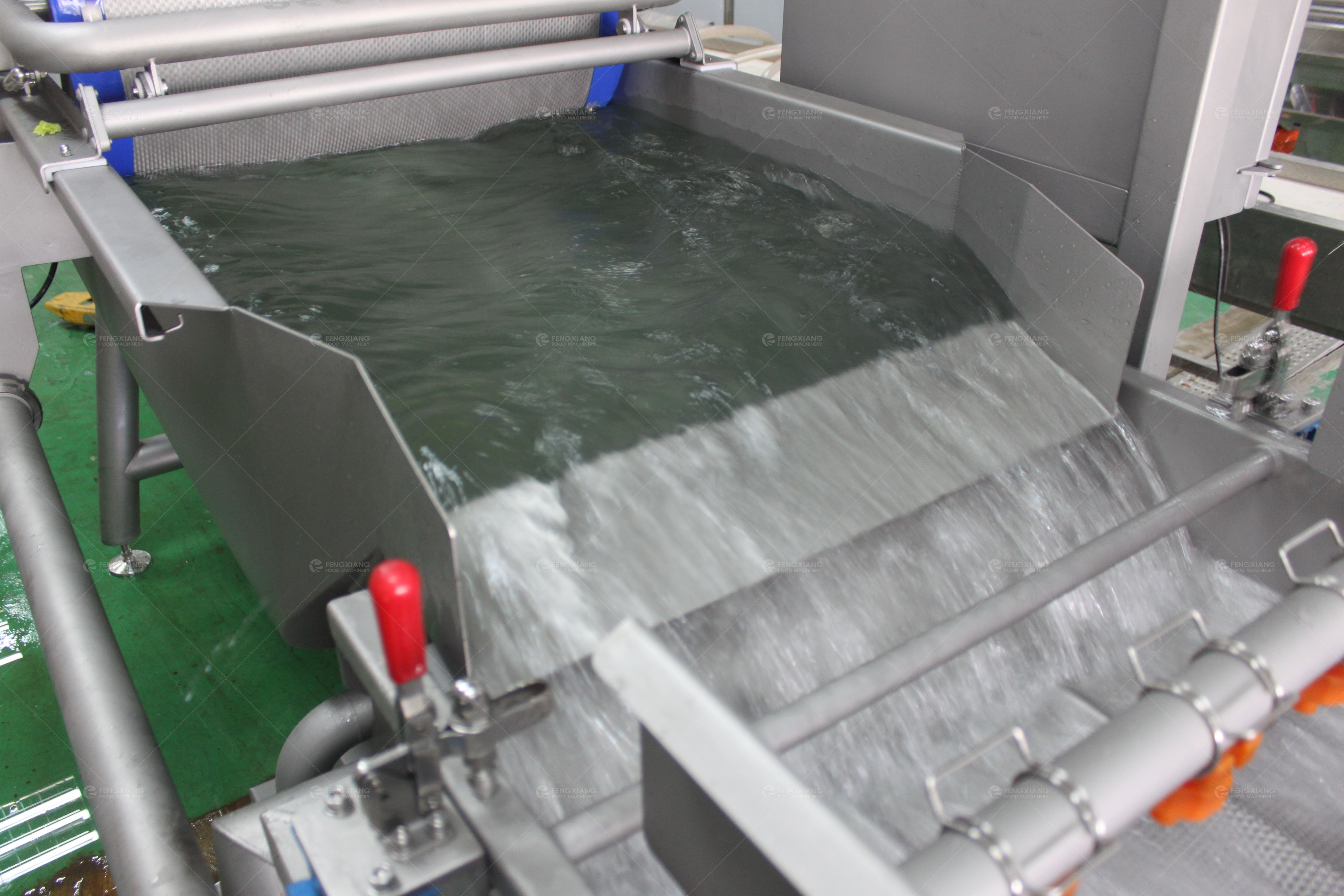 ►Sprinkler
Final cleaning process,wash the vegetable surface completely without any damage.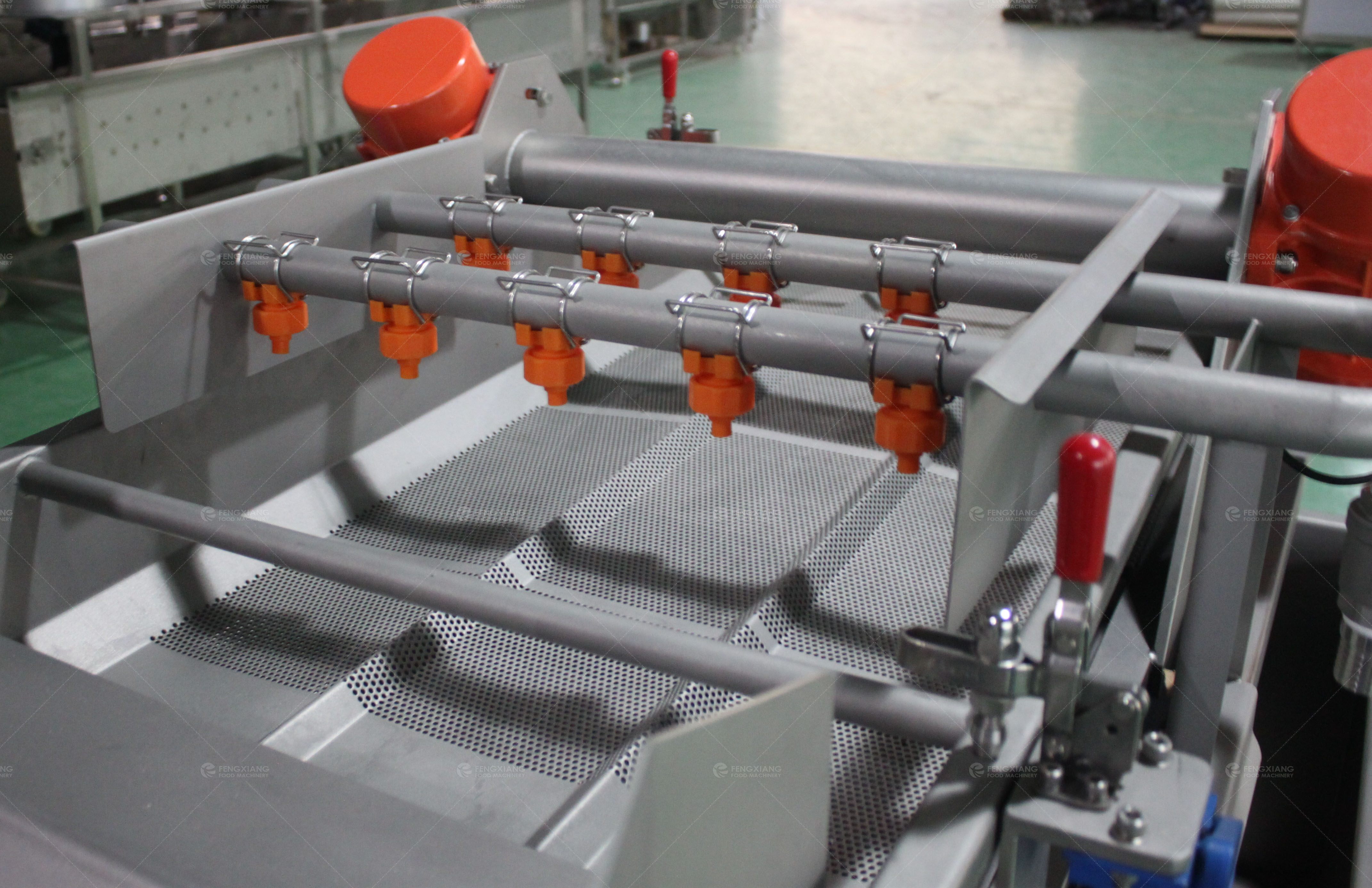 ►Easy-to-remove vibrating screen
Mesh can be customized, easy to disassemble, easier to clean the tank and screen. Secondary filtration, so that the washed vegetables effectively discharge excess water and debris.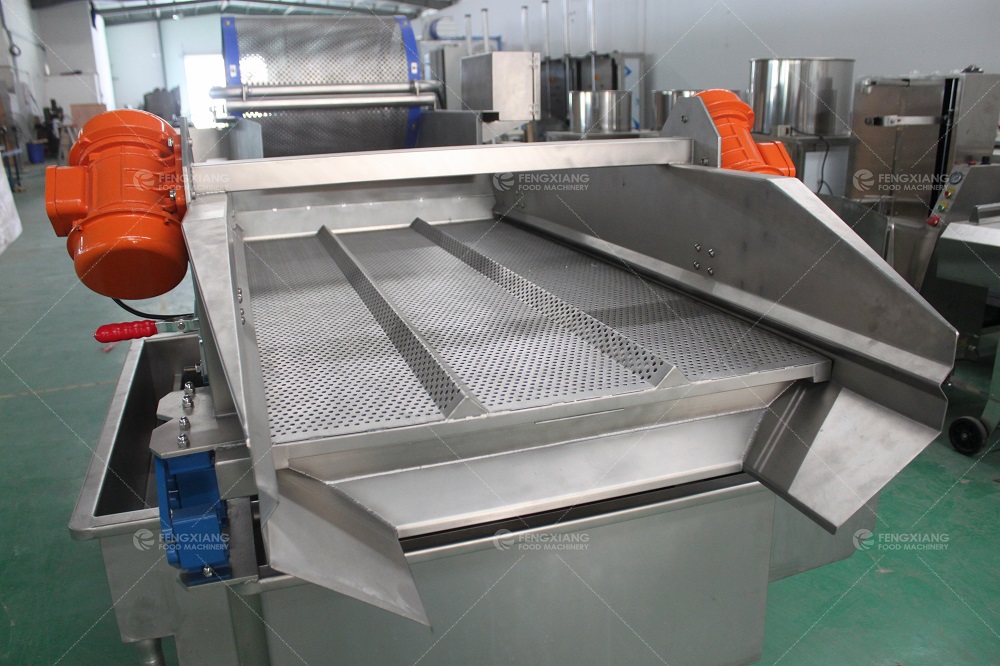 Using imported technology, it can more effectively maintain high frequency and low amplitude transmission, and protect the integrity of vegetables.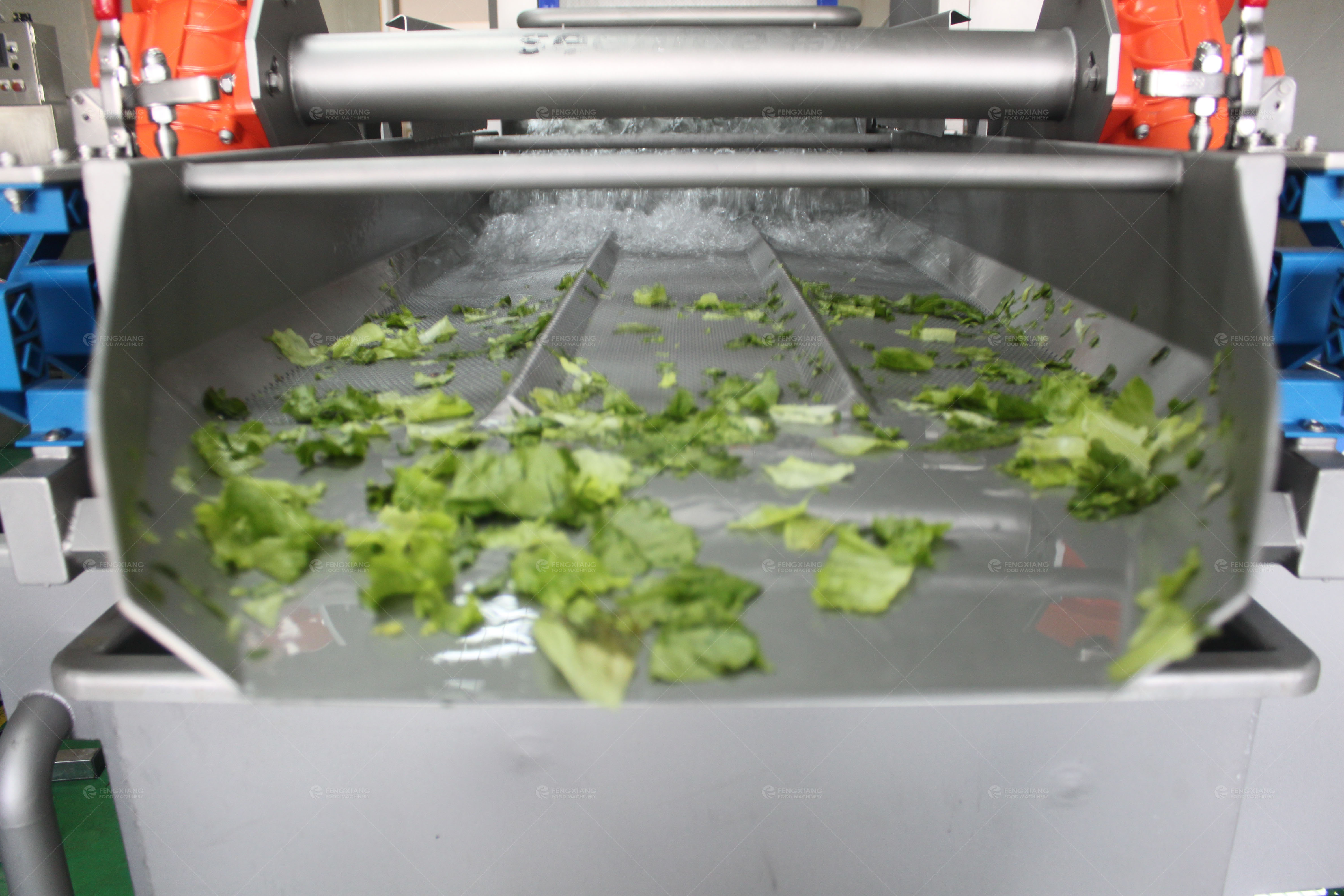 The washing machine for Sweet Corn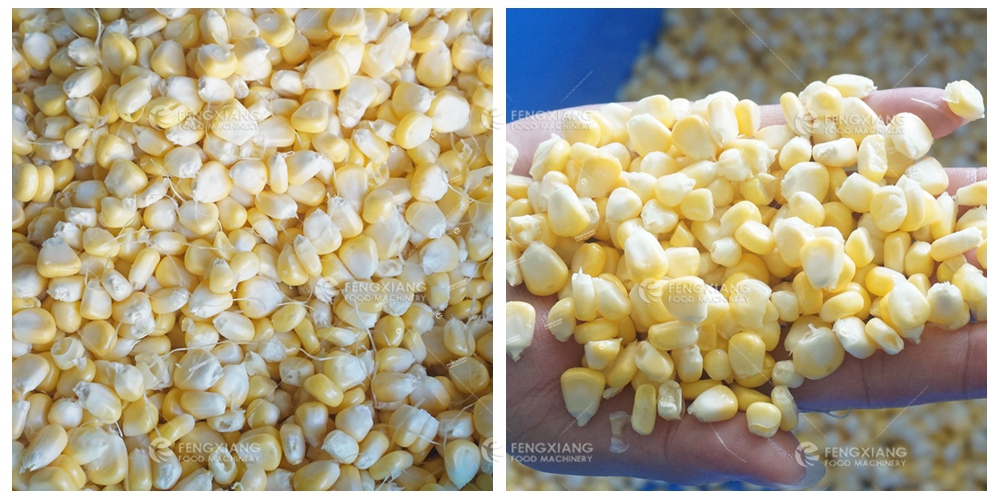 Vortex Type Washing Machine Video