The Automatic Potato Peeling Machine is gently processed by a buffer rubber coating to gently discharge and protect the finished product from damage. Optional circular hole disc, knife peeling disc, corundum frosted disc to adapt to different materials to complete different processing effects. Suitable for root vegetables, suitable for restaurants, restaurants, central kitchens and other fields.
The Parameter of Automatic Potato Peeling Machine
| | |
| --- | --- |
| Machine size | 770X925mm |
| Cutting clearance | 474mm |
| Machine weight | 130Kg |
| Capacity | 30K |
| Output | 500Kg / HR |
| Voltage | 380V three-phase |
| Horsepower | 2HP |
Detail of Automatic Potato Peeling Machine
Material Outlet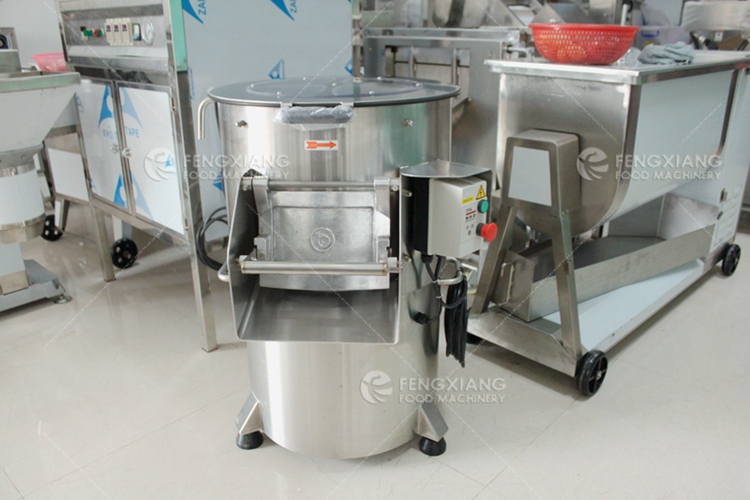 The machine has a frosting function, which rotates to drive potato polishing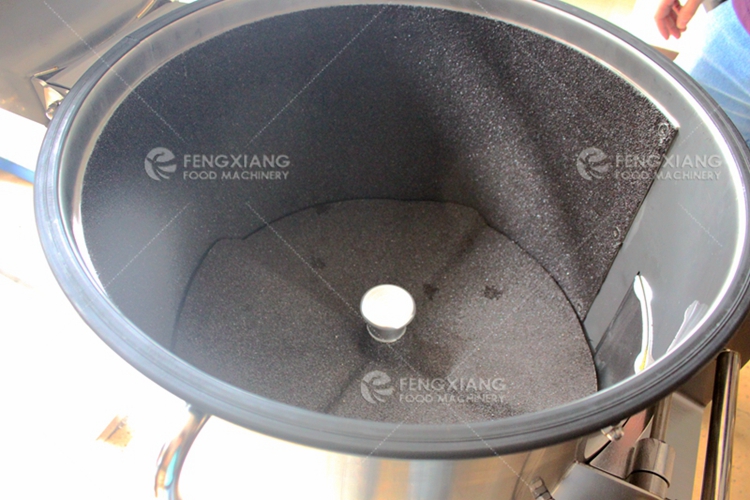 Finished Goods:
before peeling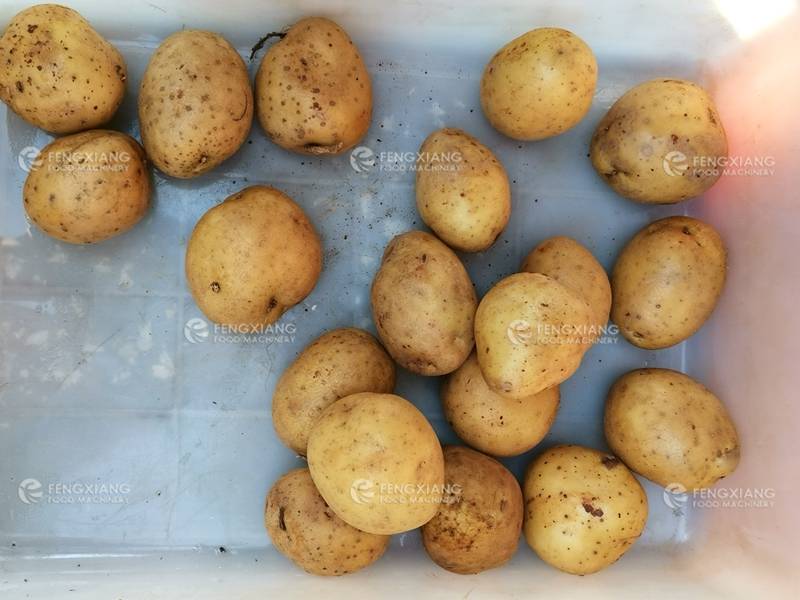 Smooth skin without damage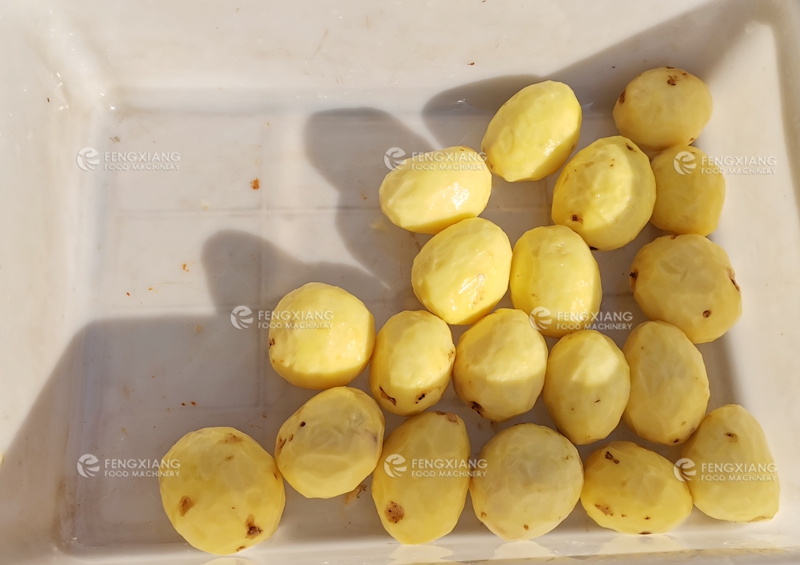 Feature of Automatic Potato Peeling Machine
1. All stainless steel, sandblasted, durable
2. There is a micro switch at the inlet, safe operation
3. Equipped with water-saving adjustment device, it only enters water when the engine is running, which has high economic and ecological benefits
4. Freely select the peeling program through the automatic setting device of peeling time
5. The machine is equipped with a switch to achieve two-speed adjustment to adapt to different materials processing
6. Simple operation, easy to clean and maintain
7. Comply with CE certification mark, GS-Certificate certificate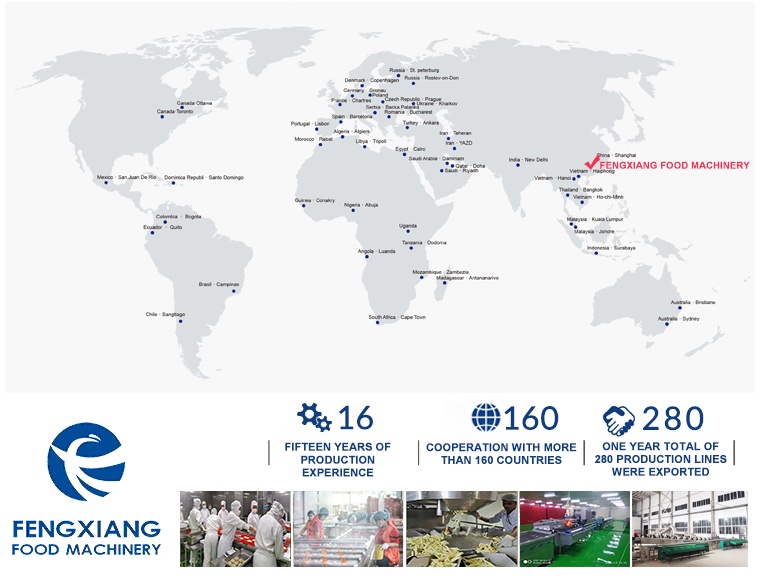 ---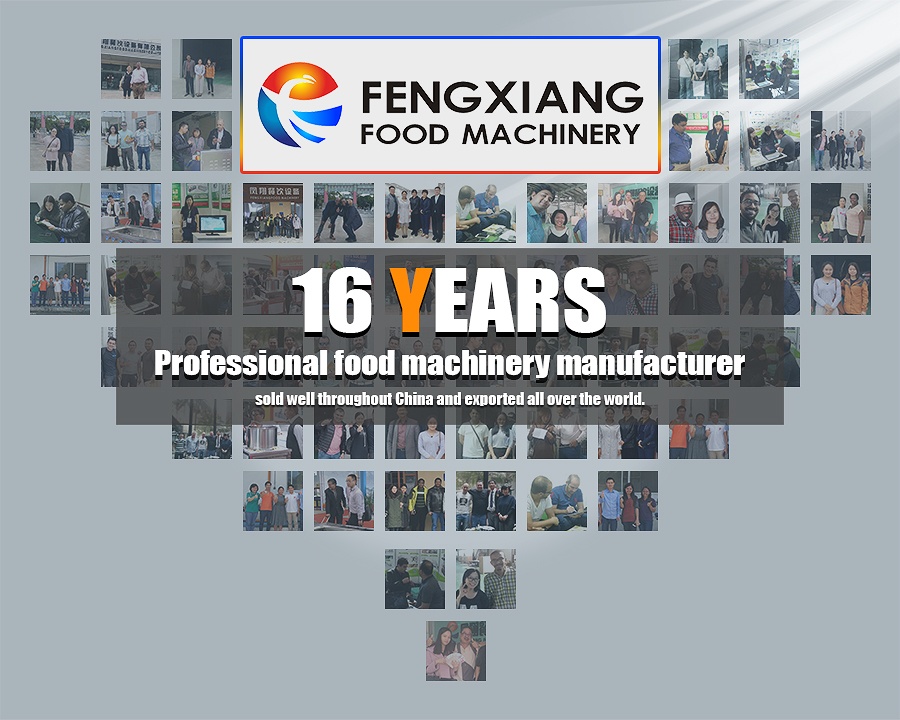 Fengxiang Catering Equipment Co., Ltd. is a professional food processing machinery company and a supplier and manufacturer of fruit and vegetable processing machinery. It has 16 years of senior industry experience. Fengxiang Catering Equipment has won a wide reputation with skilled engineers and excellent service teams, providing cost-effective processing machinery and a complete production line for thousands of catering units and kitchenware enterprises.
Fengxiang catering equipment provides customers with food processing solutions, including vegetable cutting machine, vegetable washing machine, peeling machine, sorting machine, drying machine, frying machine, juicer machine, packaging machine, seafood processing equipment, meat processing equipment,etc. Fengxiang catering equipment can customize products for customers on demand, please contact us for more details.

Lifting Type Potato Peeler Machine MSTP-500 Brush Type Washer and Peeler MSTP-1000 Attrition Type Vegetable Peeler