Fengxiang Commercial Fruit pineapple watermelon skin peeling peeler machine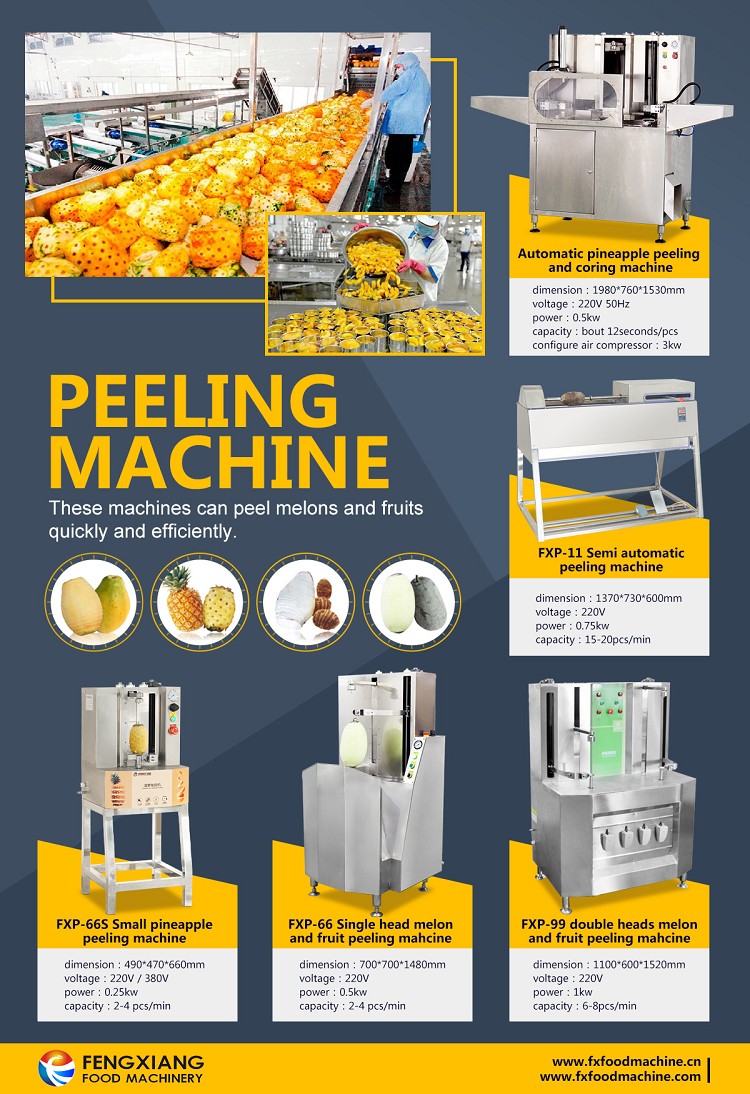 The Description of Commercial Fruit pineapple watermelon skin peeling peeler machine



Name

FXP-66 single head fruit peeling machine

FXP-99 double head fruit peeling machine

Picture

Features

1. It is suitable for peeling different kinds of melon or fruits like pawpaw,pumpkin,taro,and honey dew melon,pineapple ect.Knife set up and down cycle peel and cut high efficiency,to skin above 95%.
2. This machine is made of 304 stainless steel and has passed the CE certificates.
3. It is good at saving the labor with its high efficiency.
1. It is suitable for peeling different kinds of melon or fruits like pawpaw,pumpkin,taro,and honey dew melon,pineapple ect.Knife set up and down cycle peel and cut high efficiency,to skin above 95%.
2. This machine is made of 304 stainless steel and has passed the CE certificates.
3. It is good at saving the labor with its high efficiency.

Parameter

Dimension(mm):700*800*1800

Voltage:220V

Power:0.5KW

Capacity:2-4pcs/min

Net Weight:135kg

Dimension(mm):1100*600*1520

Voltage:220V

Power:1KW

Capacity:6-8pcs/min

Net Weight:175kg
Note: Both of these need to be equipped with air compressors
The air compressor parameters that need to be configured are as follows
Exhaust Pressure:0.7MPa
Power:550w
Capacity:24L
Displacement:30L/min
Details
Fixed tray with triangular shape to hold material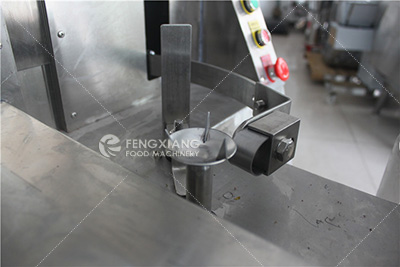 The peeling tool can be adjusted the size of the peel according to the thickness of the fruit skin.
Finshed Products
Pumpkin, mango and pineapple peeling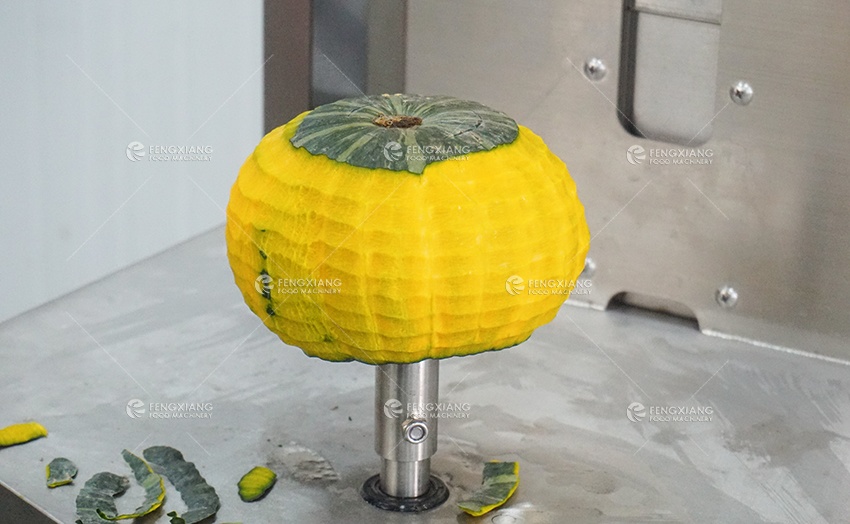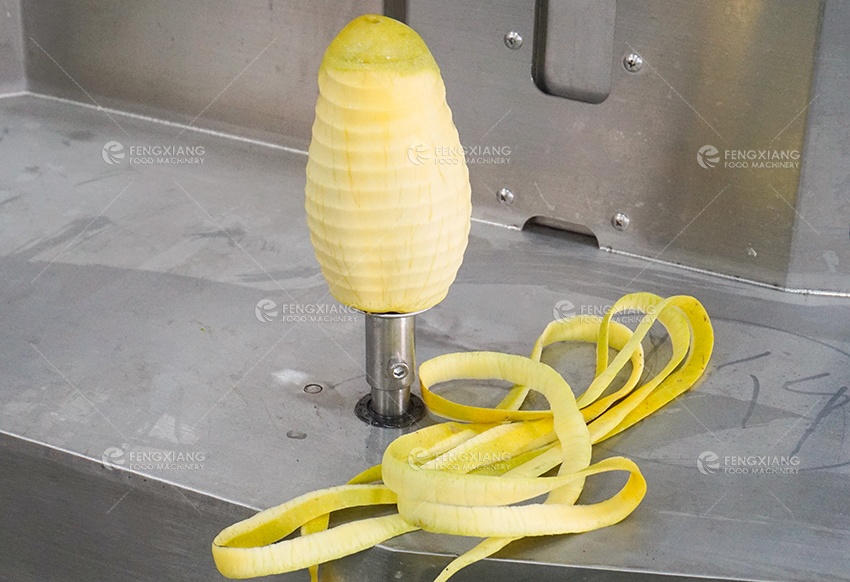 Watermelon peeler and peeling for coconut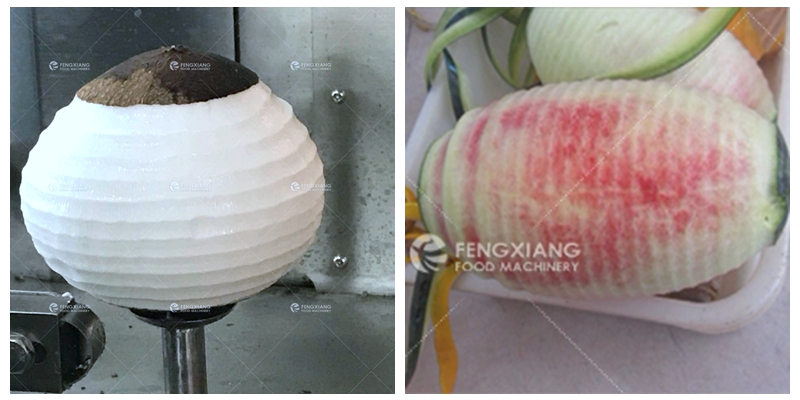 ---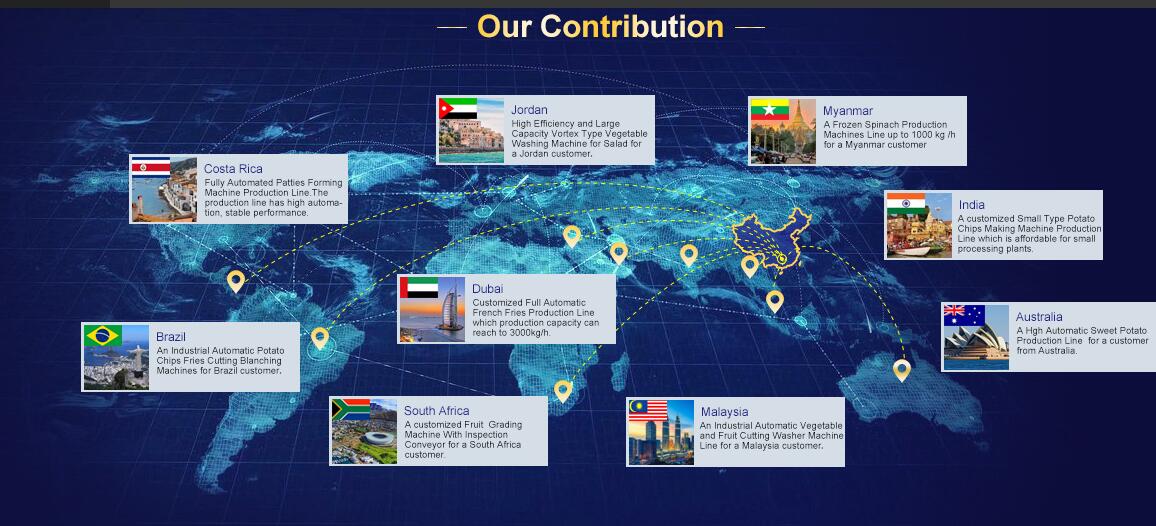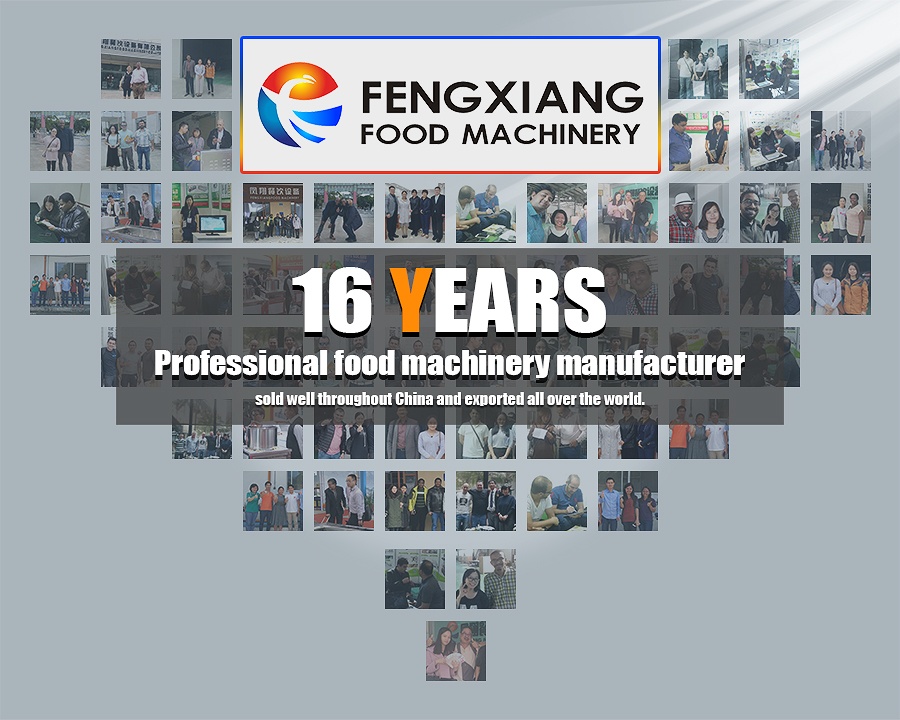 Fengxiang Food Machinery Co., Ltd. is a professional food processing machinery company and a supplier and manufacturer of fruit and vegetable processing machinery. It has 16 years of senior industry experience. Fengxiang has won a wide reputation with skilled engineers and excellent service teams, providing cost-effective processing machinery and a complete production line for thousands of catering units and kitchenware enterprises.
Fengxiang provides customers with food processing solutions, including vegetable cutting machine, vegetable washing machine, peeling machine, sorting machine, drying machine, frying machine, juicer machine, packaging machine, seafood processing equipment, meat processing equipment,etc. Fengxiang can customize products for customers on demand, please contact us for more details.