It consists of a frame, a driving mechanism, a feeding hopper, and a cutting knife group. The squid slices obtained after defrosting, descaling, descaling, and sectioning are directly placed in the cutting hopper of the flower cutting machine. Under the pressure of the pressure roller, they can be cut into strip-shaped knife edges through a knife holder composed of several blades. Cut the surface of the squid into beautiful knife flowers.
The Specification of Squid pattern slitting cutter Machine
Dimension: 900x500x1000mm
Voltage: 220V 50Hz
Power:1.5kw
Capacity: 500-800kg/h
Net weight: 100kg
Show Detail Photos of Squid pattern slitting cutter Machine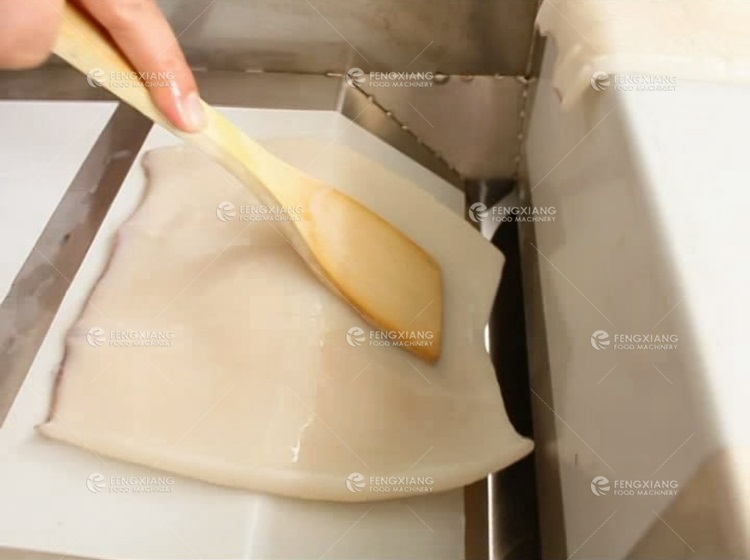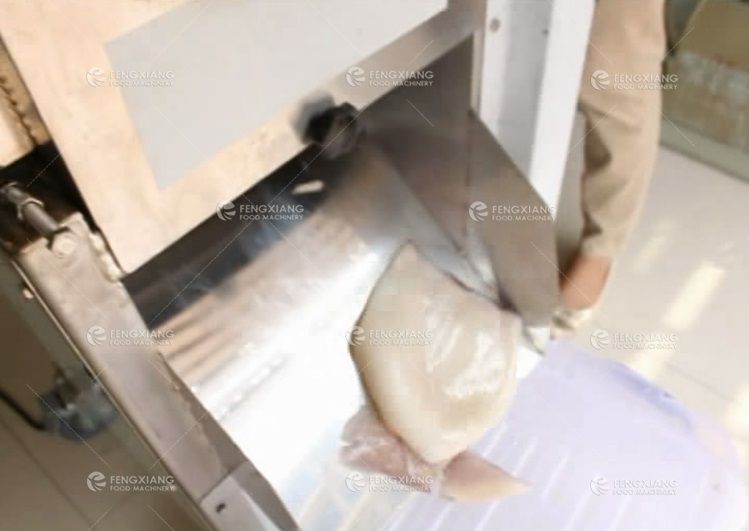 Cut neatly, perfect squid cut flower effect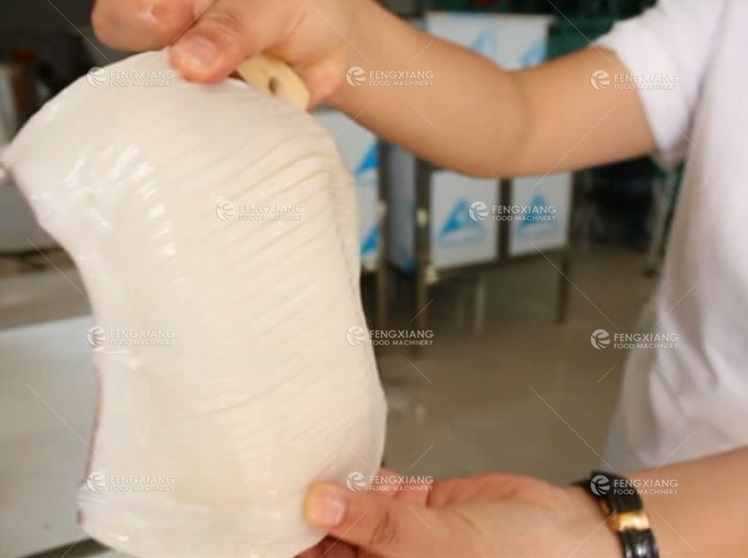 The machine also suitable for cutting fish,mushroom,etc.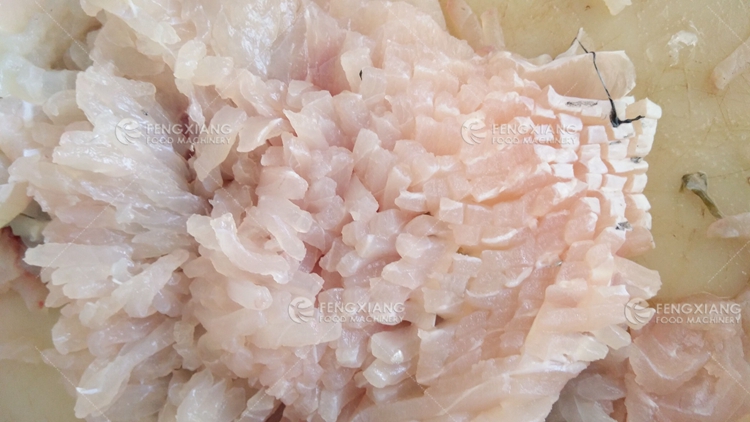 Feature
1.Full stainless steel #304, easy washing.
2.Simply structure and easy operations.
3.This machine is suitable for cutting various of squid.
The Working Video of Squid pattern slitting cutter Machine
Fengxiang Catering Equipment Co., Ltd. is a professional food processing machinery company and a supplier and manufacturer of fruit and vegetable processing machinery. It has 13 years of senior industry experience. Fengxiang Catering Equipment has won a wide reputation with skilled engineers and excellent service teams, providing cost-effective processing machinery and a complete production line for thousands of catering units and kitchenware enterprises.
Fengxiang catering equipment provides customers with food processing solutions, including vegetable cutting machine, vegetable washing machine, peeling machine, sorting machine, drying machine, frying machine, juicer machine, packaging machine, seafood processing equipment, meat processing equipment,etc. Fengxiang catering equipment can customize products for customers on demand, please contact us for more details.

GB-400 Electric Fish Skin Peeling Machine FGB-118 Squid Ring Slicing Machine FGB-168 Fish Debone Machine