The fish fillet production line is often equipped with fish head cutting machine, fish peeling machine and fish slicing machine, through cutting the fish head ,then filleting into three pieces and removing fish scales. The whole process is automated, the cutter is accurate, and no waste of raw materials. It is suitable for processing various fishes and has a wide range of uses ,and can be connected to fish processing production line.
The Specification of Fish Fillet Processing Machines
| | | | |
| --- | --- | --- | --- |
| Machine | Fish Filleting Machine | Fish Peeling Machine | Fish Head Cutting Machine |
| Dimension | 1100*1300*1300mm | 620*570*1100mm | 1940*990*1164mm |
| Voltage | 380V | 380V | 380V 50Hz |
| Power | 1.2KW | 750W | 0.8kw |
| Capacity | 40-60pcs/min | 30-50pcs/min | 45 pcs / min |
| Weight | 180kg | 110kg | 230kg |
Feature of Fish Fillet Processing Machines
1. Cut neatly, peel cleanly, and don't hurt the fish body.
2. Cut the fish fillets thinly and evenly, which will not affect the taste of cooking and the quality of the fish.
3. High-quality stainless steel, strong and durable, in line with food hygiene standards.
4. Small size, simple operation and easy to clean.
5. The blade size can be customized according to customer requirements.
Detail of Fish Fillet Processing Machines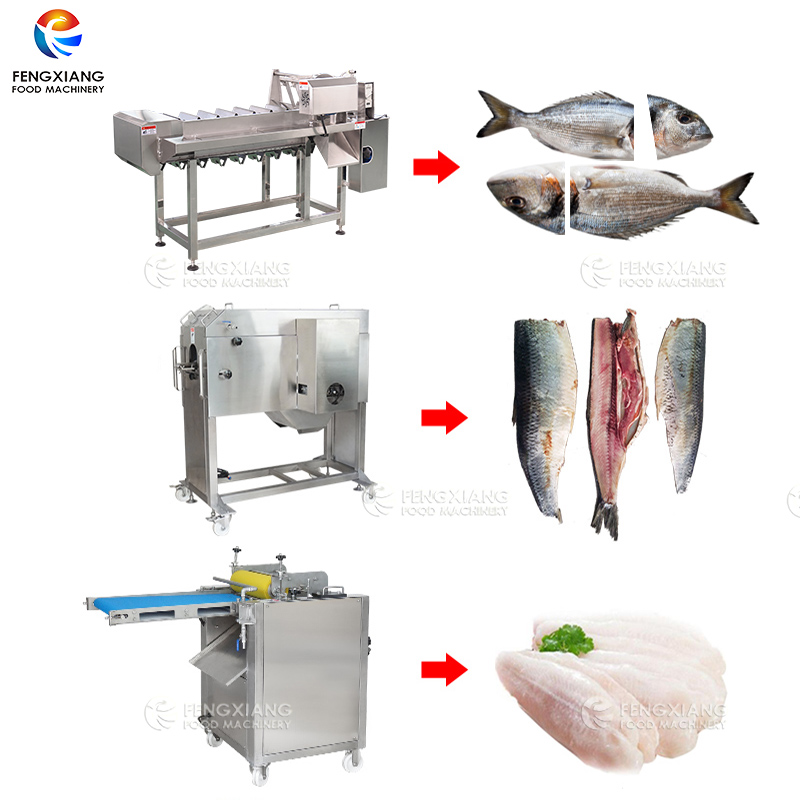 ►Fish head cutting machine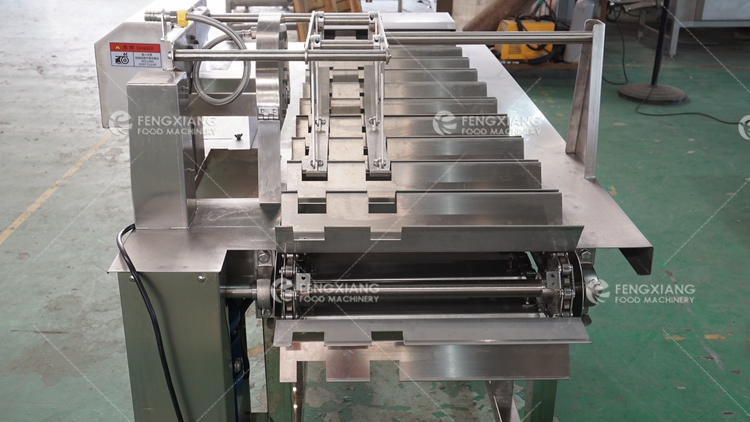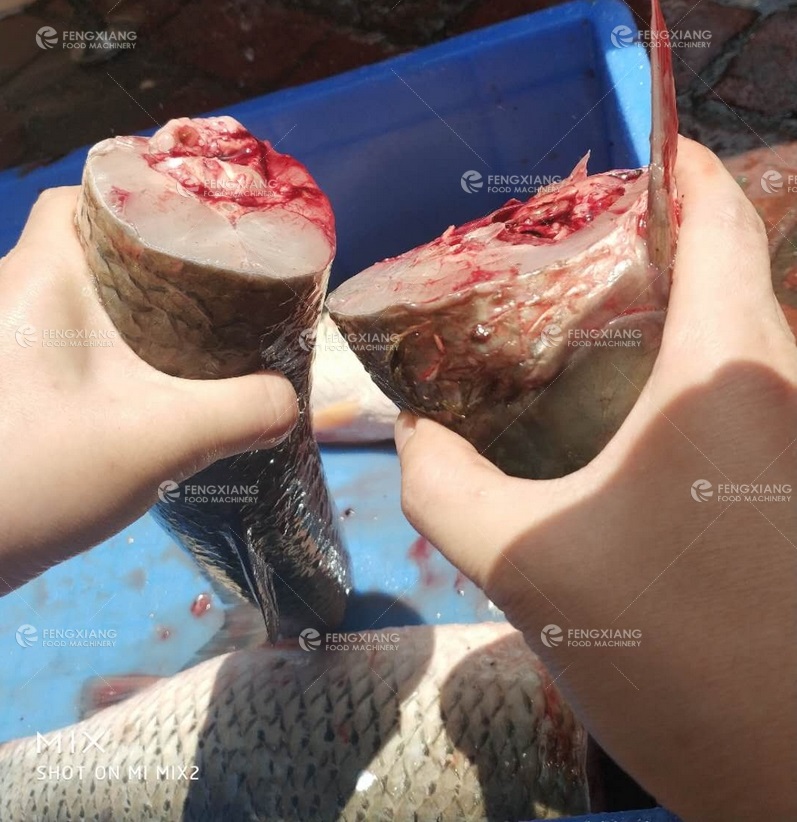 ►Fish Filleting Machine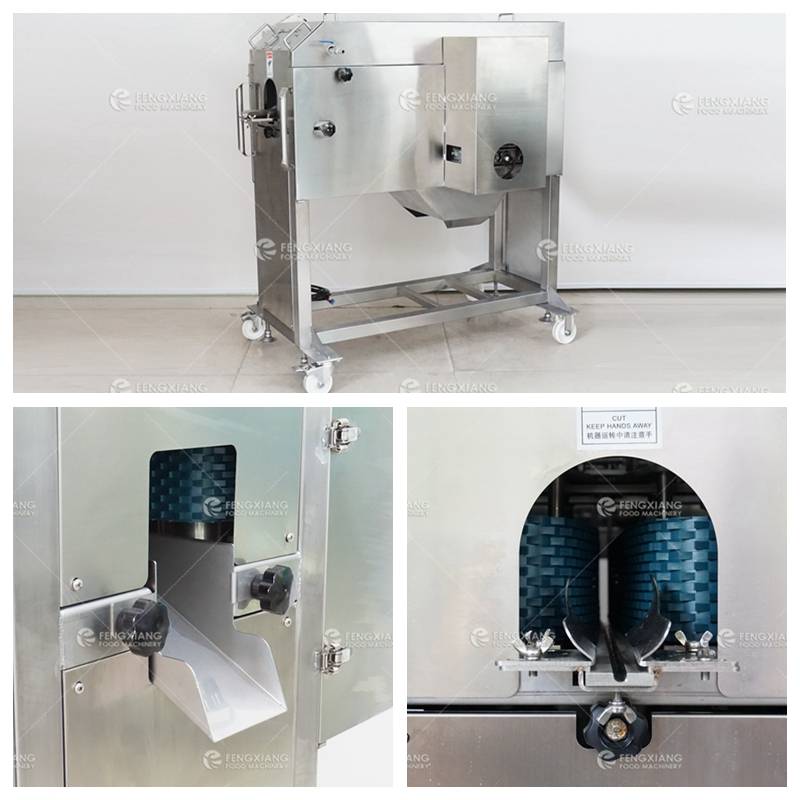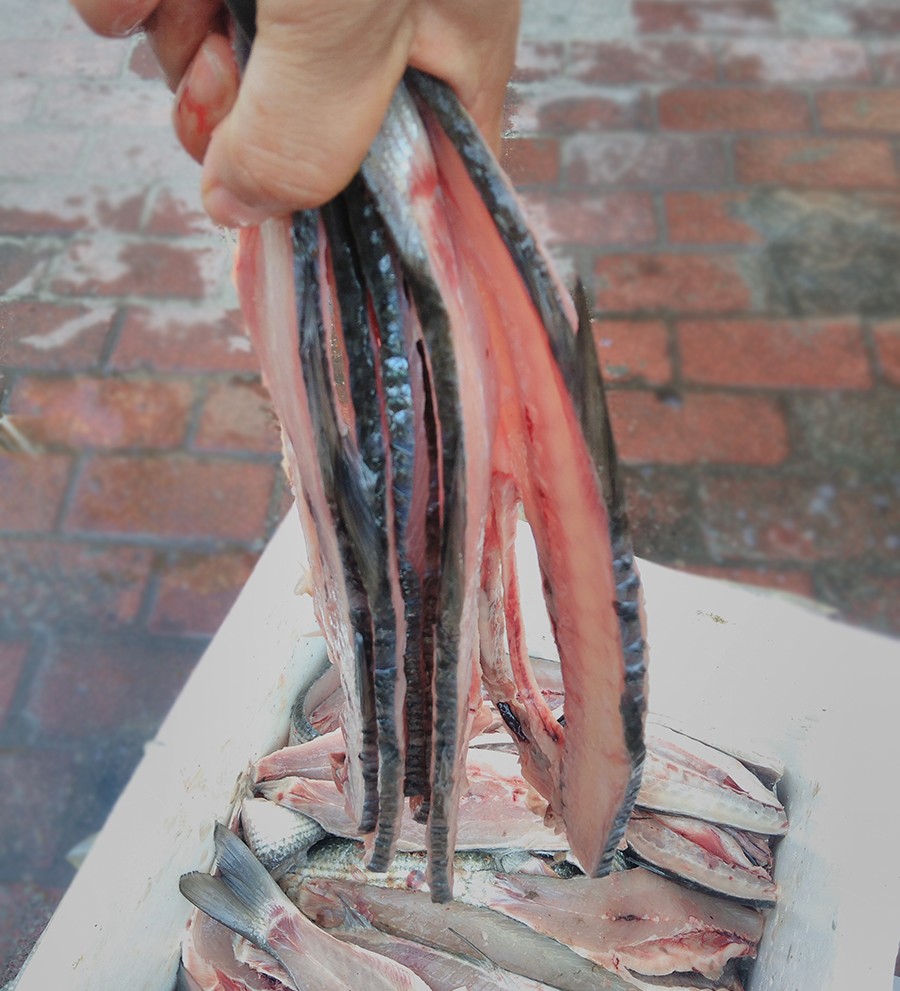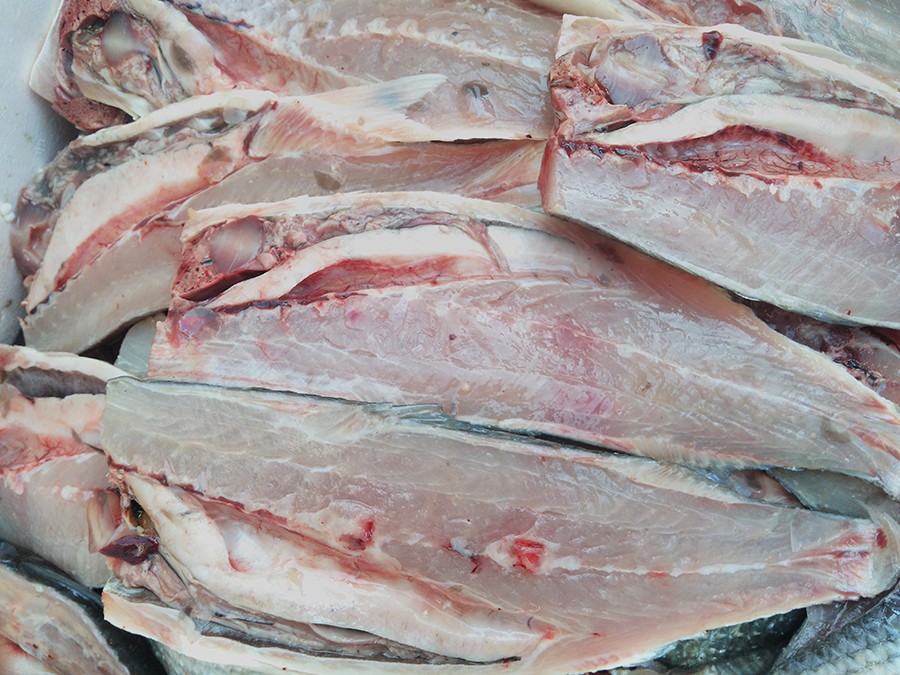 ►Fish Skin Removing Machine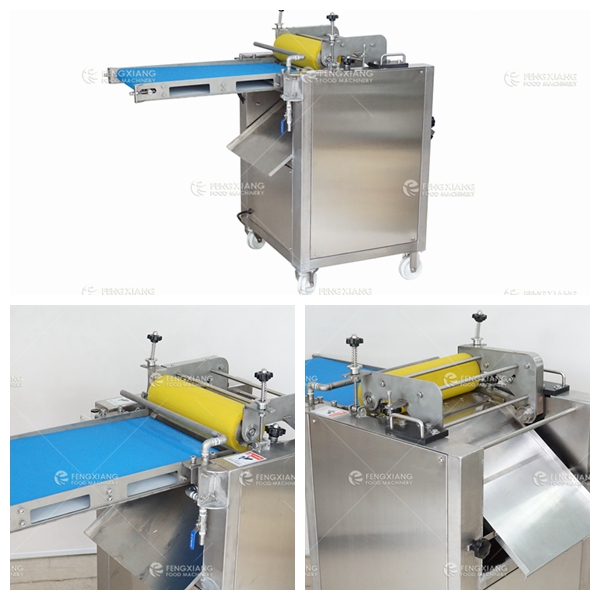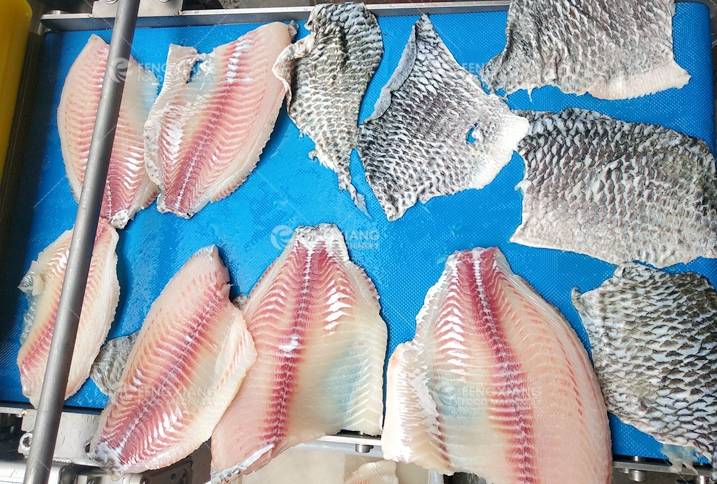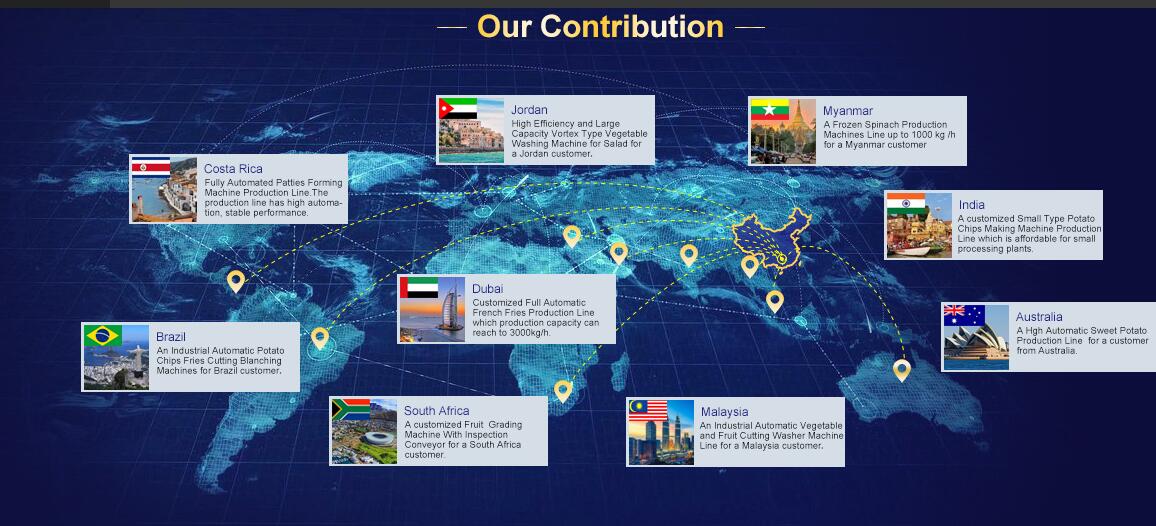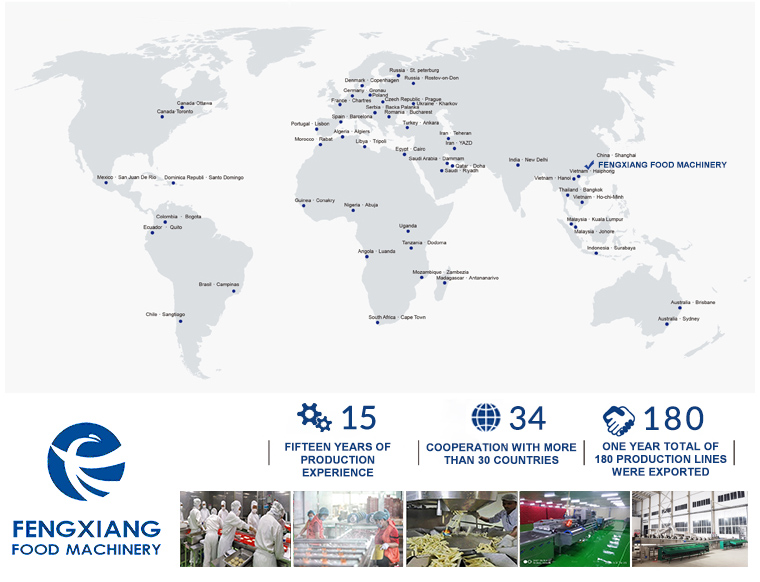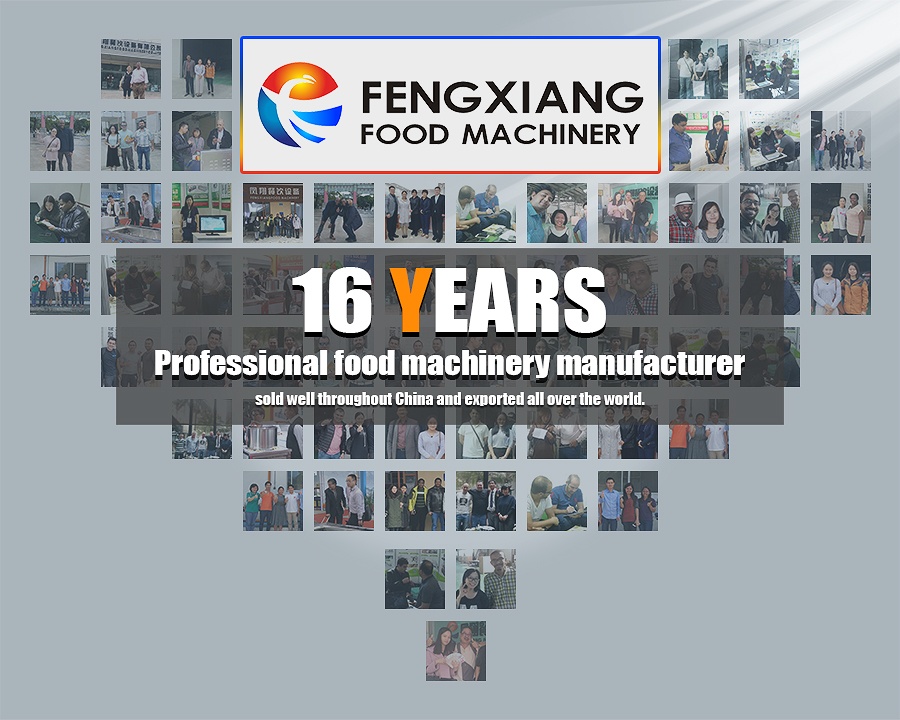 Fengxiang Food Machinery Co.,Ltd. is a professional food processing machinery company and a supplier and manufacturer of fruit and vegetable processing machinery. It has 16 years of senior industry experience. Fengxiang has won a wide reputation with skilled engineers and excellent service teams, providing cost-effective processing machinery and a complete production line for thousands of catering units and kitchenware enterprises.
Fengxiang provides customers with food processing solutions, including vegetable cutting machine, vegetable washing machine, peeling machine, sorting machine, drying machine, frying machine, juicer machine, packaging machine, seafood processing equipment, meat processing equipment,etc. Fengxiang can customize products for customers on demand, please contact us for more details.

GB-400 Electric Fish Skin Peeling Machine FGB-118 Squid Ring Slicing Machine FGB-168 Fish Debone Machine