Weighing and lifting packaging production line can weigh and pack carrots, cucumbers, bananas, green peppers and other fruits and vegetables, first use an electronic weighing machine to accurately weigh according to the preset quantity and weight, and then connect to the packaging station through the elevator , The packaging machine can identify the length of various vegetables and make bags, so as to achieve the effect of freshness of fruits and vegetables. We can not only provide a single machine, but also a production line according to your needs.
Parameter of Fruit and Vegetable Weighing Lifting Packaging Production Line
| | |
| --- | --- |
| Machine | Fruit and vegetable weighing machine |
| Dimension | 1808*995*903(mm) |
| Application | Food weighing |
| Power | 1kw |
| Voltage | 220v |
| Maximum weighing range | 6500g |
| Number of electronic scales | 12个 |
| Single electronic scale range | 10-1000g |
| frequency | 50/60Hz |
| | |
| --- | --- |
| Machine | Fruit and vegetable packaging machine |
| Film width | Max.600mm |
| Bag length | Canrecognize the length of vegetables, automatic packaging |
| Bag making width | 50-280mm |
| Product height | Max.120mm |
| Diameter of film roll | Max.320mm |
| Packing speed | 0-120bags/min |
| Power Specifications | 220V, 50/60Hz, 2.8KVA |
| Dimension | 4020*920*1450mm |
| Weight | 950kg |
Processing Flow
Fruit and Vegetable Weighing Machine → Elevator → Fruit and Vegetable Packing Machine
⇒ Fruit and Vegetable Weighing Machine
Industrial food electronic scales can be accurately weighed according to the preset quantity and weight, and automatically transported to the packaging station to ensure that the quantity and weight of the packaged products meet the requirements and save material costs.
♦ The combination of 12 electronic scales can quickly match the target weight of the package with small error
♦ It can be automatically connected to the packaging machine to avoid material damage caused by manual contact
♦ The use of belt conveyor effectively solves the automatic weighing of viscous materials and fragile materials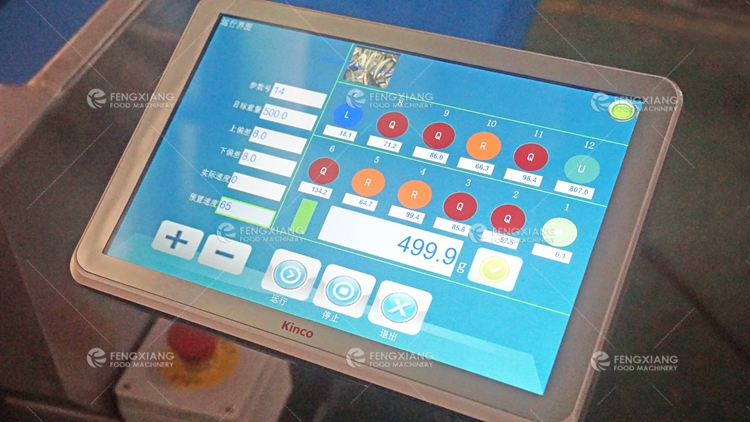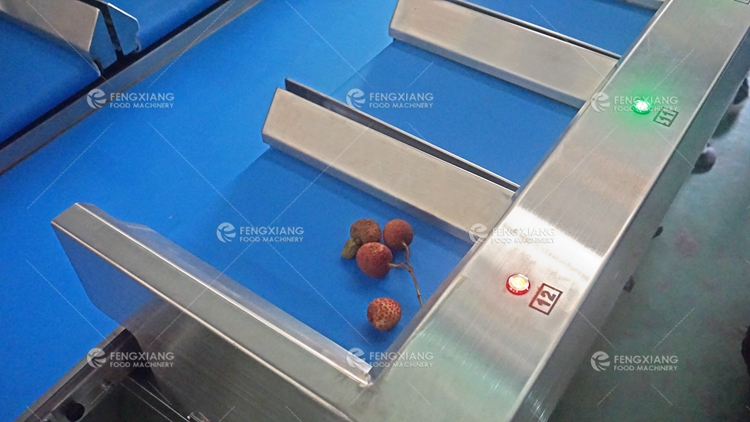 ⇒ Elevator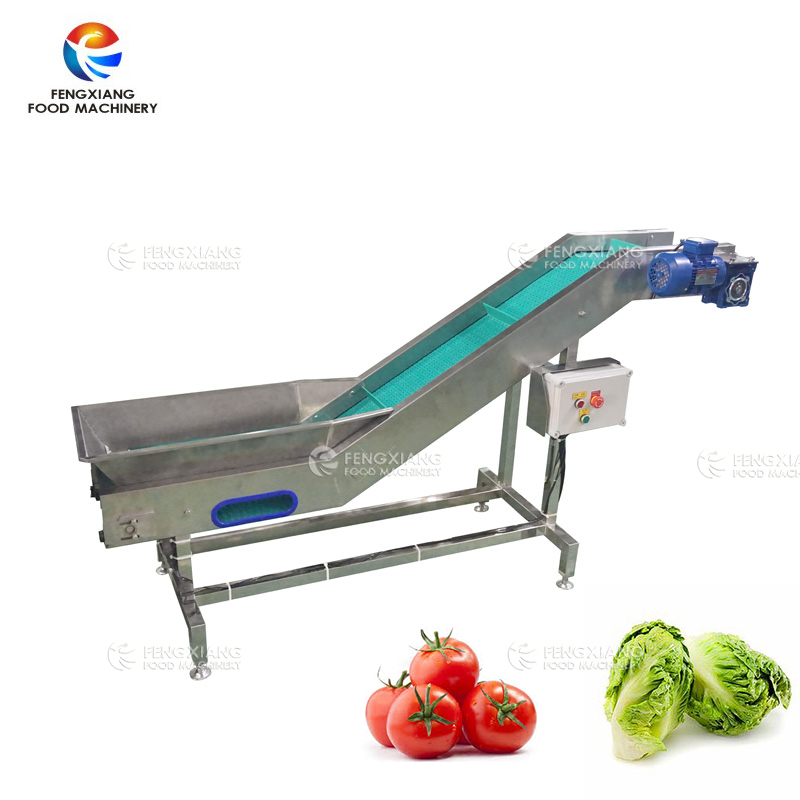 Connect the machine to the front and back to enhance the transportation of various melons or fruits

♦ Made of 304 stainless steel, safe and reliable
♦Chain drive, adjustable speed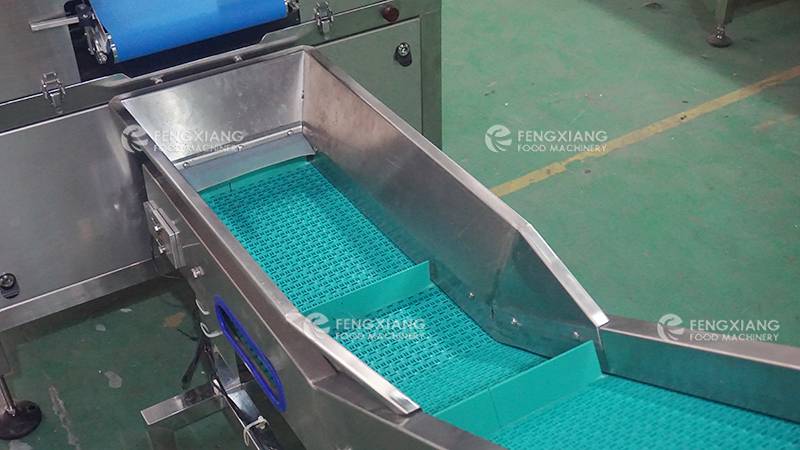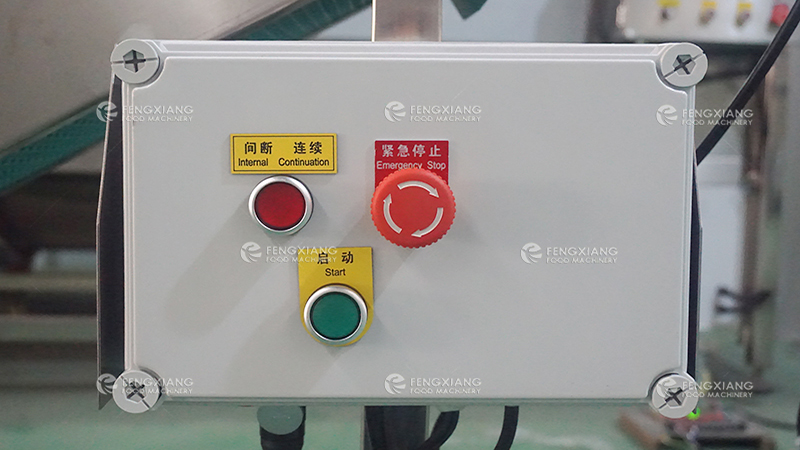 ⇒ Fruit and Vegetable Packing Machine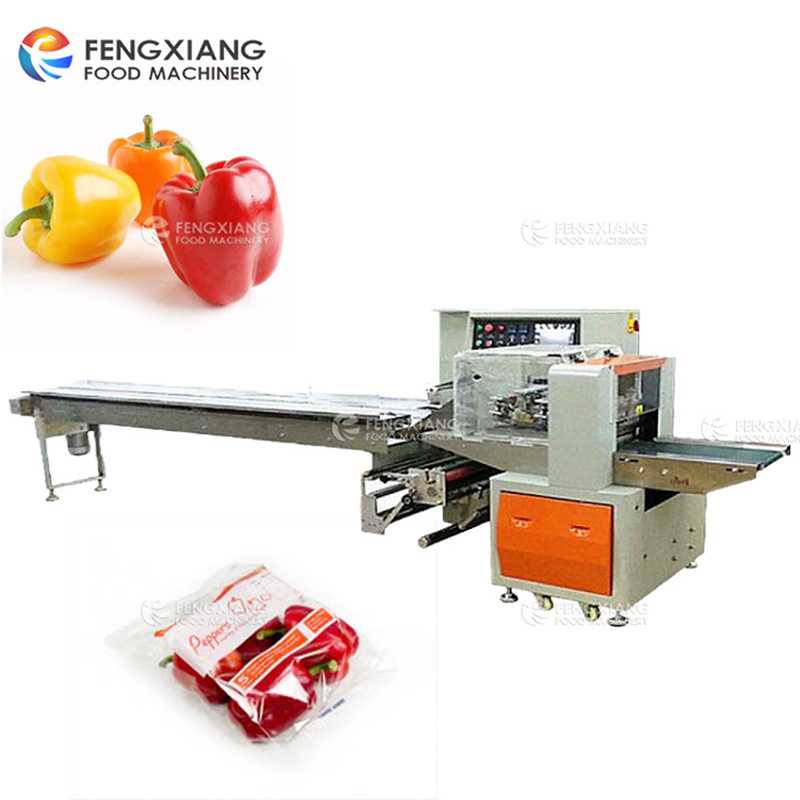 It is suitable for the automatic packaging of spinach, lettuce, leek, Shanghai green, cabbage, beans, onions and other vegetables.

♦ The electric eye recognizes the length of the material to make bags and cut bags, and the long and short products can be packed at the same time without adjustment
♦ No film when there is no material, no empty packaging, save packaging materials
♦ The machine has the function of saving records, when changing the packaging products, directly switch to normal production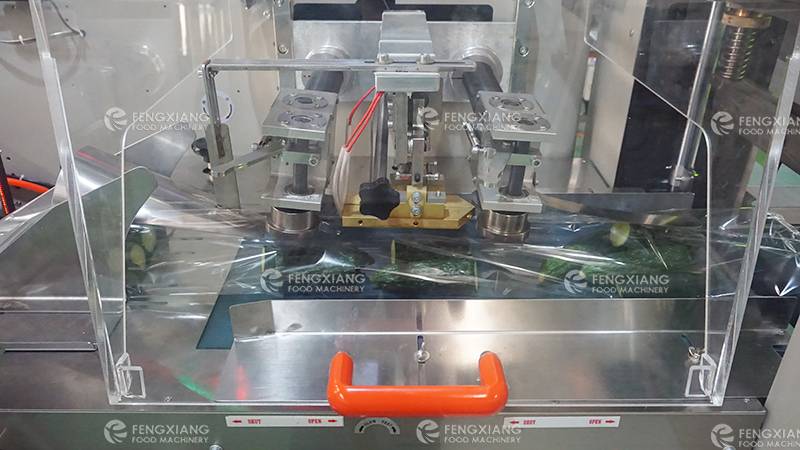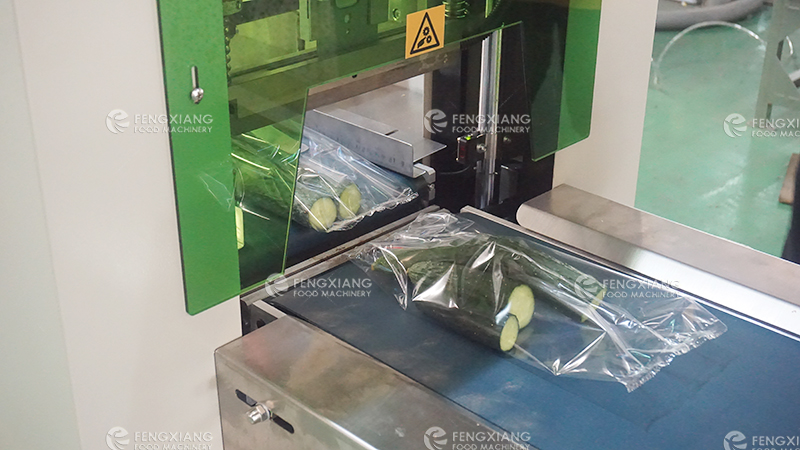 ---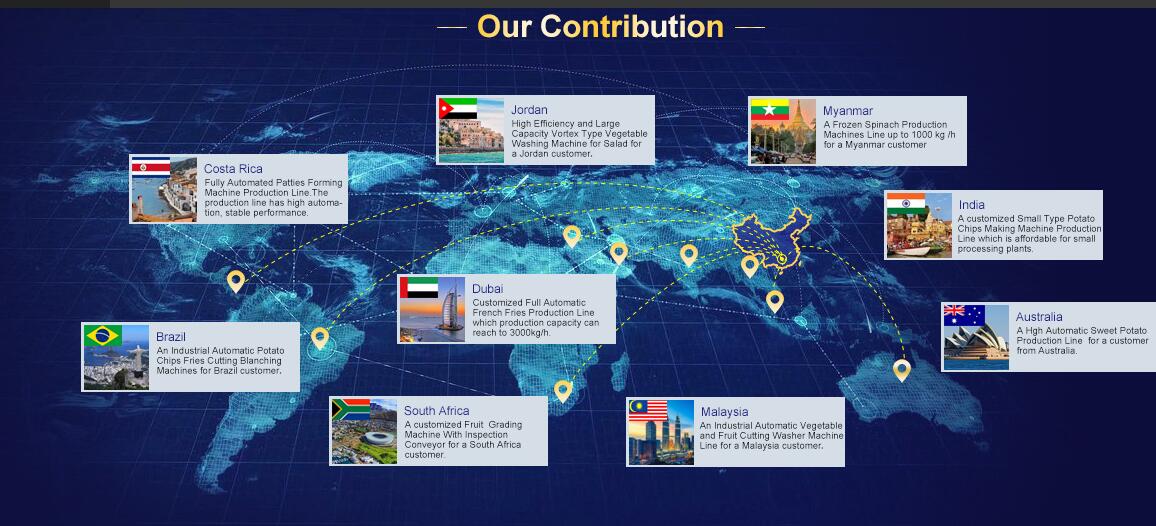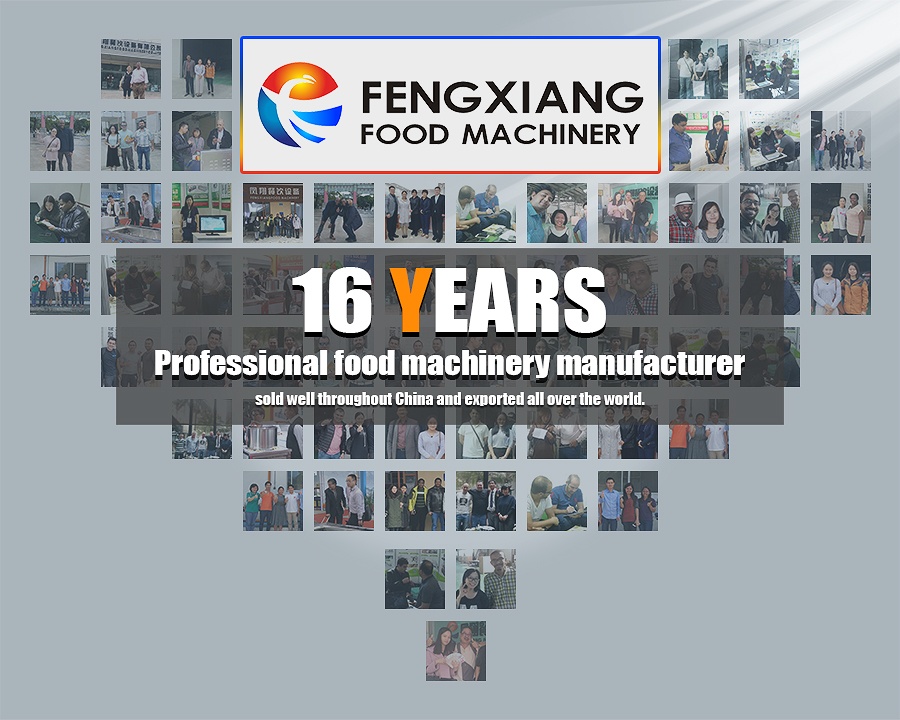 Fengxiang Food Machinery Co., Ltd. is a professional food processing machinery company and a supplier and manufacturer of fruit and vegetable processing machinery. It has 16 years of senior industry experience. Fengxiang Catering Equipment has won a wide reputation with skilled engineers and excellent service teams, providing cost-effective processing machinery and a complete production line for thousands of catering units and kitchenware enterprises.
Fengxiang Food Machinery provides customers with food processing solutions, including vegetable cutting machine, vegetable washing machine, peeling machine, sorting machine, drying machine, frying machine, juicer machine, packaging machine, seafood processing equipment, meat processing equipment,etc. Fengxiang catering equipment can customize products for customers on demand, please contact us for more details.