Description
This machine is suitable for pre-boiled softened drupes (mango, peach, apricot, etc.), berries (kiwi, strawberry, pomegranate) and pistachios (apple, pear, etc.). Its characteristics are: the juice and residue (skin, seeds, nuts) are automatically separated, which can keep the moisture and internal structure from being damaged, thereby retaining the original taste of vegetables and fruits, and has a wide range of applications, is an ideal equipment for fruit and vegetable processing.
Main Parameter
Capacity: 0.1-0.5t / h Screen size (diameter × length): 238 × 700mm
Power: 2.2-4KW Dimensions: 1300 × 800 × 1450mm
Spindle speed: 800rpm Screen diameter: 0.6mm
Feature
1. All places in contact with materials are made of 1Cr18Ni9Ti stainless steel and high-quality edible rubber, which has good corrosion resistance and ensures food hygiene.
2. Change different beating speeds by changing the screens of different specifications and adjusting the lead angle of the scraper.
3. Fruit juice and pomace seeds are automatically separated and can be continuously fed.
4. It can be used together with the production line or alone.
5. Easy operation, high output, practical, convenient cleaning and maintenance.
Product Detail
The machine is equipped with a high-power motor that can quickly extract fruits and vegetables from juice.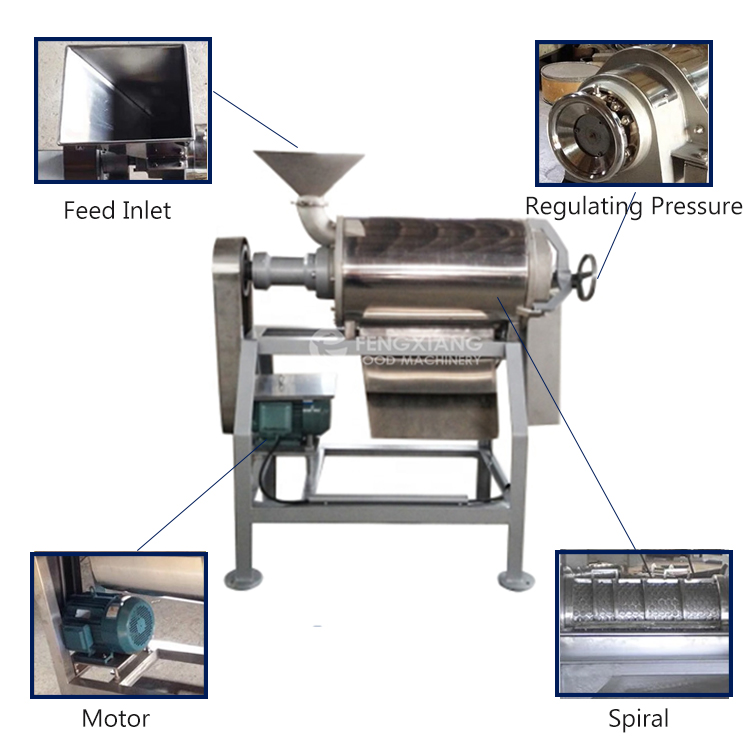 The spiral adjustment head can adjust the extrusion extraction strength and increase the juice yield.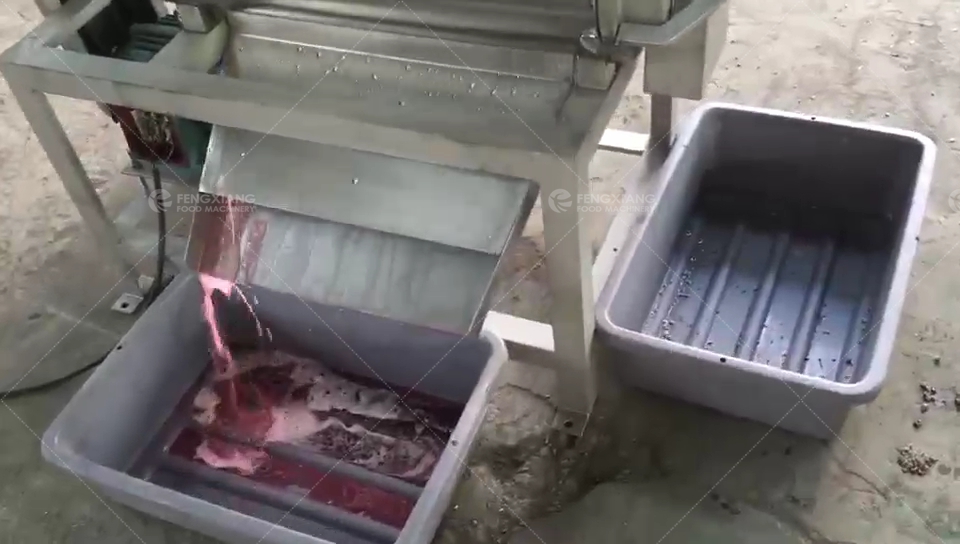 Pomegranate juice and juice residue are automatically separated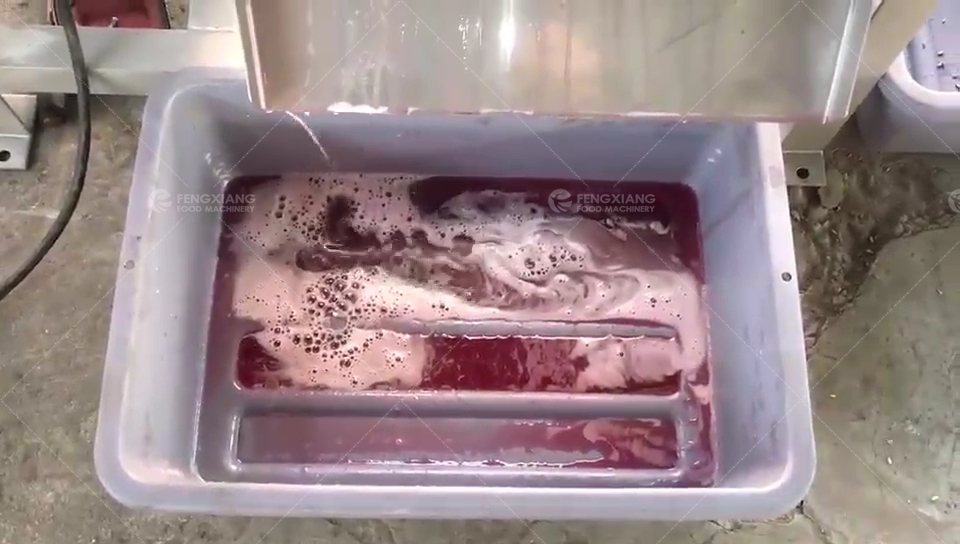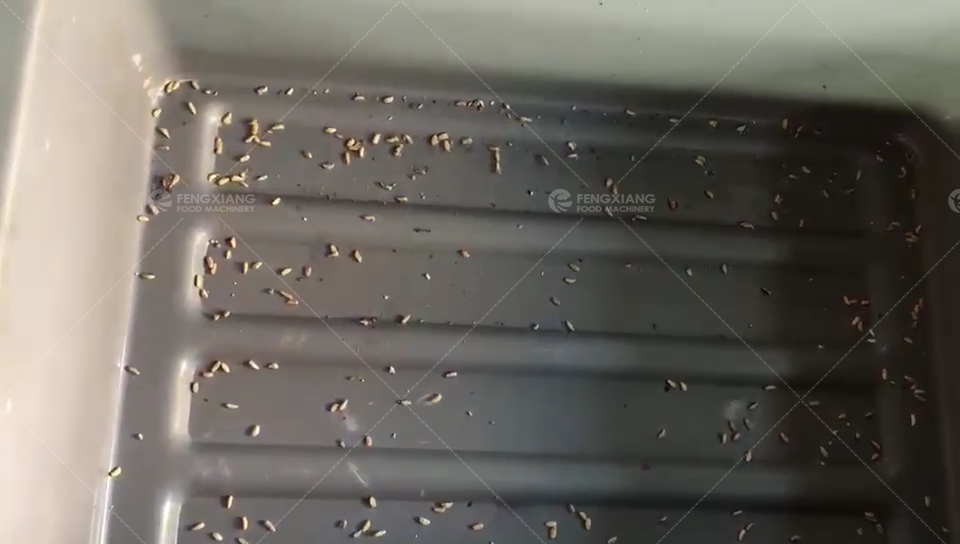 Working Principle
The motor is driven by a V-belt to make the rotor parts rotate at high speed, and the fruit enters the machine evenly from the feeding port. The feeding pulp leaves convey the material to the beater rod in a spiral manner. Under the action of the beater rod, the material is smashed. Due to the existence of centrifugal force, the juice and meat in the material (slurry) have entered the next process through the sieve on the sieve, and the core, skin, seeds and pomace are discharged from the slag outlet through the slag pulp leaves. Slurry residue is automatically separated.
Pomegranate juice making Video