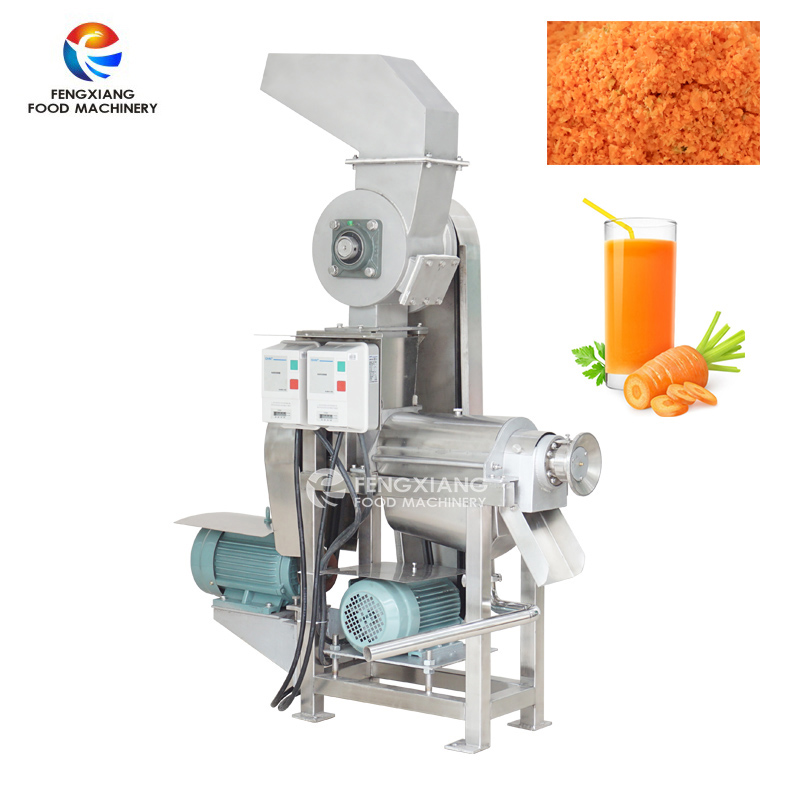 This machine is a continuous-running slag juice separation equipment used for squeezing out liquid from organic materials and separating slag from inorganic materials. The equipment has the characteristics of high strength, high bearing pressure, convenient maintenance, long service life, and extremely high juice yield and dehydration rate. This model can be used alone or with production line operations., Suitable for squeezing seedless fruits and vegetables.
Specification
| | |
| --- | --- |
| Dimension | 1100 × 370 × 1510mm |
| Spiral diameter | 90mm |
| Spindle speed | 400RPM |
| Power | 1.1KW |
| Voltage | 220V/380V |
| Capacity | 0.5t / h |
Feature
1. Used to squeeze pineapple, apple, pear and other fruits; mulberry, grape, orange, orange and other berries; tomato, ginger, garlic, celery and other vegetables.
2. Spiral pushing and squeezing, fully automatic squeezing and discharging of berries, pome and vegetable fruits and vegetables;
3. The part in contact with materials is made of 304 stainless steel.
4. Can be customized according to customer requirements.
Detail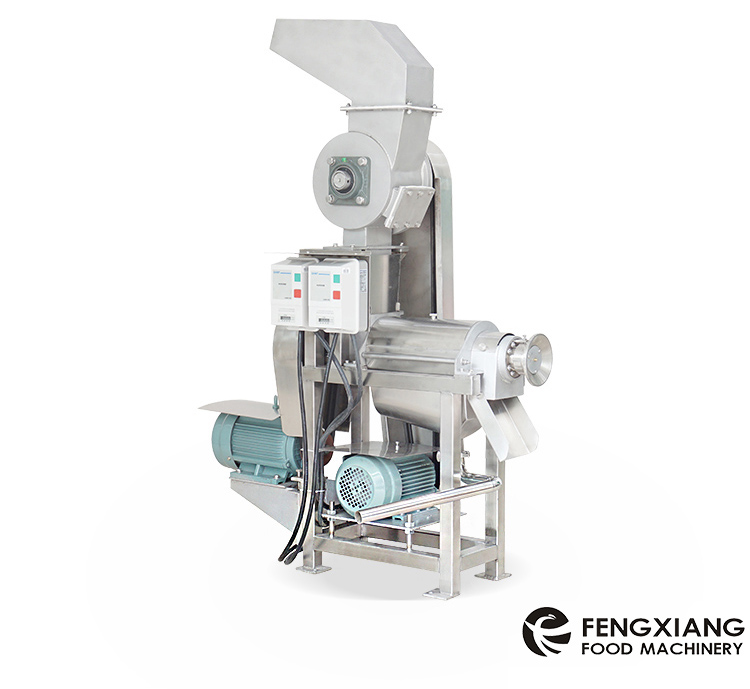 Large Material Inlet
The raw material put into the hopper, spiral propels under compression, juice passes through the filter screen
flowing into the juice holding device at the bottom. The pressing strengh be adjusted by handwheel at the end of the extractor.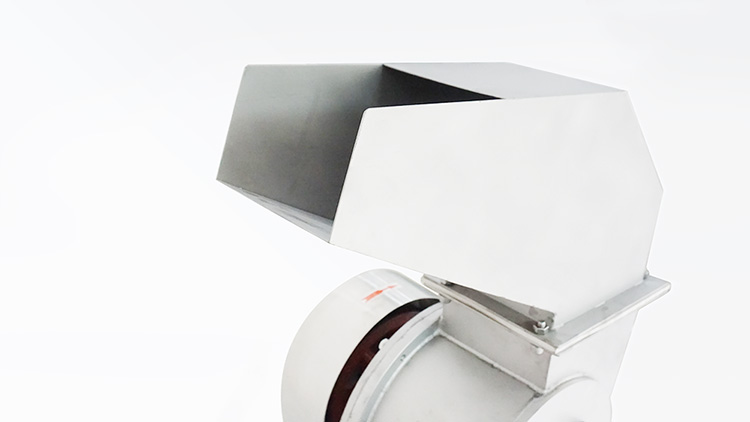 Meticulous screen
Made of the former bearing,feeder hooper,screw,filter screen,juice holding device,the rear bearing,slag notch and other parts.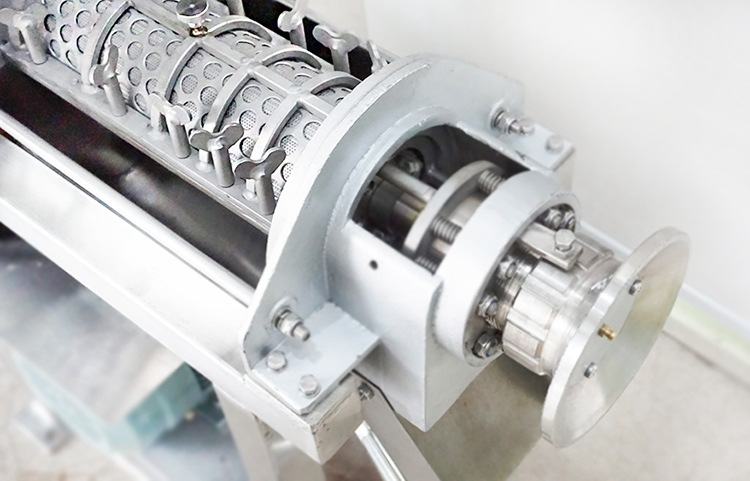 Juice Outlets
Use food grade stainless steel to ensure the cleanliness of the finished product
The direction and length of the guide pipe can be customized for easy loading.
Finished Goods
Carrot Juice↓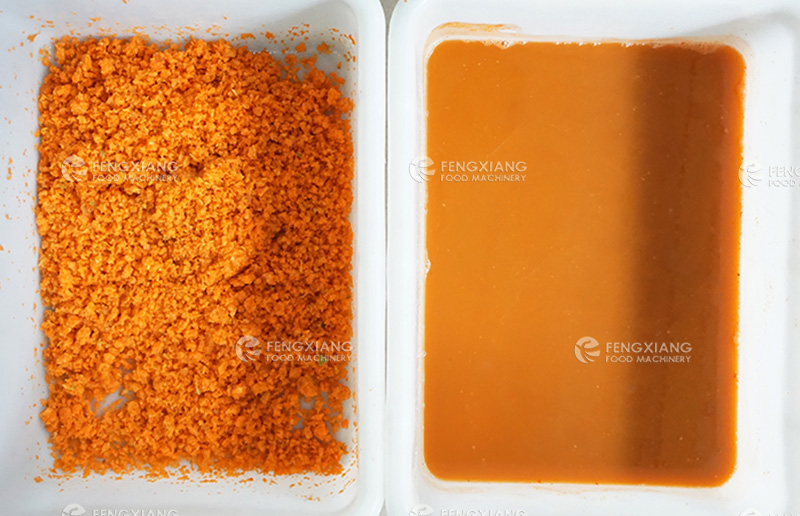 Pomegranate Juice ↓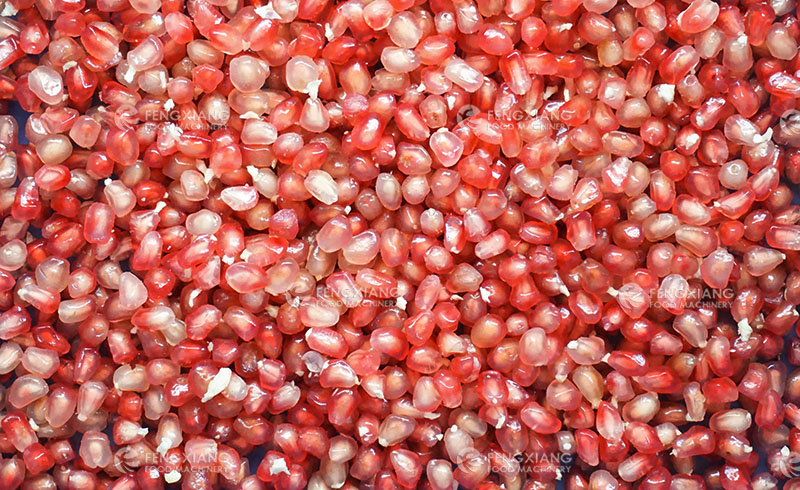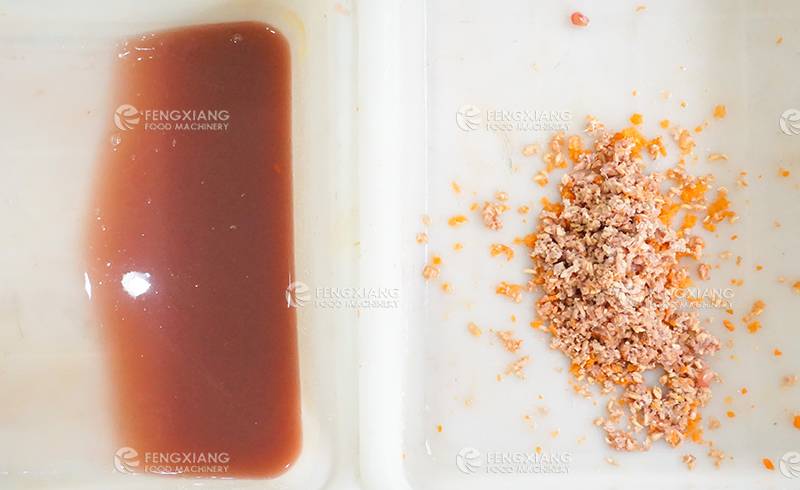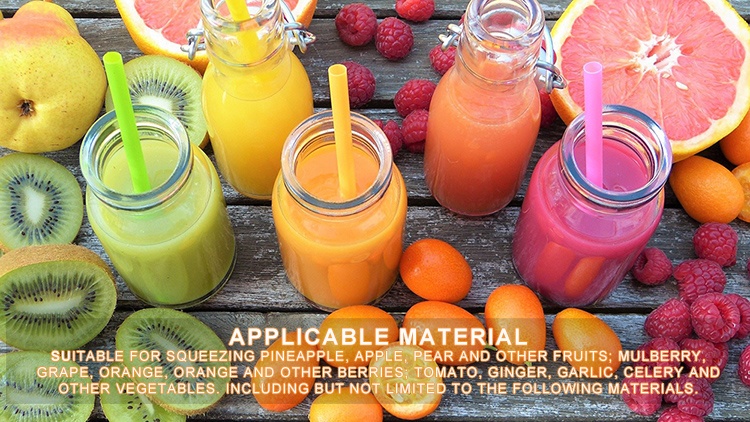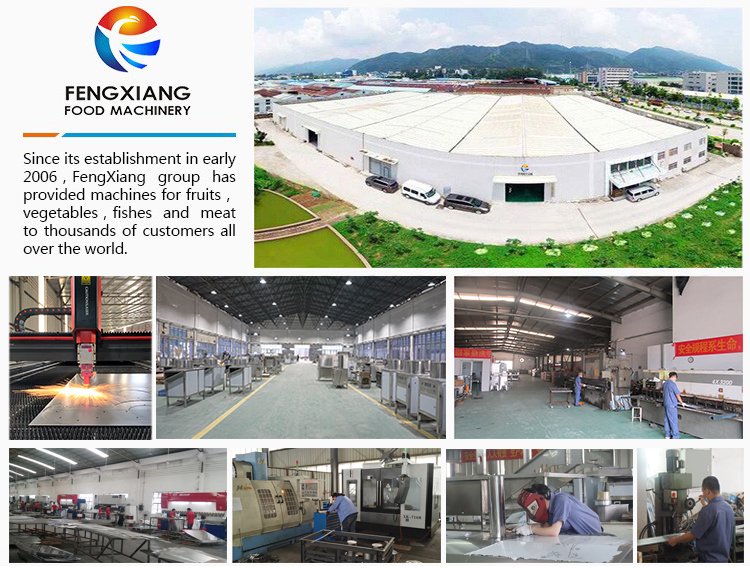 Fengxiang Food Machinery Co., Ltd. is a professional food processing machinery company and a supplier and manufacturer of fruit and vegetable processing machinery. It has 13 years of senior industry experience. Fengxiang has won a wide reputation with skilled engineers and excellent service teams, providing cost-effective processing machinery and a complete production line for thousands of catering units and kitchenware enterprises.
Fengxiang provides customers with food processing solutions, including vegetable cutting machine, vegetable washing machine, peeling machine, sorting machine, drying machine, frying machine, juicer machine, packaging machine, seafood processing equipment, meat processing equipment,etc. Fengxiang can customize products for customers on demand, please contact us for more details.

FC-310 Industry Fruit Juicer Blender Pomegranate Extractor Juicer FXLZ-1.5 Juice Extractor Machine