Automatic Cherry Plum Olive Pitting Machine Fruit Destoning Machine

This is a de-pitting machine specially designed for cherries. It can be positioned automatically by pouring the cherries into the feed inlet and working continuously. In the process of conveying and advancing the fruit, the machine tool is used to punch the core. The motor drives the upper and lower impacts to remove the core using a circular needle to keep the fruit shape intact without damage. The core and pulp are exported from different outlets to facilitate subsequent processing. This equipment is widely used in fruit processing plants and other places.
At the same time, it can also process apricots, dates, lychees, plums, olives, prunes and other stone fruits in a customized way.
Specification of Cherry Pitting Machine Fruit Destoning Machine
| | |
| --- | --- |
| Dimension | 2000*1220*1360mm |
| Capacity | 49000 pcs/h |
| Voltage | 220v/380v(Can be customized) |
| Power | 1.9kw |
| Model diameter | ∅22 |
| Material | 304 stainless steel |
Feature
1. Anti-deformation mold, high core removal rate, no damage to the flesh, no deformation
2. Automatic machinery, simple operation, automatic fruit positioning, continuous work
3. Equipped with a soft brush, which can wipe off impurities on the surface of the fruit and help to position the fruit without damage
4. Two outlets, one side of the pulp and the other of the core, convenient for work
5. The machine structure is made of high-quality 304 stainless steel, which improves the operation stability and makes maintenance more convenient
Detail
► The soft brush can wipe off the impurities on the surface of the fruit and help the material positioning: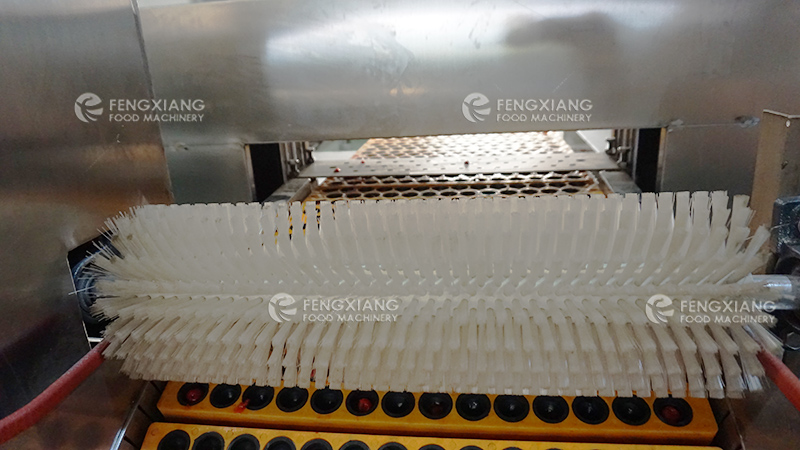 ►The motor drives the upper and lower impacts to remove the core using a circular needle tube: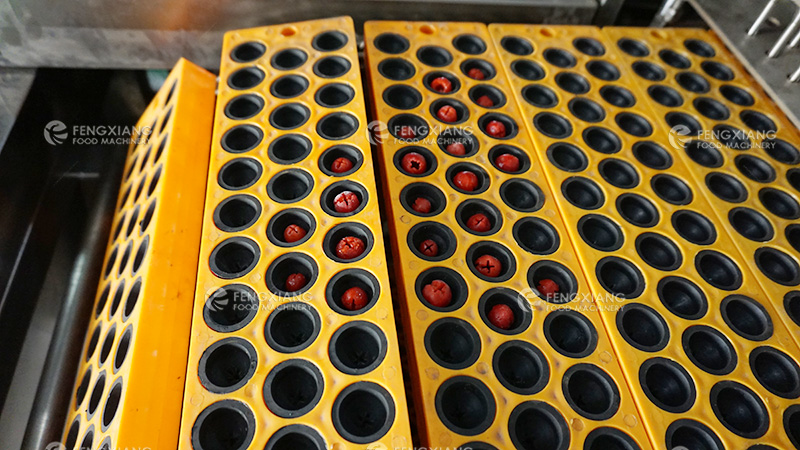 Finished cherry after pitting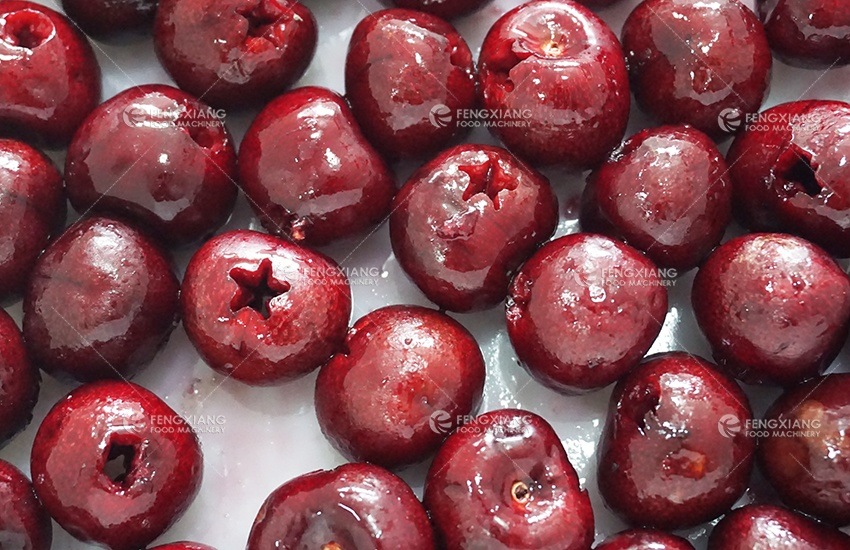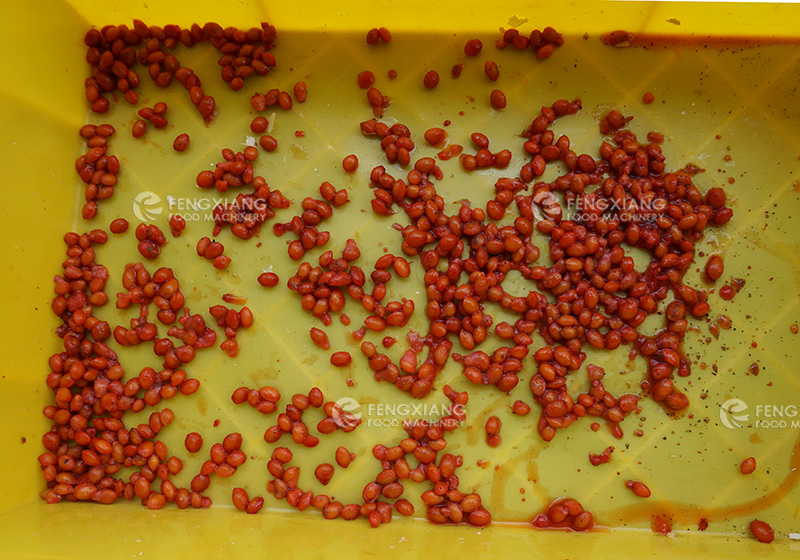 Plum Pitting: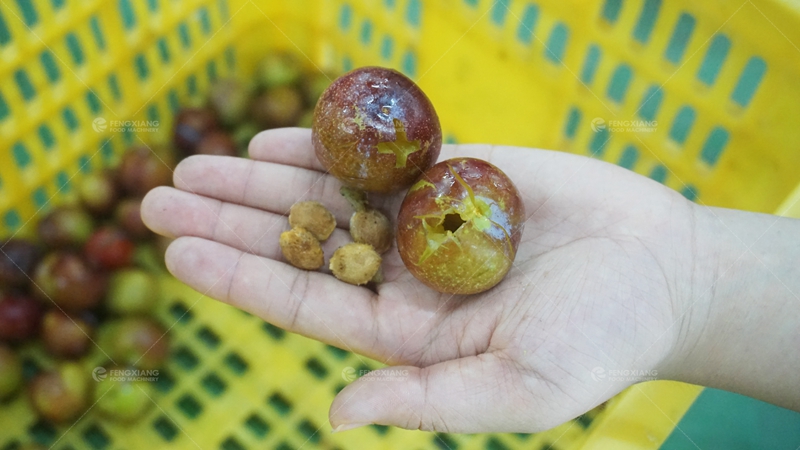 Apricots Pitting: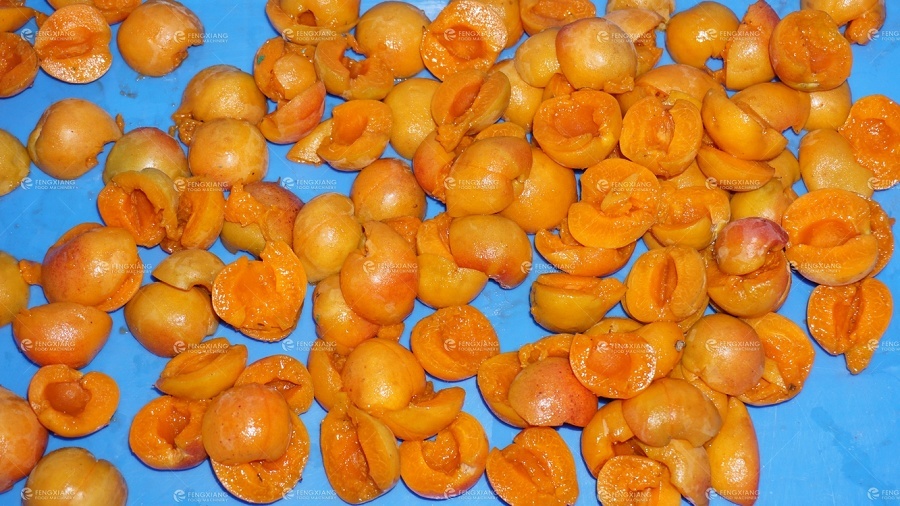 Prunes Pitting: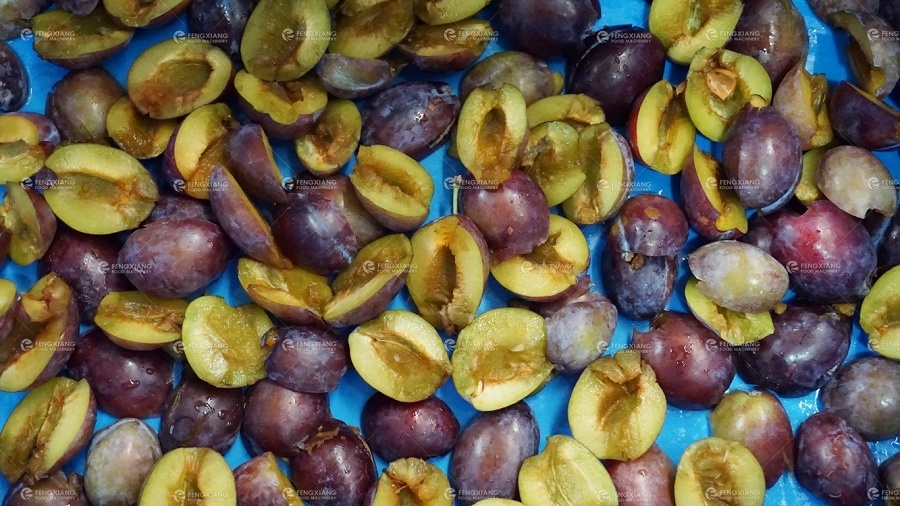 ---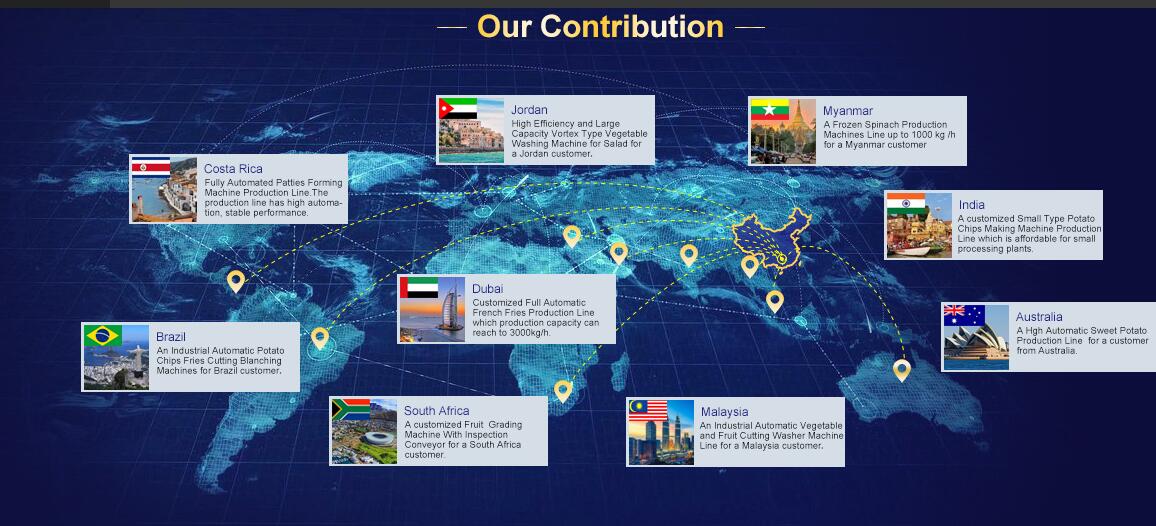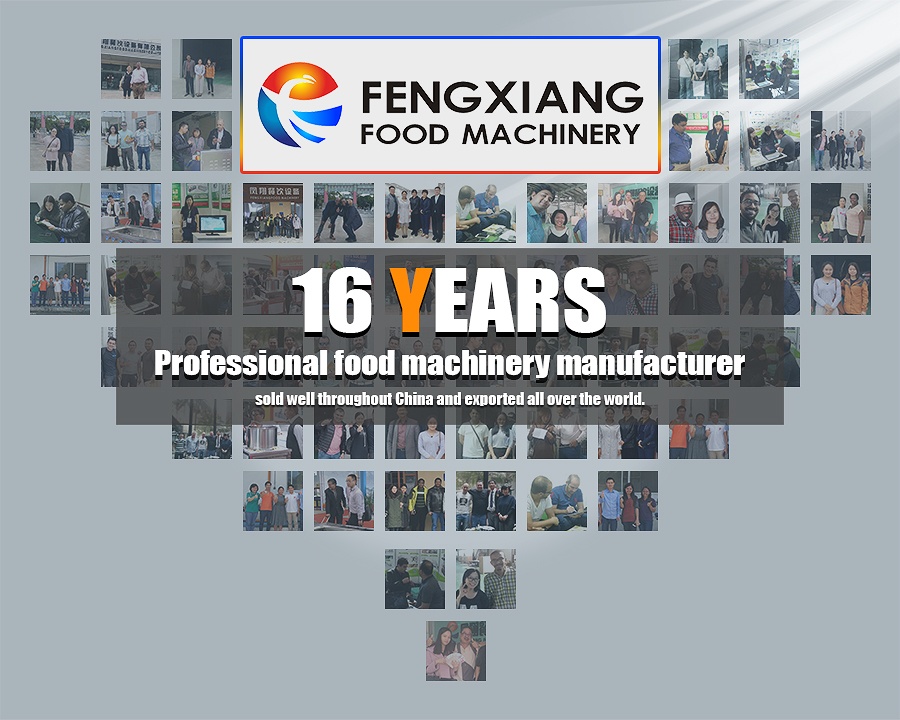 Zhaoqing Fengxiang Food Machinery Co.,Ltd. is a professional food processing machinery company and a supplier and manufacturer of fruit and vegetable processing machinery. It has 17 years of senior industry experience. Fengxiang has won a wide reputation with skilled engineers and excellent service teams, providing cost-effective processing machinery and a complete production line for thousands of catering units and kitchenware enterprises.
Fengxiang provides customers with food processing solutions, including vegetable cutting machine, vegetable washing machine, peeling machine, sorting machine, drying machine, frying machine, juicer machine, packaging machine, seafood processing equipment, meat processing equipment,etc. Fengxiang can customize products for customers on demand, please contact us for more details.