It's used to cut vegetable and fruit,cleaning and dehydration,twice cleaning,impurity and sterilization.Suitable for processing of clean vegetable,large central kitchen.
Specification
Automatic Vegetable and Fruit Washing and Drying Line

Model

XWA-1300

FZHS-15

Dimension

4020*1710*1650mm

900*600*1200mm

Capacity

1T-3T/h

250kg/h

Power

4.4kw

1.5kw

Voltage

380V

380V

Weight

730kg

130kg
Product Introduction
Three parts of Washing and Drying line: Vortex Type Washing Machine,Vegetable Dehydration and Bashket carousel.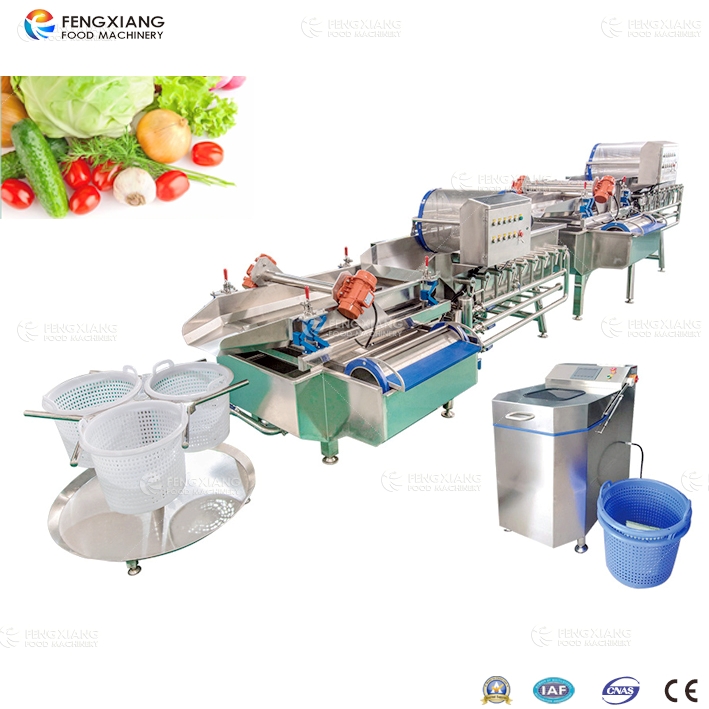 Using the natural mechanics principle of water flow tumbling and scouring, the vegetables are not damaged during the whole washing process, thus achieving the purpose of industrialized standardization process
Spray tube
The sides of the tank are equipped with a spray pipe, and the water in the tank is rotated by the high pressure jet, and the water flow advances the material to complete the cleaning.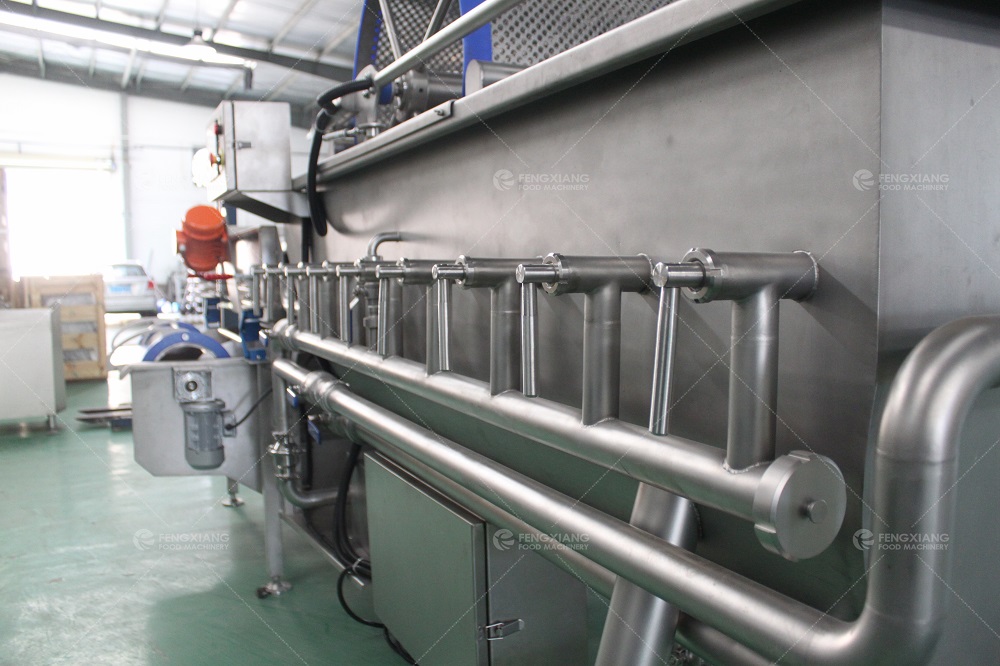 Filter roller
During the cleaning process, the drum pushes the material forward by rotation and filters out the impurities in the water.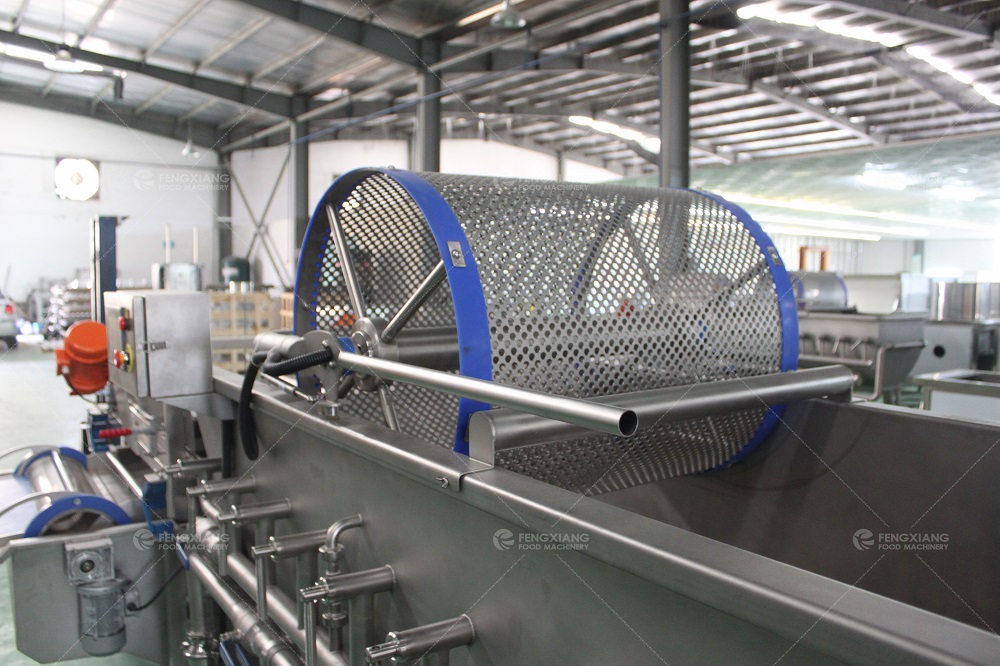 Drainage station
After the material is cleaned, it will be sent to the draining table to vibrate and drain. The water flows through the orifice of the vibrating screen and flows into the bottom tank to complete the circulation of the entire waterway.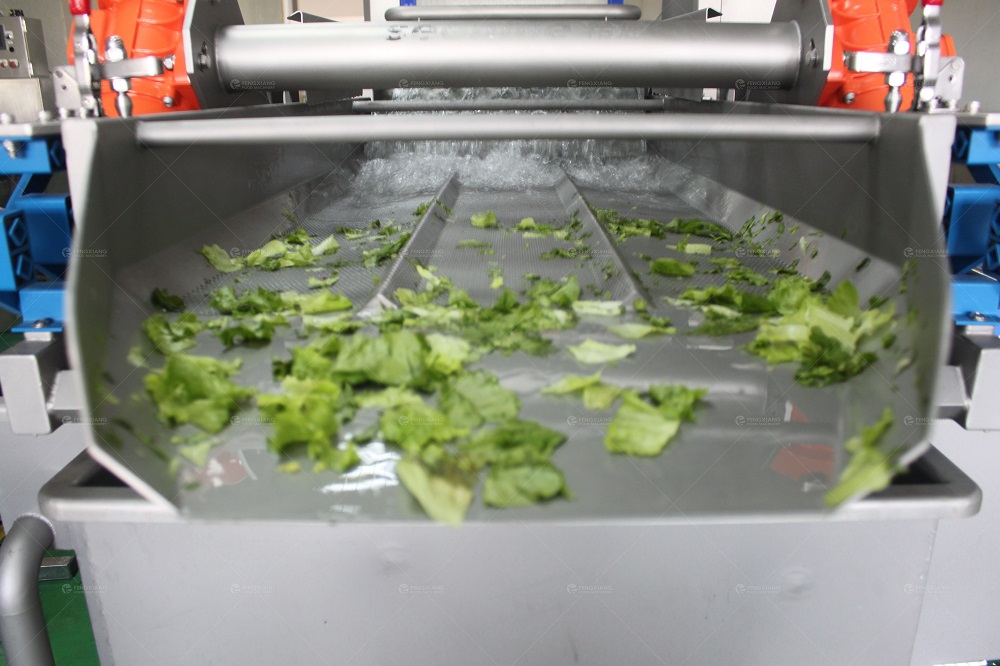 Machine body is made of SUS304 sndblasted stainless steel.Machine comes with PLC control panel,which sets dehydrating time and rotation speed,makes running smoothly.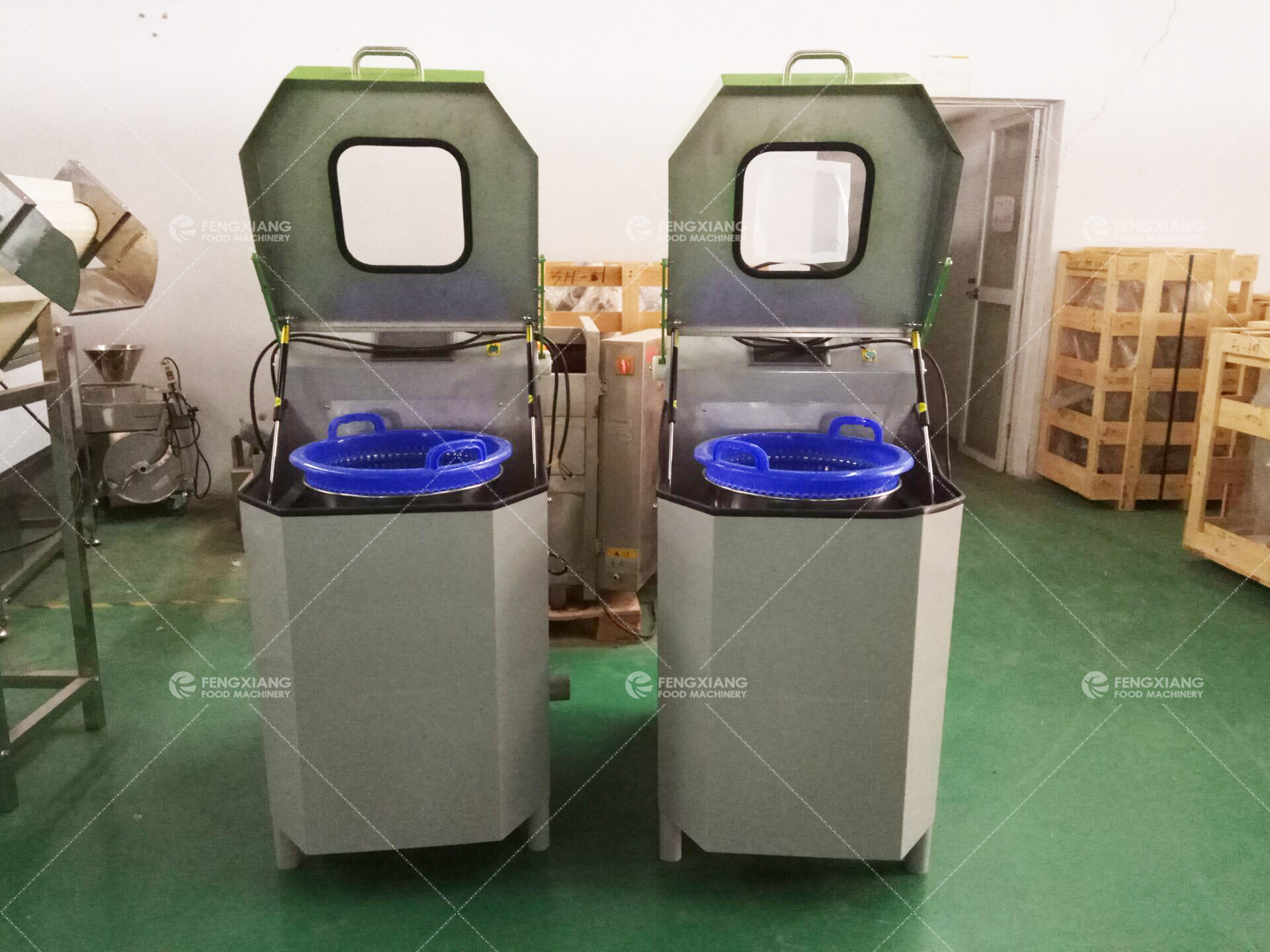 Vegetable Drying Effect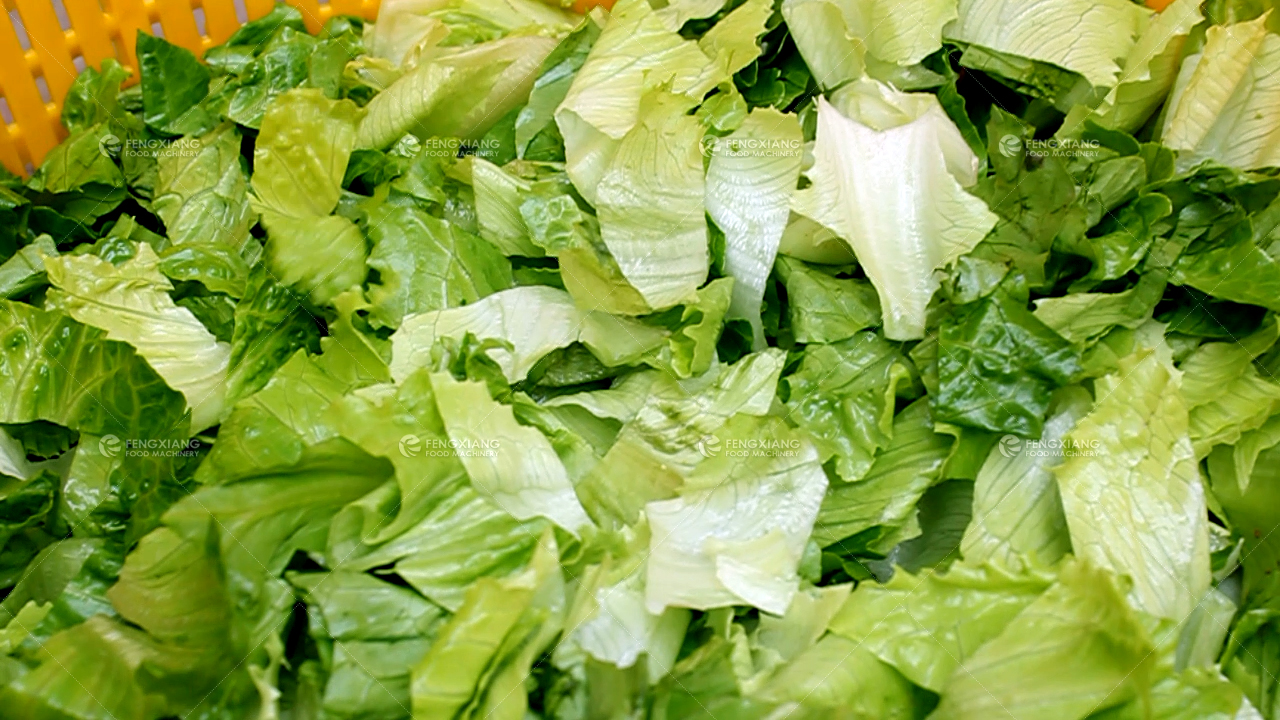 ► Basket Caroucel
The basket caroucel is an efficient effic link between the Washing Machine and Dehydrator.It ensures a continue workflow,simple the basket and catches possible products flow .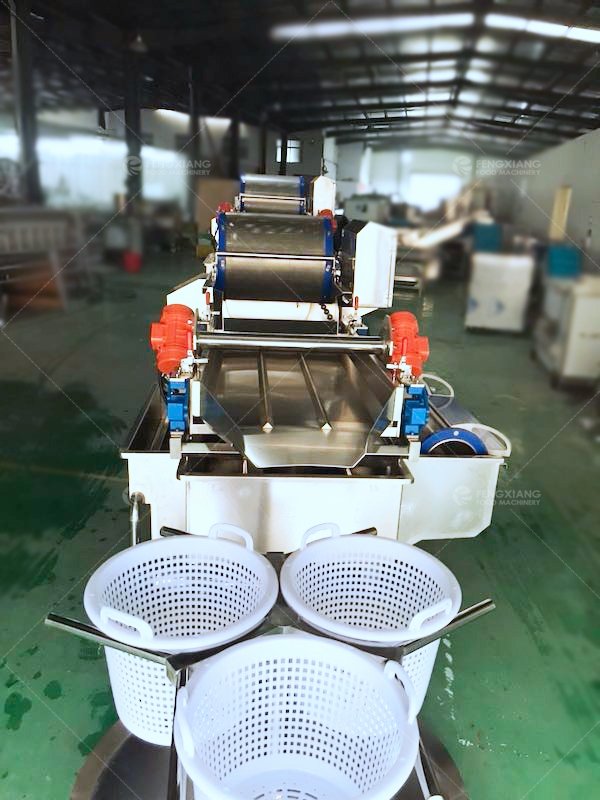 Washing Processing Line Working Video