MSTP-80 Potato Washing and Peeling Machine Fish Skin Peeler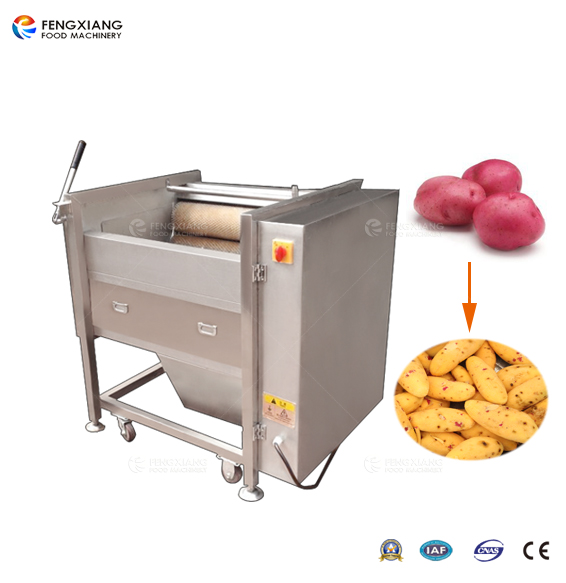 Parameters
Capacity: 200-350kg/h
Horse Power: 1.5kw
Dimension: 1180*780*1080mm
Working Principle
1.It uses brushes or attrition roller to peel off the deeper skin of vegetables&fruits, and the
peeled material's surface is very smooth.
2.While peeling the vegetable or fruit, there is high pressure water cleaning them at the
same time.
Application
1.It is suitable for washing root vegetables like carrot, turnip, ginger, potato, taro, sweet
potato, beet, radish, turnip, garlic, onion, lotus roots, and fruits like apple, pear ect.
2.Suitable for those kithchens of school, restaurant, big facotry, food processing facotry,
supermarket, etc.
Note
1.It can be connected to the next processing step like cutting, drying, or packing in a whole
processing line.
2.The size can be made larger as per clients' needs.
3. Materials for the roller: brush or corundum or brush&corundum combination.
Feature
We have different models of spud washing peeling machine
Rollers can be made into different materials:
wave brush, pure corundum, brush&corundum combination, normal brush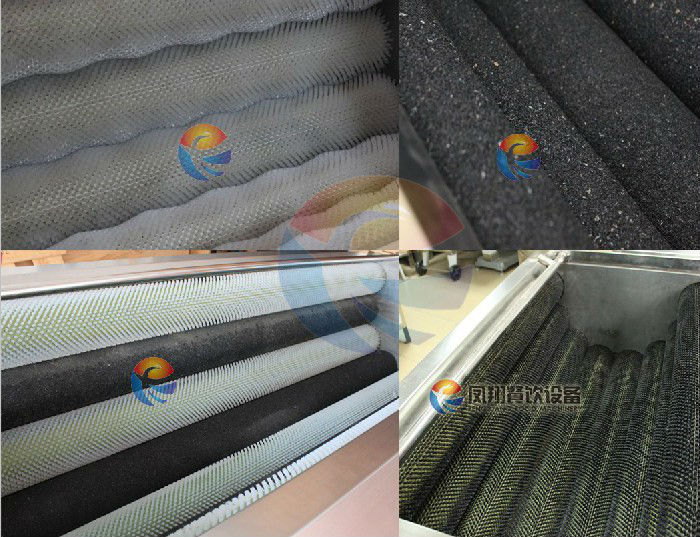 Wide application: different root vegetables can be peeled and washed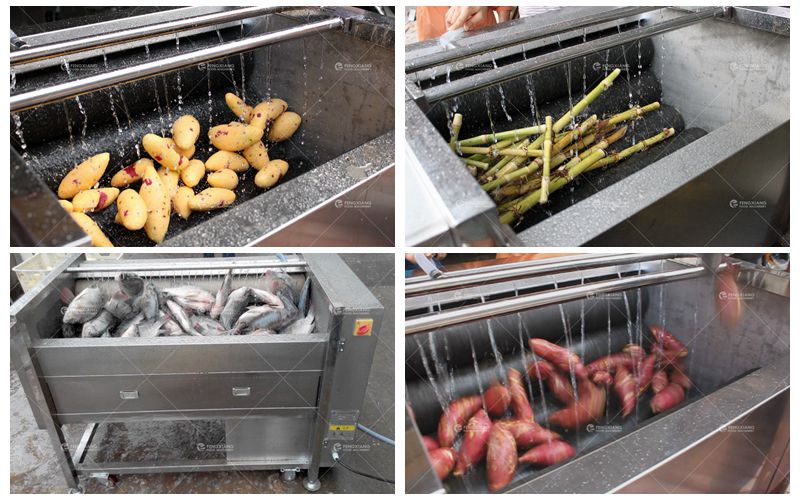 Wave Brush Application: 1. Just to wash materials.
2. Wash&peel materials with thin and smooth skin.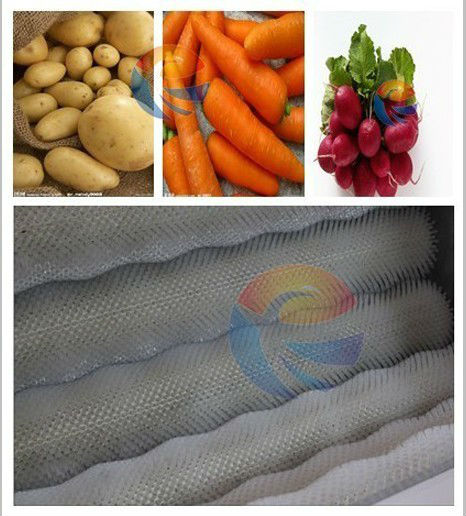 The video of potato washing and peeling machine