It can cut carrot, potato, taro, fruit, onion, mango, pineapple, apple, ham, giantarum, pawpaw, bamboo shoot, ect into small cubes, The cube have good shape.Vegetable & Fruit dicing machine is widely used for kitchen,restaurant,mess hall,hotel and outher vegetable processing factory.More production than CD-800.
The Feature of Vegetable and Fruit Dicing Machine
• The machine frame is made of SUS304 stainless steel and is corrosion resistant.
• There is a micro switch at the inlet, which is safe to operate.
• The dicing speed is fast and can handle the workload of 25 people.
• The cutting size is a minimum of 3mm.
The Parameter of Vegetable and Fruit Dicing Machine
Dimension: 1270(L) x 1740(W) x 1460(H)
Cutting Size:5~20mm
Weight:280Kg
Power: 220V/380V
Capacity: 2000-3000 Kg/Hr
Motor:3HP
Show Detail of Vegetable and Fruit Dicing Machine
Large inlet can increase production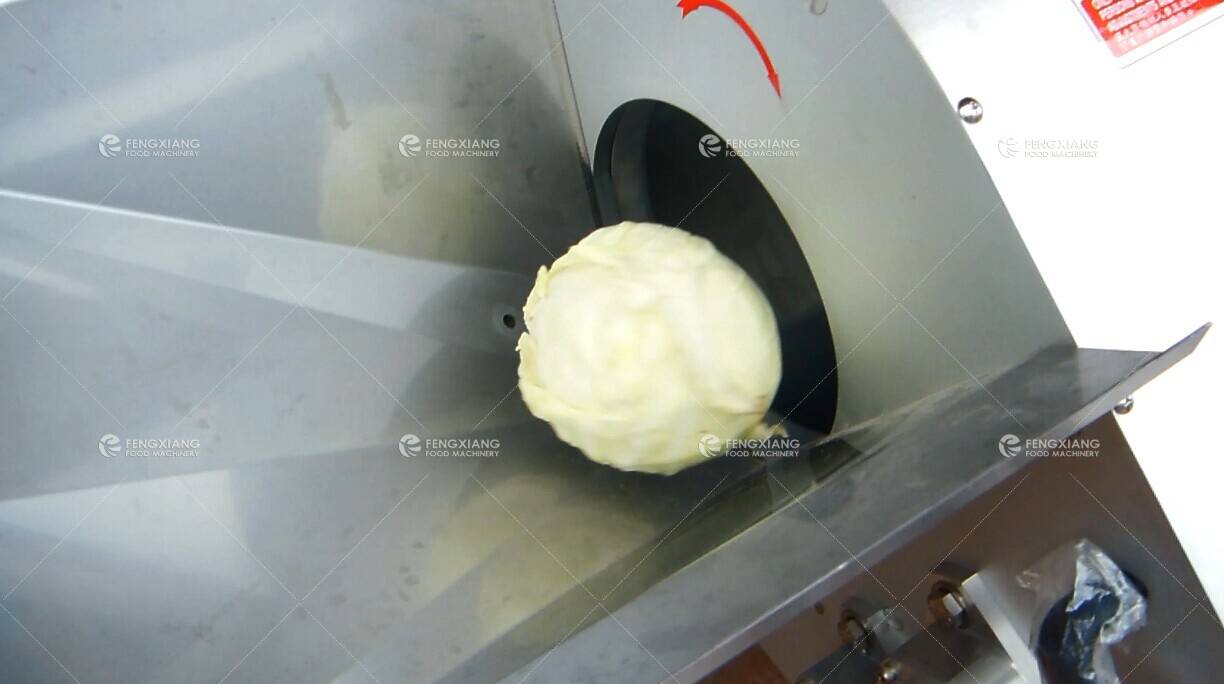 cabbage dice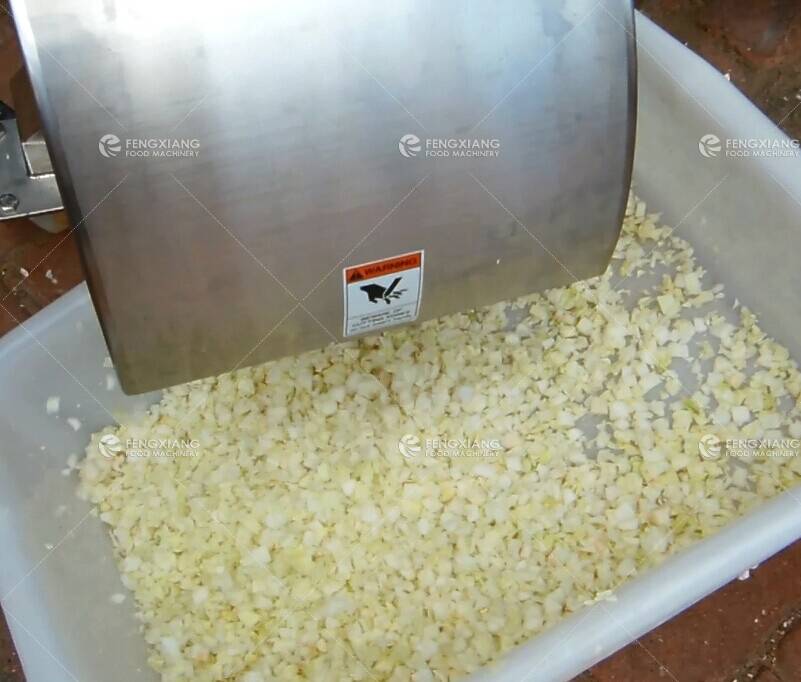 Purple potato/ cassava dice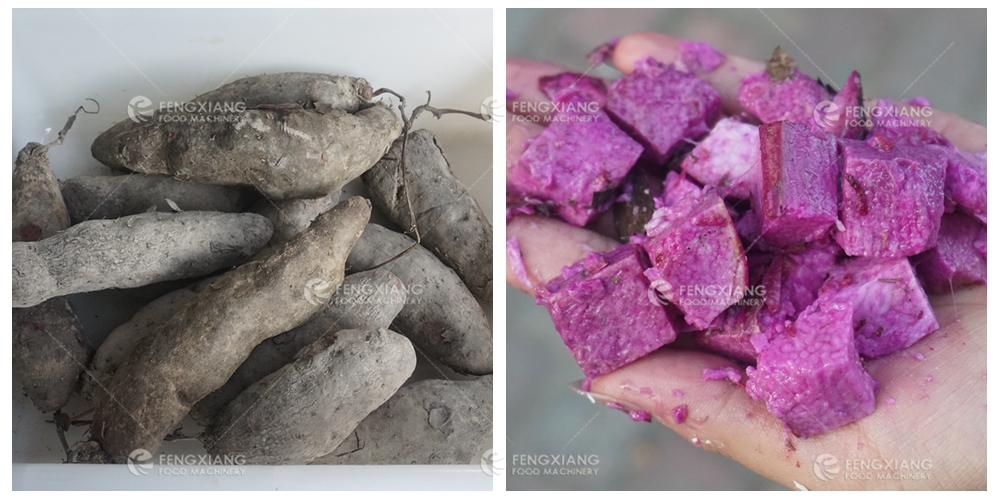 Video for potato dice
Fengxiang Catering Equipment Co., Ltd. is a professional food processing machinery company and a supplier and manufacturer of fruit and vegetable processing machinery. It has 13 years of senior industry experience. Fengxiang Catering Equipment has won a wide reputation with skilled engineers and excellent service teams, providing cost-effective processing machinery and a complete production line for thousands of catering units and kitchenware enterprises.
Fengxiang catering equipment provides customers with food processing solutions, including vegetable cutting machine, vegetable washing machine, peeling machine, sorting machine, drying machine, frying machine, juicer machine, packaging machine, seafood processing equipment, meat processing equipment,etc. Fengxiang catering equipment can customize products for customers on demand, please contact us for more details.

CD-800 Dicing Machine FC-613 Big Cubes Cutting Machine FC-311-H Big Cubes Cutting Machine